Suits Round Table: Would a Spin-Off Work?
Paul Dailly at .
Will Mike be able to become a lawyer again?
It certainly seemed that way after Suits Season 6 Episode 15.
TV Fanatics, Stacy Glanzman, Christine Hinton, and Jasmine Blu discuss Harvey's plan, Tara's choice and their thoughts on the potential Gina Torres fronted spin-off.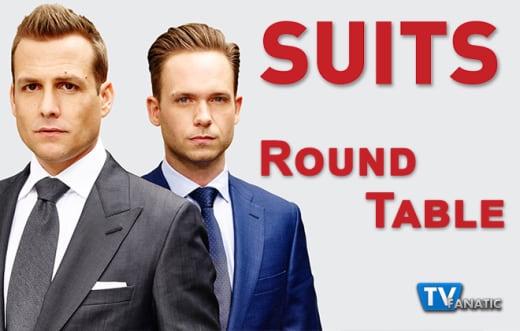 What did you think of Harvey bringing Rachel in on the plan?
Stacy: He picked the exact right time to go to her after she had just watched how disappointed Mike was to be dropping his chance at the bar. The two of them were doing what they felt was best for Mike, even if Mike couldn't see it. 
Christine: I thought Harvey was right to share what was going on with her. Rachel's not the rookie any longer and can make her own decisions about how much she wants to be involved in these things. Mike might not like it, but it's not his call. 
Jasmine: I agree with the others. Rachel has long since earned her stripes. It tends to frustrate me that Mike still wants her left out of things as if she isn't just as invested with the rest of the gang as he is.
She can make her own choices. Harvey was right to share with her.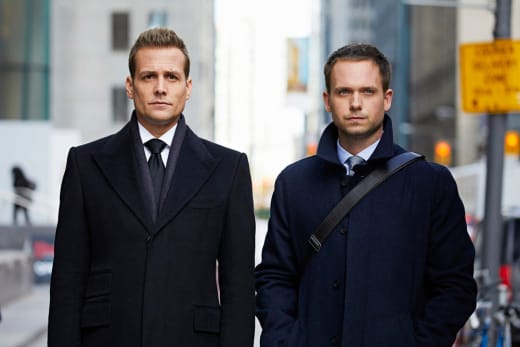 Will Tara take Louis back?
Stacy: I don't know. Louis did not need to be quite so honest with her, but now that it's out it can't be unsaid. I think she probably will take him back. He has proven that he's grown a lot since then, and he's not the same person.
He just has to remind her of that. People change. 
Christine: Poor Louis. There was no way that Tara wasn't going to get spooked after hearing all that. I hope she'll realize that this was in the past and that Louis has learned from his mistakes…sort of, because I want to see Louis happy. 
Jasmine: I still don't care for this relationship. However, I do want Louis to be happy. For his sake, I hope she gets over it, and she takes him back. He has had to deal with his fair share in their relationship too. Neither of them is perfect.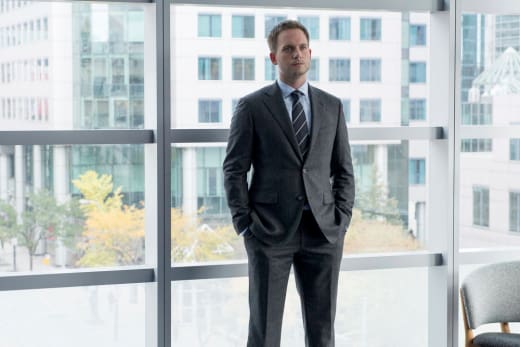 What's next for Mike?
Stacy: I'm ready for this whole bar story to be put to rest. Every time he gets an inch closer, something forces him back. That prosecutor being on his committee hearing is not going to go well for him. Just another obstacle they have to get around. 
Christine: It's obvious they're pushing for him to be a lawyer again, but I don't know if that will happen by the end of this season. There's obviously going to be some big obstacles to overcome, and I'm afraid Mike's friends will suffer for it. 
Jasmine: I'm with Stacy, I would truly like for this bar thing to be over. The back and forth is annoying. Even more so, given the fact that I don't support it to begin with. He'll eventually become a lawyer again, we all know this so that about sums it up.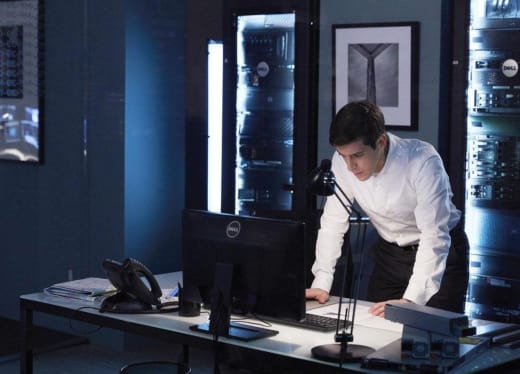 What did you think of Donna and Benjamin's pitch?
Stacy: I liked it. I'm still not interested in this storyline at all, but her pitch was good. I'm not sure I would have given up so quickly in finding a better offer than giving up 90% ownership. They should take this thing on Shark Tank. 
Christine: I was surprised that Donna gave up so quickly. Sometimes you have to pitch a lot to get someone to bite. Who knew she could be so thin skinned?
Jasmine: I don't care about this storyline at all, but I enjoyed the pitch. I, too, was surprised that Donna just gave up like that. It seemed so unlike her. She usually has more fight and is very persistent. What gives?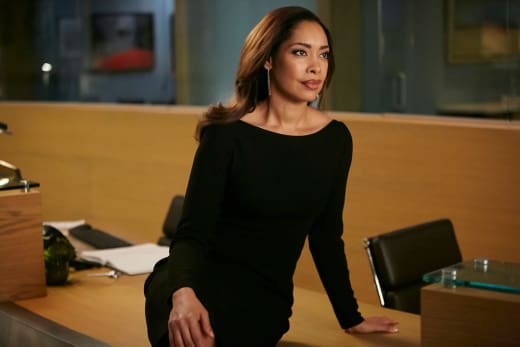 What are your thoughts on the potential Jessica Spin-Off?
Stacy: I would much rather have Jessica return to Suits, but if the spin-off happens, I'll probably watch it. The show hasn't been the same without her. 
Christine: I'm a big fan of Gina Torres. She was the reason I began watching Suits, so I'll be tuning in. 
Jasmine: Yeah, I have a massive girl crush on Gina Torres, and Jessica is my favorite character. While I would have watched the show anyway, she was like icing on the cake. Suits had me at Gina Torres, and I miss Jessica Pearson like crazy. So I'm game. 
Over to you, Suits fanatics. Hit the comments with your take on the questions!
Remember you can watch Suits online right here on TV Fanatic. 
Note: Suits Season 6 Episode 16 airs March 1 on USA Network!
Paul Dailly is the Associate Editor for TV Fanatic. Follow him on Twitter.