The Blacklist Season 4 Episode 19 Review: Dr. Bogdan Krilov

Sean McKenna at .
What was the secret that Red had pulled from Liz's memory two years ago?
Or was Dr. Bogdan Krilov lying on The Blacklist Season 4 Episode 19?
It's so hard to just flat out trust Red when he says he only had messed with her memory 25 years ago, considering all the times he's lied or left out the truth.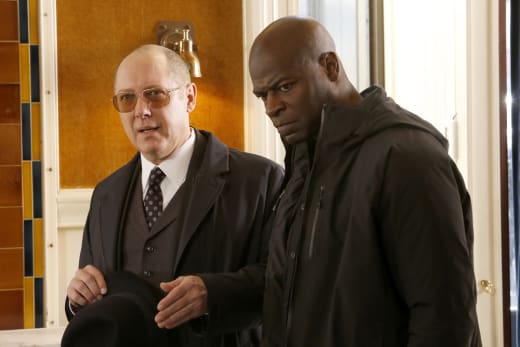 It wouldn't be a surprise at all if he's harboring some massive secret.
After all, there's still plenty of mystery surrounding his past and his connections to Liz.
But if there is some big secret, he really should consider telling Liz, because it's not going to end well if she hears it from someone else.
I bet Mr. Kaplan spills the beans.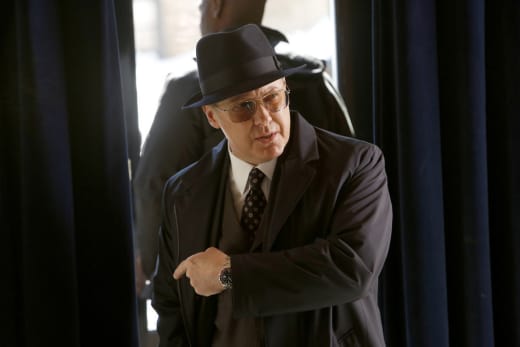 There's something so riveting when watching Red try and keep up with Mr. Kaplan.
Red's had some great enemies before, but there's something so engaging and tragic in watching two characters once on the same side suddenly going head to head. And Mr. Kaplan is that formidable foe.
Every part of this little drama, Kate, is playing out as grand tragedy.

Red
It really makes it hard to just root for one side.
Plus, I selfishly want Mr. Kaplan to allow us viewers to know that secret insight, that hidden truth about Red that could really shake up the game.
If anything, there's something exciting in watching Red be a few steps behind.
This master criminal is always steps ahead. Just take his encounter with Hans' dad and how he managed to get out of that dangerous situation.
Or even how he knew what blacklister to go after.
But with Mr. Kaplan, she's got control of the game, and she's brilliantly dismantling everything connected to Red.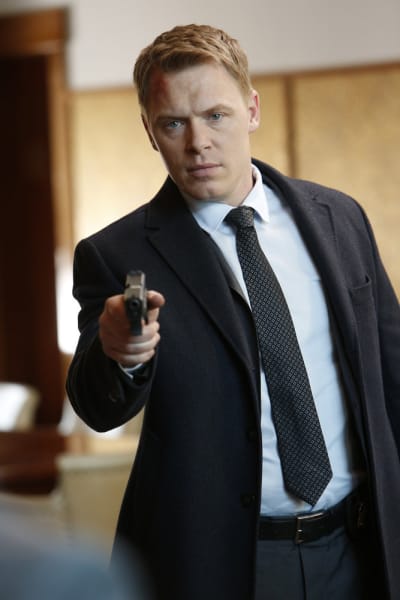 That said, her going after Ressler definitely helped me want to root for Red.
I get that Ressler didn't drop out of the task force or give up on working with Red, but he has been loyal and honorable and dedicated to doing the right thing for others and the country.
So to see him disoriented and confused about the witness and Reven Wright was kind of heartbreaking.
It certainly made me care much more about his side story though.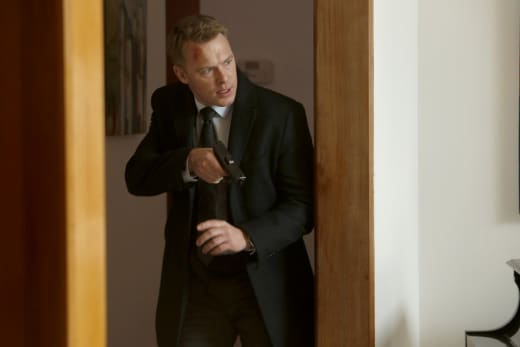 I initially didn't really care about his mission to avenge Reven. Sure, it'll be great when he does get that win for himself, but in the great war taking place, it felt so minor.
It was a real surprise that his journey wound up being connected to Mr. Kaplan, and I became much more intrigued.
And the fact that he was accusing Reven's actual murderer but just not with real proof was a neat twist.
I'm just glad Liz showed up before Ressler did any major damage. He certainly seemed shaken by the whole ordeal.
But he can't be out of commission for long can he?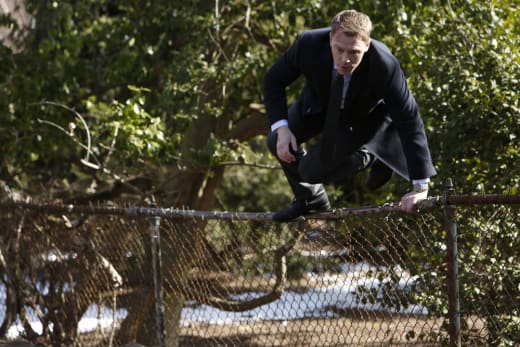 Either way, it really captured just how powerful Mr. Kaplan's plays can be, and the task force is just as much in the crosshairs as Red.
Who is next for Mr. Kaplan?
And at what point does it stop? Can it?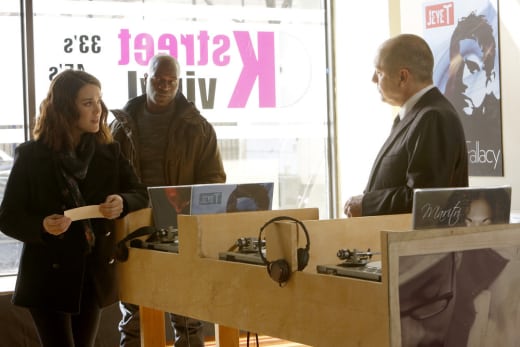 I'm also really liking Julian's role as the indirect attack on Red and the team.
He's super dedicated to getting to the bottom of it all, but his chat with Liz at the end highlighted how much he seems to know.
Liz and her team may have managed to do good, but there's a lot of collateral damage and death left in the wake.
And to use Aerosmith's "Dream On" to close out the hour was fantastic. The Blacklist nails its use of music each episode, elevating moments and scenes to something more entertaining.
There's a certain giddiness when you hear The Blacklist play a song on an episode.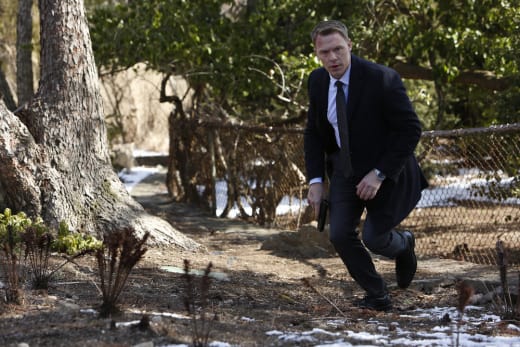 But the whole focus on memory, especially Liz's, is intriguing.
I can't help but feel like something is coming that could turn Liz against Red.
Will there be some memory she recalls at the last second of the season finale?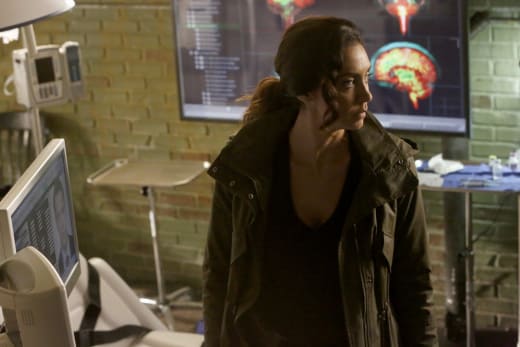 I'm not too sure about the shakeup on Liz partnering with Samar. It was fine to see the two of them working together, but there was something that just felt a bit off.
And the whole trying to make Liz more bad ass felt forced. She's a long way from her initial days on the task force, but I have a hard time buying her killing that guy for info.
She's just not a bad guy.
Maybe Samar or Ressler being pushed to do it, OK. But Liz? It's just not as believable.
Though, I loved her persistence in wanting to help out Ressler. He and the others on the task force are more than just co-workers.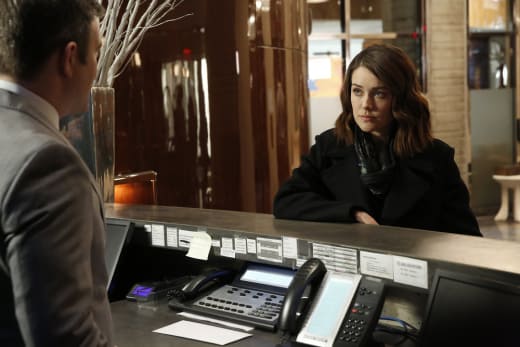 The continued battle between Mr. Kaplan and Red is exciting to watch. These two players are masters of their craft, and it's wonderful to see them use their minds and cleverness to try and outsmart and outwit.
We put out one fire, she starts another. The woman is an arsonist. She's not going to stop until she burns me to the ground.

Red
It's clearly going to be tough to put out all the fires Mr. Kaplan is starting, and I'm just wondering when it becomes just too hot for him to handle.
Clearly, all this digging up from the past is hitting Red emotionally as well. Just listening him talk about his regret for letting Hans die was such a good character moment.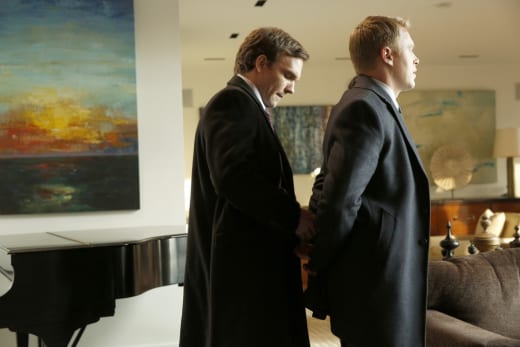 Here's this master bad guy showing another side to him, opening up. So often, Red just gets to have all the best lines and win all his battles. When we get to see some flaws and feel him as a human, it makes his character that much more interesting and engaging to watch.
Plus, it helps having James Spader in the role. The guy just knows how to crush some lengthy speeches and turn them into riveting pieces of art.
Who else could play Red?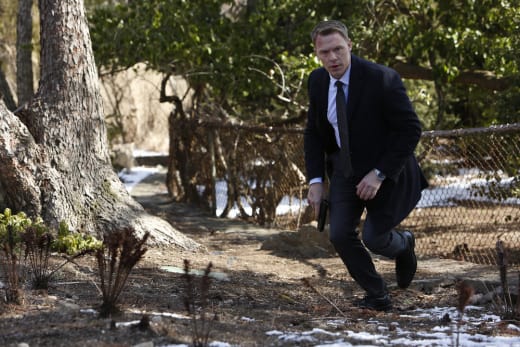 It doesn't look like Mr. Kaplan is close to being done with this war, so we better buckle up for what should be an intense final stretch.
You can't change what you've done. And you can't stop what's coming.

Mr. Kaplan
And if the focus sticks to that main arc, it's going to be a fantastic way to close out The Blacklist Season 4.
What did you think of Mr. Kaplan going after Ressler? Do you believe Red that there is no secret? Sound off below, and be sure to watch The Blacklist online at TV Fanatic!
Sean McKenna was a TV Fanatic Staff Writer. He retired in May of 2017. Follow him on Twitter.