CBS Delays New Episodes of SEAL Team and Criminal Minds!!!
Paul Dailly at .
If you're a fan of SEAL Team and Criminal Minds, then you're not going to like this news. 
CBS has decided to delay tonight's episodes of both series by one week in order to avoid both series going up against World Series Game 7, which is sure to pull in a substantial crowd tonight for Fox. 
The news is hardly surprising when you consider the fact that even The Walking Dead slumped to a multi-year low on Sunday night after going head-to-head with the sporting event. 
The network confirmed the delay in a short and sweet press release, which confirmed two encores of SEAL Team would air out of a brand new episode of Survivor.
Yes, Survivor will air as usual, so you still have that to look forward to if you're a Survivor Fanatic!
Both SEAL Team and Criminal Minds have been struggling in the ratings, so it makes sense that the network would try to bolster them by keeping new episodes in the inventory to air outside of sporting events. 
SEAL Team Season 1 is currently averaging 8.1 million viewers and a 1.2 rating among adults 18-49. It launched in September with almost 10 million viewers and a 1.5 rating. 
But the ratings have been dropping since it premiered, and the most recent episode logged 6.9 million viewers and a 1.0 rating. That's not a high figure, so the series does not have much room to fall if it wants to stick around. 
In a vote of confidence, CBS extended the episode order for the series a few weeks back, meaning it will have 22 episodes as opposed to the originally ordered 13. 
Meanwhile, Criminal Minds was moved to a later timeslot in an attempt to boost the slot, but the show has continued to erode. Criminal Minds Season 13 is averaging 6.2 million viewers and a 1.1 rating. 
It is still early in the 2017-2018 season, but there's a good chance Criminal Minds will be solving its last-ever case in May.
Rising costs, diminishing ratings and the show not being owned by CBS means the end is probably nearer than some would think.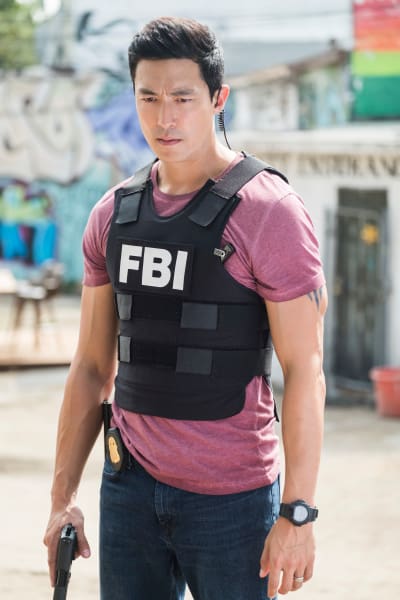 Over to you, TV Fanatics! What do you think of the shows being delayed?
Hit the comments below. 
Paul Dailly is the Associate Editor for TV Fanatic. Follow him on Twitter.