Grey's Anatomy Season 14 Episode 11 Review: (Don't Fear) the Reaper

Jasmine Blu at . Updated at .
Oh Grey's, the way to educate people on the symptoms of heart attacks isn't to give your fandom a heart attack!
We can all breathe a collective sigh of relief. An indie cover of "Chasing Cars" or "How to Save A Life" didn't start playing and Dr. Miranda Bailey lived to see another day. It was a close call though.
If you learned anything from Grey's Anatomy Season 14 Episode 11, you learned the importance of advocating for yourself.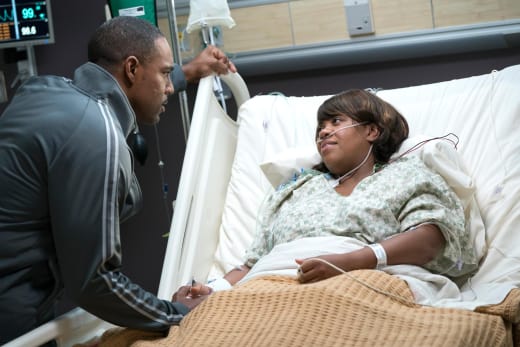 After 14 seasons, we were finally gifted with some background on Miranda Bailey.
Grey's Anatomy has fully embraced bottle episodes that focus on one particular character and a couple of supporting characters, and why shouldn't they? Those were the best installments from Grey's Anatomy Season 13, and when it's regarding a character who has been on the show since the very beginning, it's all the better. 
This hour was inspired by someone working on the show's very own experience, but it's something that happens far too frequently for comfort. The statistics alone are terrifying
It's unbelievable that in 2018 there are still doctors who overlook or ignore the fact that heart attack symptoms manifest themselves differently in women than in men. There is too much information about this for it to be unknown to medical professionals. 
My name is Miranda Bailey, I am Chief of Surgery at Grey Sloan Memorial, and I believe I am having a heart attack.

Miranda
And yet, it happens. It's something that continues to happen. Nearly every woman I have ever known has had a story of some sort about their experiences going to the doctor or the hospital. It doesn't matter if it's something major or minor, it's like medical professionals are predisposed to be dismissive of their female patients.
It's not exclusive to male doctors either; female doctors can be guilty of this as well. I've witnessed it firsthand. That's why I loved Miranda during this hour. How could you not? 
When people think of heart attacks, the first image that comes to mind is someone doubled over clutching their chest or arm.
No one envisions a woman calmly walking into a hospital, giving her full name, and merely stating that she is having a heart attack. Miranda knew all the signs and symptoms, and not only is she a doctor, but she knows her own body and when something is wrong with it.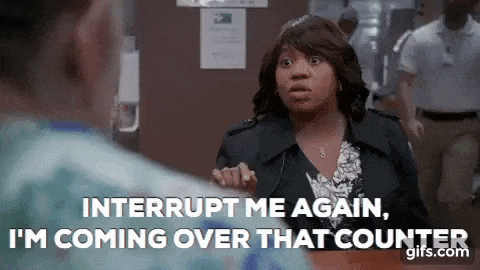 It's disheartening that she had to spend the majority of her stay making demands, pleas, and assertions. She had to demand that Dr. Maxwell see her because the interns and the residents were useless. Then, she had to fight like hell with him, too. 
The moment that stood out the most is Maxwell sending in the hospital's shrink. The second he found out that she has a history of mental illness (her OCD, I love the continuity), he chalked everything up to being in her head. She was under too much stress or just experiencing anxiety. 
It wouldn't have hurt anyone to run a simple cardiac test, but it would have saved Bailey all that time and nearly dying on their watch. A doctor should be attentive.
They should listen to their patient, and it was all the more frustrating that Maxwell couldn't even give Bailey the benefit of the doubt and listen to her as a colleague and medical professional. 
One of the best moments was when Bailey explained the statistics. Heart disease is one of the leading causes of death in the United States, and it's one of the leading causes of death in women -- especially black women. Bailey had to advocate for herself twice as hard, and everything she was saying still fell on deaf ears.
My secret heart doesn't need fixing. My actual heart needs fixing.

Miranda
Maxwell was so arrogant and condescending. At any point, he could have run the test as a common courtesy.
It shouldn't have taken Richard showing up with that "boys club" schmoozing or Maggie throwing her weight around. He should have taken Miranda's word for it from the beginning or at any of the dozens of times she supported her argument. 
As if we didn't already know that Miranda Bailey is a badass, she was having a heart attack, taking on the whole hospital, and saving a patient all at the same time. I loved how she didn't collapse until after she revived her roommate because she always puts others ahead of herself.
Am I the only one who fist pumped when she finally contacted Maggie? Yes, it's no secret that Maggie is my girl. I'm one of her biggest cheerleaders and president of the Maggie Pierce Defense Squad.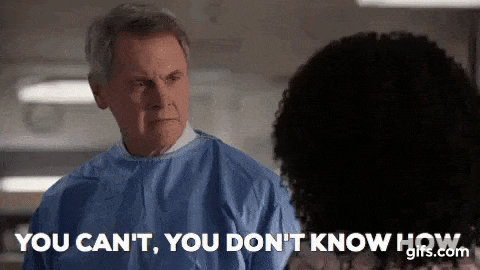 Maggie's most endearing qualities are her passion and her protective streak when it comes to people that she cares about. Maggie is the type of woman you want on your side. She will scorch the Earth and unleash her full wrath on anyone if it means protecting her loved ones. 
It was so quintessentially Maggie to be lecturing, berating, and making scathing remarks while performing surgery with Dr. Maxwell.
Maggie is a ride or die, and between the constant tongue lashing Bailey was giving him, and Maggie killing him a thousand times over with every glare and remark, Dr. Maxwell will have learned a lesson after this experience. 
If he learned anything from them, then maybe the next time a woman comes in, he'll take her seriously. It is life changing, life or death type of information.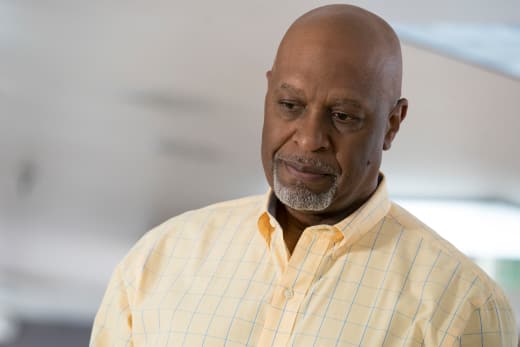 It was difficult watching Richard in that waiting room because Miranda is like a daughter to him. He would have been an inconsolable wreck if anything happened to her. But the flashbacks of Miranda over the seasons, those were emotional too. 
They squeezed in Callie, Derek, and George. How could you not get emotional at the sight of those three?! Those were well done. It was like a journey through Miranda's life, and it was a nice way to pay homage to this beloved character whom we have been with for 14 seasons. 
The flashbacks to Bailey's childhood were insightful and pleasant, as well. Baby Miranda reminded me of Lavender from Matilda. She was such a nerdy little cutie! It turned out that Bailey's mother was overprotective of her, and for years, Bailey didn't understand why. Thankfully, her father told her about Danielle. 
I'm not Danielle!

Young Miranda
Bailey's mother was afraid of losing another daughter, but she was hindering Bailey from living her life and pursuing her dreams. The combination of remembering her past and listening to the adventurous nature of her roommate, made her reconsider how she was treating Ben. 
Ben and Bailey are all the freaking marriage goals. Their love and support for each other make them the healthiest couple in the history of the show. When he found out that Bailey was in the hospital, he did the full-blown run like they do in the movies, and it wasn't cheesy at all.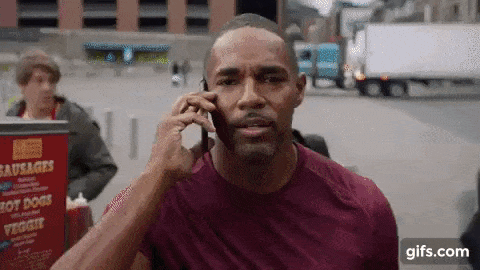 This experience helped them both come to some realizations. Bailey realized that she couldn't hold Ben back and deprive him of the opportunity of living his dream because she was afraid of him getting hurt. Ben learned how difficult and painful it would be for the spouse of a first-responder waiting and hoping that they make it home alive. 
They're all the better and stronger after this experience. 
Additional Notes: 
Tucker is so adorable. It's the second time in a row we have had the opportunity to see him, and he seems like a sweet kid. I also love the fact that he reminds me the tiniest bit of George. That warms my heart.
Miranda reminding Richard that she can't take sick days or tell people about her condition because she would be judged differently as a woman was everything. Maggie co-signing was everything, too. 
Ben is so happy about all the progress he is making in his program. Good for him.
That phone call between Miranda and her mom. Ugh, my heart. 
Watching this very special hour while experiencing indigestion is not recommended, but I pushed through for you guys.
Did you love this standalone Miranda episode? Which flashback hit you in the feels the hardest? Are you looking forward to the Grey's Anatomy spinoff? Would you want Maggie in your corner when the going gets tough? 
Hit the comments below and let us know what you think. I'll join you after I take an antacid, talk to my mom, and avoid Web MD at all costs.
Was this your favorite character-centric episode? If you need to refresh your memory on the other ones, you can watch Grey's Anatomy online right here via TV Fanatic! 
Jasmine Blu is a senior staff writer for TV Fanatic. She is an insomniac who spends late nights and early mornings binge-watching way too many shows and binge-drinking way too much tea. Her eclectic taste makes her an unpredictable viewer with an appreciation for complex characters, diverse representation, dynamic duos, compelling stories, and guilty pleasures. You'll definitely find her obsessively live-tweeting, waxing poetic, and chatting up fellow Fanatics and readers. Follow her on Twitter.