Once Upon a Time Season 7 Episode 19 Review: Flower Child
Paul Dailly at .
Mother Gothel was only ever looking for a way to fit in with the humans. 
We finally learned the truth about the villain's past on Once Upon a Time Season 7 Episode 19, and it was about time. 
Her storyline has been dragged out for dear life, and I would not have been opposed to Once Upon a Time Season 7 having a shorter order if it meant less of the irrelevant stuff.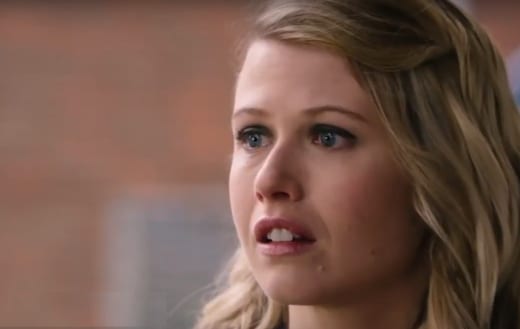 What was great about the flashbacks to the other realm were that they filled in all of the blanks. I thought the powers that be were going to change things up and have Gothel as the root of all evil. 
In reality, she was a tree nymph who was looking for fulfillment, and fulfillment to her was making friends with the people who weren't like her: The humans. 
Did anyone else get severe Carrie vibes after her family was killed, her home burnt down and she returned to the ball with her long red hair and dirt all over her?
Related: Once Upon a Time Season 7 Episode 18 Review: The Guardian
I mean, I don't know if it was intentional, but it was a little too much not to notice. For some reason, I thought that all of the women were genuinely interested in practicing magic. 
It was unsurprising of Gothel to reveal the truth to Tilly about who her parents were. My major gripe with this storyline is that it should have probably been dealt with earlier on. 
It was clear Rogers thought it all made sense when he learned that he was Tilly's father. If you watch Once Upon a Time online, you will likely agree that they have been drawn to each other of late. 
It made me think that there was a possibility Rogers already knew the truth. Now that would have been a great twist.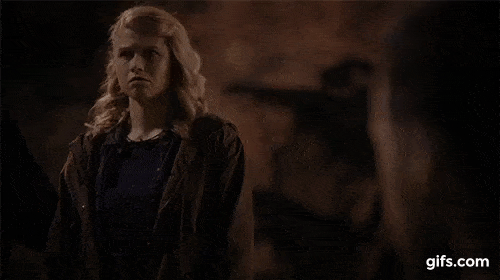 Now that the witches are together and Tilly is part of the coven, I'm unsure which direction this is going to go in. 
Are they going to kill more people in Hyperion Heights, or is there a much more significant plan in order? Gothel is too consumed by revenge to think rationally. 
Related: Enjoy UNLIMITED access to thousands of Movies and TV shows with Amazon Prime Video. WATCH ANYWHERE. CANCEL ANYTIME!
Having a villain without a clear goal is concerning, and it's not giving me the drive I need to want to find out how this whole thing is going to end. 
I know I must sound like a broken record by now, but I struggled to care for the Henry and Jacinda scenes. It's great they're finally getting closer together, but the fact that they are still debating what's real and what's not is frustrating. 
Tilly: How do you know my name?
Gothel: I know more than your name.
Tilly: Well good for you. I know who you are, too. You're part of that cult and I want you out of my sight.
Gothel: I just want to talk.
Tilly: Why the hell would I want to talk to you?
Gothel: Because I'm your mother.
All of the stuff with the memory box was cumbersome and felt like it was thrown in there to pad the episode. 
The big kiss that was supposed to break the curse was a big fat failure, and it all felt linked to an even bigger problem: Most of the characters are still cursed. 
It's hard to believe there are just three episodes left and the characters are still trying to keep up this charade in Hyperion Heights. 
Yes, it was great Henry and Jacinda finally flirted with the idea that they met in another realm and were happy before being banished to new lives in Hyperion Heights, but there was nothing remotely exciting about it. 
Yarrow: It will be dark soon. Perhaps we should turn around.
Gothel: Yarrow, please. Just trust me. I want to show you something beautiful.
Given that most of the former cast is returning in the series finale, it's probably going to come down to all of the old characters helping take down the coven and restore some order. 
While it will be great to check in with the other cast members, it makes the whole reboot season feel redundant in the grand scheme of things. 
Related: Once Upon a Time: Canceled After Seven Seasons at ABC!
It would have been better to give some of the newer characters longer arcs. Adelaide Kane's arc was way too short and was brushed under the rug a little too quickly. 
"Flower Child" was all over the place. The series lacks focus right now, and that's troubling with so little time left with the characters. 
Now that the coven is back together, we should find out very soon what Gothel's plan is and hopefully the rest of the episodes will be focused on taking her down. 
The tired relationship drama needs to disappear. 
That's all I got, Once Upon a Time Fanatics. 
What are your thoughts on how everything is playing out? How will the characters take down Gothel?
Hit the comments below. 
Once Upon a Time continues Fridays on ABC. 
Paul Dailly is the Associate Editor for TV Fanatic. Follow him on Twitter.