The Originals Season 5 Episode 9 Review: We Have Not Long to Love
Paul Dailly at . Updated at .
If you ever get the sudden urge to move to the French Quarter, you should probably just watch The Originals Season 5, a season that's filled with cautionary tales about the Big Easy. 
One of the biggest? Don't be in a relationship because, well, you're not going to stick around for long. 
The Originals Season 5 Episode 9 focused on the repercussions of being in love and how it can all come crashing down in one fell swoop.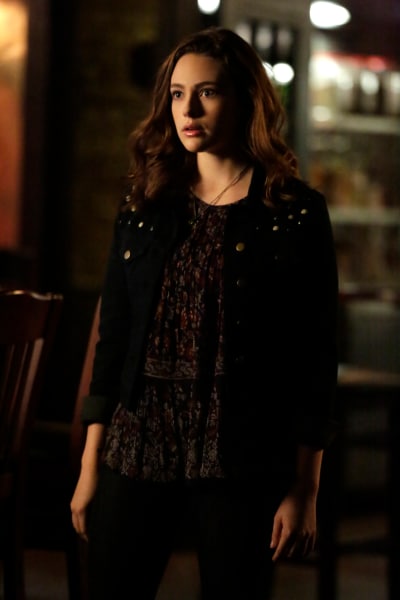 I would like to say I was thrilled that Declan started to unravel what's going down, but knowing he's an O'Connor, it was obvious he would go in search of answers ... much like his cousin Cami did before she was killed. 
The thing I like about Declan is that he clearly loved both Hayley and Hope. He was an integral part of both of their lives of the last however many years, and being shut out of the funeral was a bitter pill to swallow. 
Related: Enjoy UNLIMITED access to thousands of Movies and TV shows with Amazon Prime Video. WATCH ANYWHERE. CANCEL ANYTIME!  
I could not begin to imagine how I would feel if I was shut out of my partner's funeral. I'm still not entirely sold on Declan, and there was more smoke added to the fire when Elijah compelled him. 
A part of me felt like Declan played along with the ruse of the compulsion, and we're going to get a "shocking" revelation thrown in that he's coming after Klaus for what happened to Cami.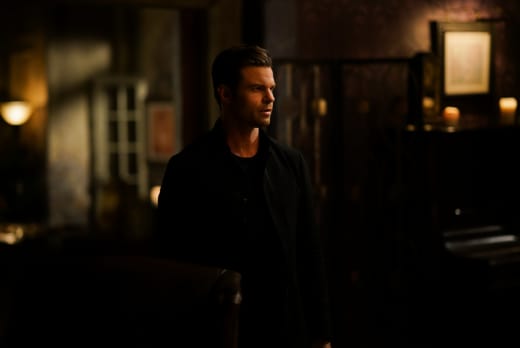 Elijah, in his own twisted way, thought meeting with Declan at the bar to drink cheap alcohol would be a therapeutic way for both of them to move on. 
On the surface, it was silly because it was only a matter of time before Hope and all her teenage angst showed up to throw in her two cents about the whole thing. 
Hope taking her anger out on Elijah was warranted. It's easy to judge her for her actions, but she's a fifteen-year-old who has lost the only constant in her life since she was a toddler. 
Deep down, she knows that Elijah did not have his memories, but it still hurts her. Why should she forgive a man who chose to lose all of his memories in the first place?
Related: The Originals Boss: Multiple Deaths are Coming!
I'm tired of the plot revolving around the Hollow, and I would much rather there was a way to suppress it or send it back out into the world ... well away from New Orleans. 
Hope's angst will die down eventually, but the addition of this evil being in her body is going to make things complicated. 
The bomb going off was the biggest surprise. Emmett and his band of purist vampires are intent on wreaking havoc, but I never thought they would go that low. Oh, and the astral projection. That was crazy!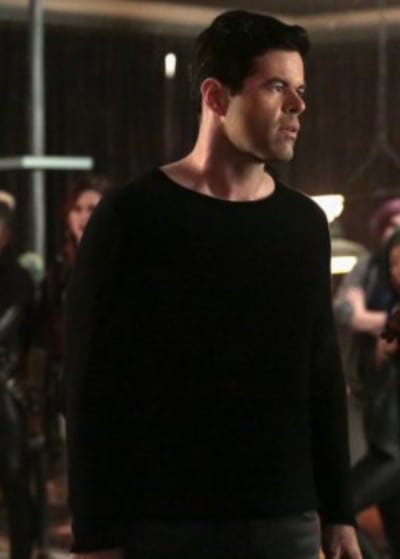 Lisina never really got time to come into her own, so it seemed like a silly death to throw in there. My major gripe about The Originals Season 5 is the way the characters are being killed off without a second thought. 
Hell, the final scene seemingly wiped out a whole bunch of people. It was ridiculous and like a cheap version of a scene from Game of Thrones. 
Vincent was always going to have to pick a side, and while I fully expected him to stick with Marcel and Josh, I also predicted there were going to be consequences. 
Related: The CW Sets Fall Premiere Dates for Charmed, Riverdale & More!  
Thus far, Ivy has come across as this wonderfully powerful witch, so it seems a bit much to have her killed off by some jacked up wine. 
It's almost like the writers thought, "Wow, we have another couple," and another responded with: "Well, we already screwed our budget on the bomb scene, so Ivy's getting poisoned."
Yes, there were another bunch of characters who died on "We Have Not Long to Love," but they were unimportant to the narrative as a whole.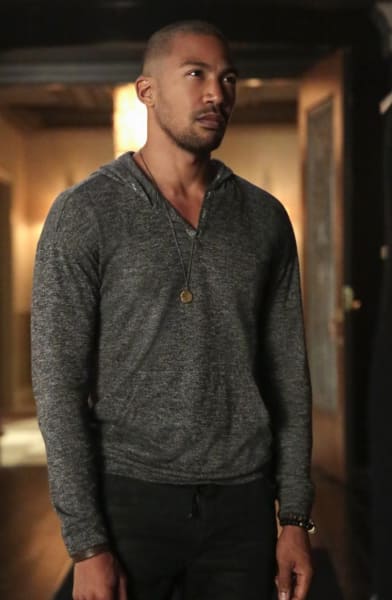 The only good thing that came from the bomb going off was that it gave Freya a nudge in the right direction, allowing her to patch things up with Keelin. 
Oh yes, they're getting married. However, it's difficult to be happy with the news because couples do not have a long shelf life on this show. 
There's no perfect time, there's just right now. And right now, I don't want to spend another second without you. No more reuniting at funerals. No more astral projections from the Middle East. No more choosing between you and my family, because you are my family, Keelin. You are everything to me. So please… marry me.

Freya
It took a lot for Freya to open up to Keelin, but at some point, she needed to recognize that Keelin was part of her family, and it was a perfect proposal. 
I had to do a double take when Freya opened up about Hope reminding her of the kid she never got to raise. I totally forgot about Freya's kid.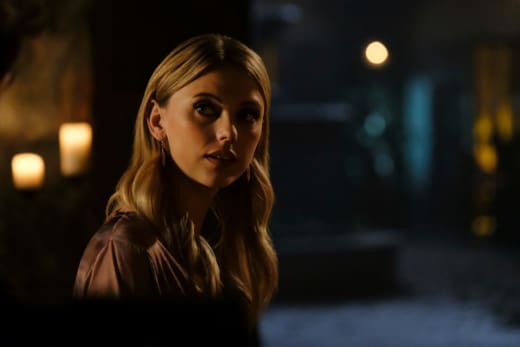 Wouldn't it be great if Riley Voelkel joined the cast of Legacies, allowing Freya to play a teacher at the magic school?
"We Have Not Long to Love" was not The Originals at its finest. It was a dull, and filled with various scenes that dragged the plot along. 
By the time we got to the good stuff, the episode was coming to a close. 
Okay, The Originals Fanatics!
What did you think of the episode? 
Hit the comments below. 
Remember you can watch The Originals online right here via TV Fanatic. Get caught up now!
The Originals continues July 11 on The CW.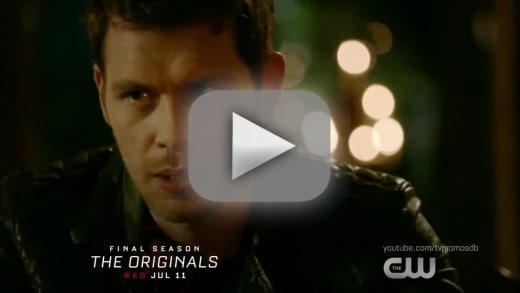 Paul Dailly is the Associate Editor for TV Fanatic. Follow him on Twitter.