Shameless Shocker: Emmy Rossum Leaving After Nine Seasons!
Paul Dailly at . Updated at .
Emmy Rossum's time on Shameless may soon be over.
The popular actress took to Facebook on Thursday with an emotional statement that strongly suggested she was departing the Showtime dramedy after nine seasons as Fiona Gallagher. 
"The opportunity to play Fiona has been a gift," Rossum shared.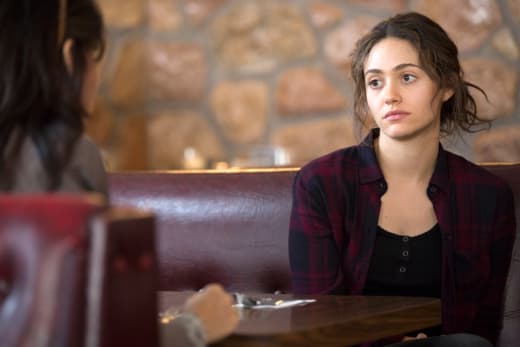 "There are few characters — female or otherwise — as layered and dynamic. She is a mother lion, fierce, flawed and sexually liberated. She is injured, vulnerable, but will never give up."
"She is living in an economic depression but refuses to be depressed. She is resourceful. She is loyal."
"She is brave. I knew it the second I read the pilot script, this was different, this was special. … Quite simply, the last eight years have been the best of my life."
The most telling part was the conclusion of the statement. 
"I know you will continue on without me, for now," she writes.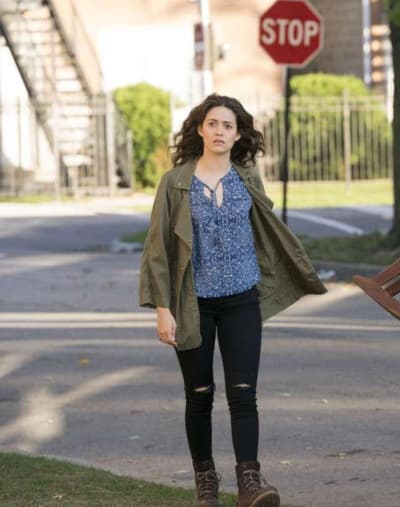 "There is much more Gallagher story to be told. I will always be rooting for my family. Try not to think of me as gone, just think of me as moving down the block."
While there's no confirmation from Showtime at this time, the message definitely seems like a goodbye to the character of Fiona as well as the fans of the show. 
Related: Shameless Season 9 Expanded; Will Air in Two Parts
It's difficult to imagine Shameless without Rossum. She's been front and center since the show debuted back in 2011, with Fiona being the one to care for her various siblings. 
In recent seasons, Fiona has purchased a laundromat and even an apartment building with the aim of making a name for herself despite her humble beginnings.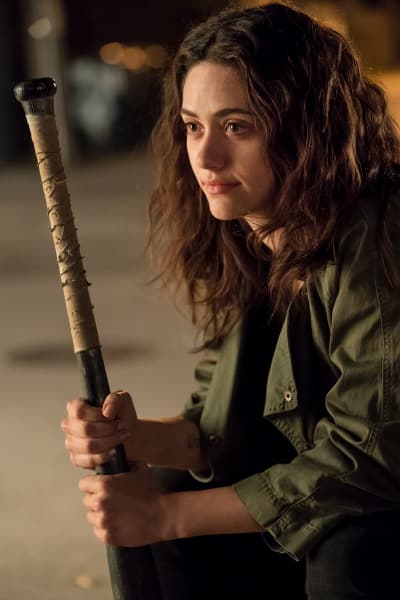 While Rossum is essentially out of the show, Showtime feels like the series still has a lot of life left in it. 
"Our feeling is that the Gallaghers can live on…, I don't mind having them on the air for years to come," said Showtime's president of programming Gary Levine during Showtime's appearance at the Television Critics Association summer press tour earlier this year. 
It was also announced at the same time that Shameless Season 9 would air in two, seven-episode parts. 14 episodes would be the series' highest episode count to date. 
Related: Shameless Season 9 Trailer: Make America Gallagher Again
The official logline for Shameless Season 9 reads:
Political fervor hits the South Side, and the Gallaghers take justice into their own hands. Frank sees financial opportunity in campaigning and decides to give voice to the underrepresented South Side working man.
Fiona tries to build on her success with her apartment building and takes an expensive gamble hoping to catapult herself into the upper echelon.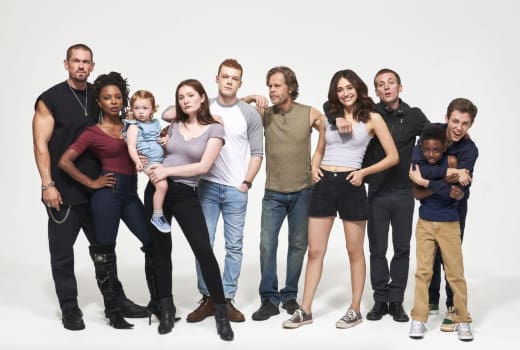 Lip distracts himself from the challenges of sobriety by taking in Eddie's niece, Xan. Ian faces the consequences of his crimes as the Gay Jesus movement takes a destructive turn.
Debbie fights for equal pay and combats harassment, and her efforts lead her to an unexpected realization. Carl sets his sights on West Point and prepares himself for cadet life.
Liam must develop a new skill set to survive outside of his cushy private school walls.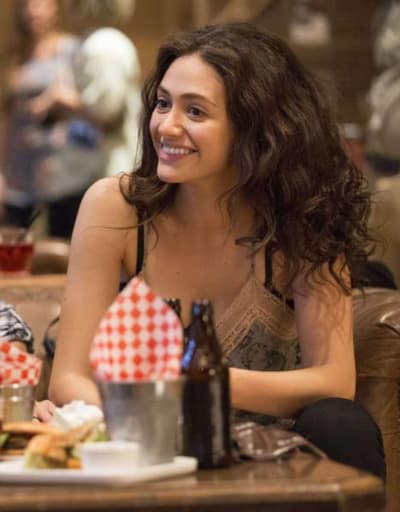 It remains to be seen whether Rossum will be part of the whole season, or if her exit will occur midseason. 
What are your thoughts on this news?
Sound off below. 
Remember you can watch Shameless online right here via TV Fanatic.
Shameless Season 9 debuts Sunday, September 9 on Showtime. 
Paul Dailly is the Associate Editor for TV Fanatic. Follow him on Twitter.