The Affair's Ruth Wilson: 'There's a Much Bigger Story' Behind My Exit!
Paul Dailly at .
Ever since Ruth Wilson's stunning departure from The Affair, fans have wondered what really paved the way for her exit. 
In a new interview with The New York Times, Wilson was, once again, asked about why she left the Showtime drama.
She confirmed that her departure "isn't about pay parity, and it wasn't about other jobs," and maintained, "I'm not really allowed to talk about it."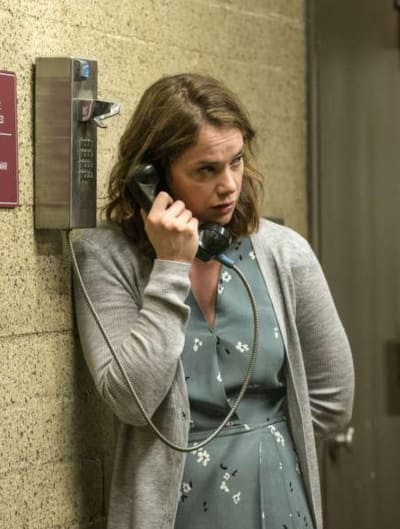 The star went on to reveal that "there is a much bigger story" about why she left the Golden Globe-winning role of Alison behind. 
That's certainly ominous, but it sounds like fans will not be getting any more information than that. The New York Times approached Showrunner Sarah Treem, and she released the following statement:
We can't speak for Ruth, but heading into Season 4, everyone agreed the character's story had run its course.
Ultimately, it felt like the most powerful creative decision would be to end Alison's arc at the moment when she had finally achieved self-empowerment.
The impact of her loss will be felt as the series concludes next season. We thank the many fans who embraced the character of Alison and especially thank Ruth for her indelible work over the past four seasons.
This is the same statement that was released after Wilson's final episode of the series aired earlier this month. 
Related: The Affair Star Ruth Wilson Breaks Silence on Exit
If you watch The Affair online, you know that The Affair Season 4 Episode 9 shows two distinctly different perspectives. 
Alison seemingly got her happy ending in one, with her and Ben working out their issues. The other found Ben flip out when Alison threatened to tell his wife everything if he didn't leave her alone. 
He subsequently attacked her, before throwing her body into the ocean.
There's no telling whether either of these scenarios were the correct chain of events, or if her demise was a mixture of both or something else entirely. 
What are your thoughts on this? 
Hit the comments below. 
The Affair's fifth and final season debuts in 2019. 
Paul Dailly is the Associate Editor for TV Fanatic. Follow him on Twitter.