Megyn Kelly Today Canceled at NBC News!
Paul Dailly at .
NBC News is distancing itself from Megyn Kelly. 
Per to The Hollywood Reporter, the network has officially canceled Megyn Kelly's 9 a.m. Today hour with immediate effect. 
What's more, the anchor is also said to be out of the running for other positions at the network, according to multiple news reports.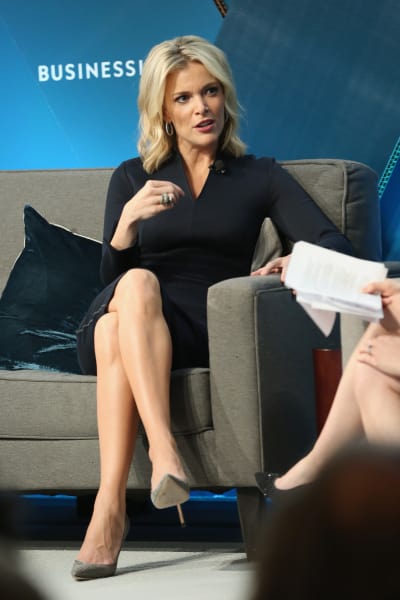 On Thursday, NBC News reported that talks were underway about Kelly's exit from the network and how much of her $69 million salary she should be given. 
Megyn caused uproar with her comments just days ago about her views on Halloween costumes during a panel discussion. 
"You do get in trouble if you are a white person who puts on blackface on Halloween, or a black person who puts on whiteface for Halloween. Back when I was a kid that was ok, as long as you were dressing up as, like, a character," she said.
The anchor went on to speak about a reality star who attempted to change the color of her skin with the aim of pulling off a Diana Ross outfit. 
"People said that was racist, and I don't know. I thought, like, who doesn't love Diana Ross? She wants to look like Diana Ross for one day? I don't know how that got racist on Halloween."
This was not met with the best response by her colleagues or by viewers, and Kelly's future at the network started to look a lot less bright. 
While Megyn did try to apologize on two occasions, many still called for hard and swift action from the network because of her comments. 
As such, original installments of her show were taken off the air, leaving her future at the network up in the air. 
With guests canceling appearances on her segment, it became apparent that this was not going to blow over after two apologies. 
Megyn defected to NBC from Fox in 2017 and landed a three-year contract. 
What are your thoughts on the cancellation?
Hit the comments below!
Paul Dailly is the Associate Editor for TV Fanatic. Follow him on Twitter.