Caption This! Legacies "Death Keeps Knocking on My Door"
Paul Dailly at .
Legacies is bringing back a lot of memories from The Vampire Diaries, and for some reason, that nostalgia factor is like a time machine.
It's not only a time for revisiting familiar faces, but it might be time to revive the TV Fanatic Caption Contests! 
TV Fanatic reader, Leanne, sure seemed to think so anyway, and we realized how much we agree!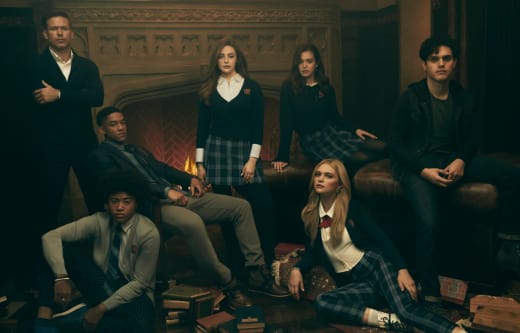 Below, you will find a photo from Legacies Season 1 Episode 7, titled "Death Keeps Knocking on My Door."
Related: Enjoy UNLIMITED access to thousands of Movies and TV shows with Amazon Prime Video
It features two of the show's regular characters with the villain of the week, the Necromancer. Oooh. Scary!!
What we're looking for here is for YOU (Yes, you, the reader!) to become as creative as you can possibly be (and we've seen what that means) and jump head first into the comments section below with your most witty thoughts on a caption for the image. 
We'll dive into a new show, a returning show, a classic or another episode of Legacies every week so you can have as much fun as possible. Then we'll announce the winning caption every Friday afternoon to get your weekend off to a stupendous start. 
What do you win?
The bragging rights of being the number one Caption Fanatic, of course! What more do you want?!
Related: The Vampire Diaries Caption Contest 164
There is a link just above that you can click to check out what we used to do here at TV Fanatic to honor The Vampire Days when its caption contest was all the rage and knocking out the competition's contests (kidding!).
You can read it to get an idea of the Fanatics of the past and what passed for potential winners in the contest's heyday. 
In the meantime. We have work to do. Pick up your pencils, pull your hair around your desk, and protect your papers as best you can so nobody can copy your work. Are you ready??
Without further ado, let's get to the image we want you to caption.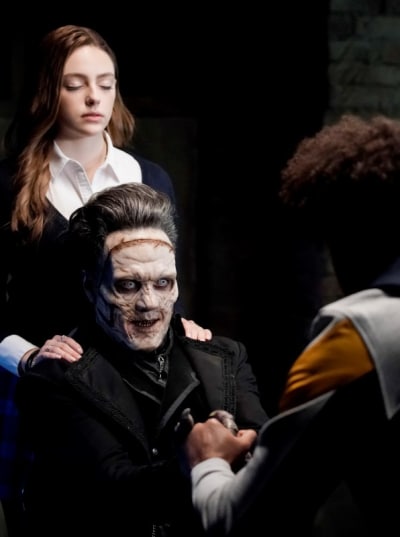 There's a lot going on, right? Have FUN! Don't be disgusting, don't harass anyone, and hold yourselves up to the classy types we know you to be 90% of the time here at TV Fanatic.
It's all up to you now.
Ready. Set. CAPTION!!!!
Remember you can watch Legacies online right here via TV Fanatic. 
Always come to TV Fanatic for reviews and news on all of your favorite TV Shows. Why would you want to go anywhere else??
Paul Dailly is the Associate Editor for TV Fanatic. Follow him on Twitter.