Empire: Jussie Smollett's Role Reduced Following Attack Scandal (Report)
Paul Dailly at .
Empire may be on its typical midseason hiatus, but there's a lot of drama going on off-screen with one of its leads. 
Jussie Smollett, who plays Jamal Lyon on the buzzy Fox drama is reportedly losing a lot of screen time as a result of the ongoing investigation into the alleged attack on the actor.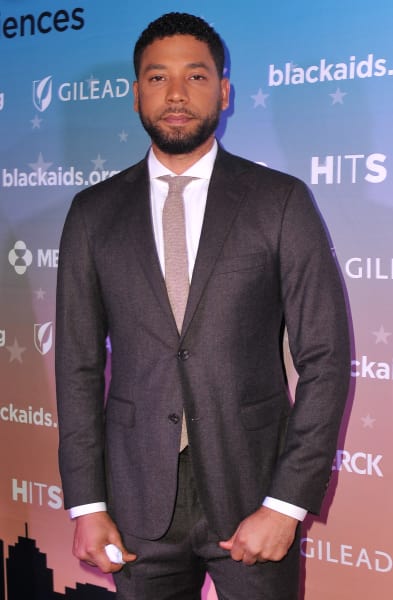 TMZ is reporting that Smollett's role is being drastically scaled back as questions continue to mount about what really transpired in the lead-up to the actor seeking treatment and telling law enforcement he was attacked. 
Production on the penultimate episode of Empire Season 5 is well underway, and website is reporting that five of Smollett's nine scenes have been cut. 
Related: Fox Standing By Jussie Smollett Following Reports He Staged Attack
What's more, a musical number has also been giving the chop. In the scenes he will appear in, his cast members will be part of them, meaning Smollett will not be the focus. 
The actor was originally supposed to be reporting for duty on the set every day this week, but he'll now allegedly only be around on Thursday and Friday.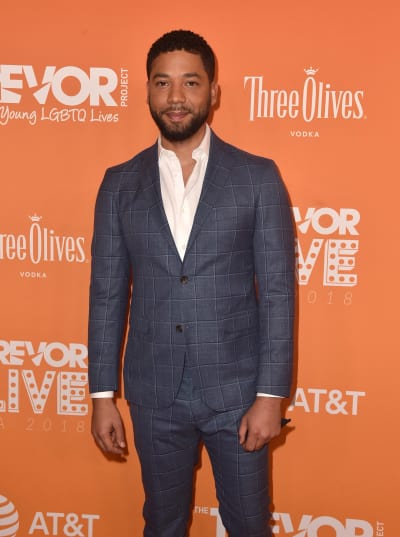 As if that was not bad enough, writers are working around the clock to fill in the blanks for the scenes that have been cut. 
Following the alleged January 29 attack, Smollett told cops that he was walking home around 2 a.m. after getting some food. 
He said two men attacked him, hurled racist and homophobic insults at him, tied a rope around his neck, and poured a substance believed to be bleach all over his body. 
The plot thickened over the weekend when more details about the incident started to come to light, and CBS and ABC affiliates reported that Smollett could have staged the whole thing.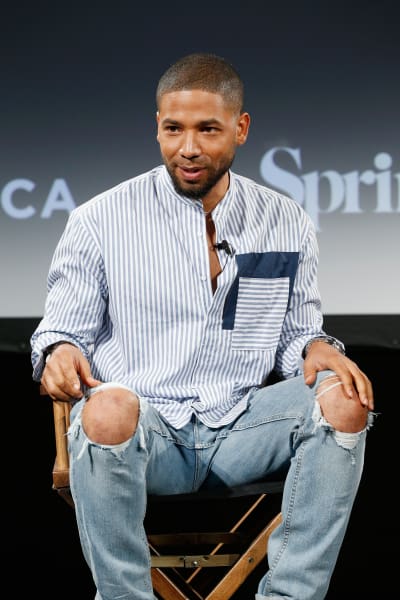 Nigerian brothers Olabinjo and Abimbola Osundairo were identified as suspects, and the story started to unravel when it emerged that Smollett knew the men well. 
They were not white, which conflicts with the claim Smollett made to the police that it was two white men who carried out the attack. 
Both men were let go without charge. 
"Due to new evidence as a result of today's interrogations, the individuals questioned by police in the Empire case have now been released without charging," Chicago Police Department Chief Communications Officer Anthony Guglielmi said on Twitter Friday evening.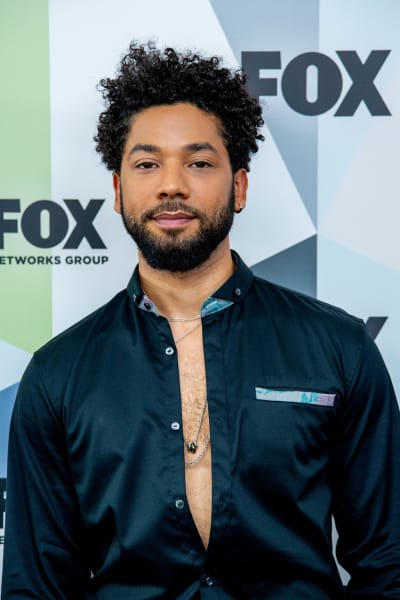 "We can confirm that the information received from the individuals questioned by police earlier in the Empire case has in fact shifted the trajectory of the investigation."
TMZ reported that the two brothers were cooperating with authorities, and were spilling everything. 
They even went as far as saying the attack was rehearsed, and that they scouted a location with Jussie, and that the actor picked one that was right next to a camera. 
As for Jussie, he is maintaining that he played no role in the attack. 
"As a victim of a hate crime who has cooperated with the police investigation, Jussie Smollett is angered and devastated by recent reports that the perpetrators are individuals he is familiar with," reads a statement on behalf of the actor.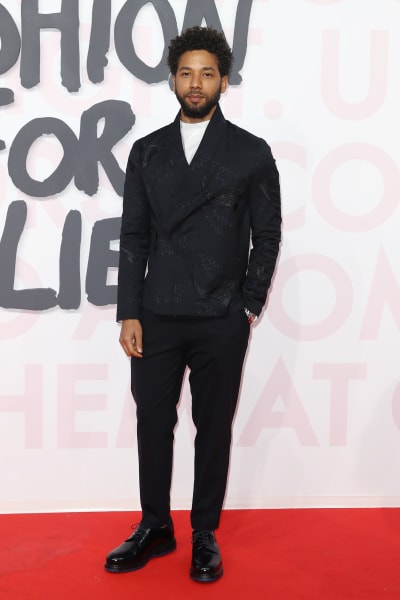 "He has now been further victimized by claims attributed to these alleged perpetrators that Jussie played a role in his own attack."
"Nothing is further from the truth and anyone claiming otherwise is lying."
What are your thoughts on these latest developments?
Empire returns to Fox on March 13.
Paul Dailly is the Associate Editor for TV Fanatic. Follow him on Twitter.