Legacies Spoilers: Miss Mystic Falls, A Blast from Hope's Past & More!
Paul Dailly at .
The drama in Mystic Falls is poised to go into overdrive in the coming weeks. 
Legacies Season 1 is bringing a popular The Vampire Diaries tradition back into the fold, and we could not be more excited.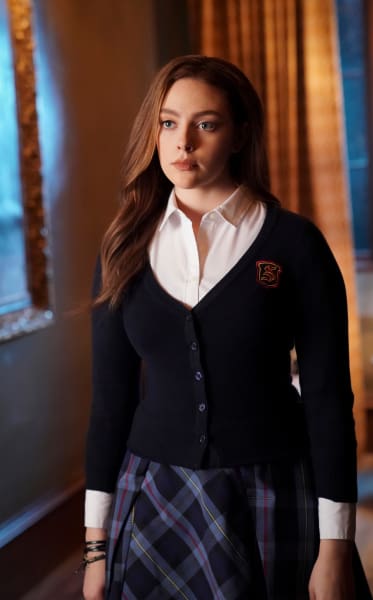 Yes, we're talking about Miss Mystic Falls aka the big event that gave us that hot as hell Delena dance all the way back on The Vampire Diaries Season 1. 
We did return to it on The Vampire Diaries Season 8, but let'st just leave that one at that. 
Related: Legacies Season 1 Episode 10 Review: There's a World Where Your Dreams Come True
Legacies Season 1 Episode 14 is appropriately titled "Let's Just Finish the Dance," and it teases that a character from The Originals is stopping by. 
"As the Salvatore School prepares to host the Miss Mystic Falls pageant, Hope (Danielle Rose Russell) secretly deals with a recent trauma that's causing her magic to go on the fritz," reads the official logline.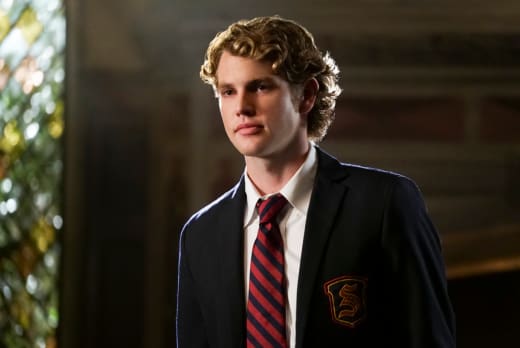 "Meanwhile, the unexpected arrival of Roman (guest star Jedidiah Goodacre), a boy from Hope's past, causes Landon (Aria Shahghasemi) to be on alert."
"Elsewhere, MG (Quincy Fouse) struggles with the fallout from his recent actions, while Josie's (Kaylee Bryant) secret desire to win Miss Mystic Falls takes a backseat to Lizzie's (Jenny Boyd) plan for the pageant."
As you will recall if you watch The Originals online, Roman was Hope's old flame. He played an instrumental role in getting her mother, Hayley, murdered early on The Originals Season 5.
Hope geared up to torture Roman as a means to take her rage out. That was around the time she was battling The Hollow, and the villain had a big grip on her body.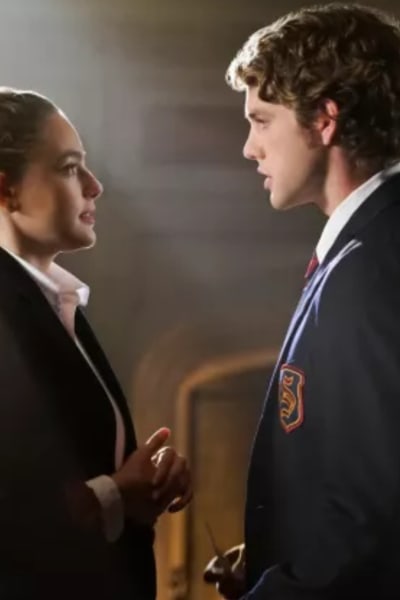 But Roman had no idea the severity of his mother's plans, and Hope seemingly forgave him for the part he played. 
Him showing up in Mystic Falls will surely shake things up. Hope's relationship with Landon is going well, but there's also an attraction to his foster brother, Rafael. 
Related: The Originals Ending After Five Seasons at The CW
Would the powers that be really have three young men battling for Hope's heart? 
Julie Plec sure loves doling out the relationship drama, so we have would not be surprised. 
Legacies Season 1 Episode 14 is slated to air Thursday, March 14.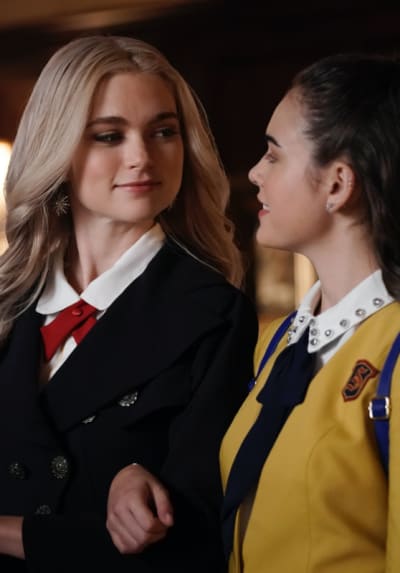 Before we get to that, we have Legacies Season 1 Episode 12, which will pick up in the immediate aftermath of Alaric throwing the urn in the river. 
"When the urn goes missing, Alaric (Matthew Davis), Hope (Danielle Rose Russell), Josie (Kaylee Bryant), Lizzie (Jenny Boyd), Kaleb (guest star Chris Lee), Dorian (guest star Demetrius Bridges) and Emma (guest star Karen David) hit the road to locate the artifact before the next Malivore creature arrives," reads the official logline. 
"Meanwhile, Lizzie takes aim at Hope for all the past spring breaks she's ruined. Finally, the group bands together when a town-wide quarantine threatens to expose their supernatural identities."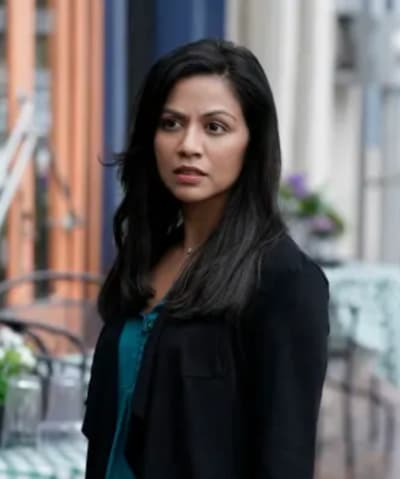 Having the supernatural identities revealed to the world will make for some crazy moments, but it's too early for that to happen. 
The more intriguing part of this logline is that it teases that we will finally learn more about why Lizzie really hates Hope. 
This could also feature the two teenagers burying the hatchet. We're sure Lizzie will have some snarky comments, but maybe her bracelet will shock her into being nice. 
After that, we have Legacies Season 1 Episode 13, and it sounds like the deep dive into MG's past we've all been waiting for.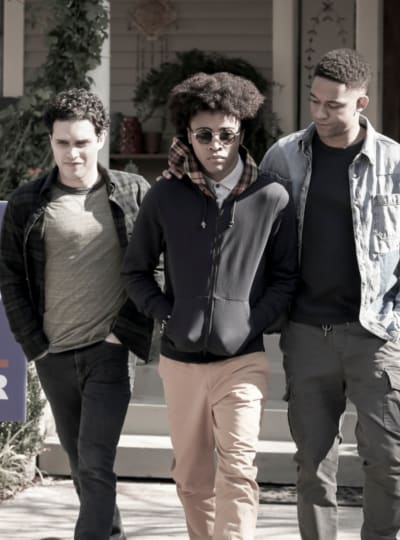 "When a spontaneous road trip to visit MG's (Quincy Fouse) parents leaves him and Landon (Aria Shahghasemi) missing, and a distressed Rafael (Peyton Alex Smith) with no memory of what happened, Hope (Danielle Rose Russell), Alaric (Matthew Davis) and Kaleb (guest star Chris Lee) set out to find them before it's too late," reads the logline. 
If you watch Legacies online, you know that MG has been struggling with his urge to kill humans for blood. 
It's very reminiscent of Stefan Salvatore's arc as The Ripper on The Vampire Diaries. 
Do you know what's fitting about this episode, in particular? Paul Wesley who played Stefan will be directing. 
What are your thoughts on all these upcoming perils for the characters?
Hit the comments below. 
Legacies airs Thursdays at 9/8c on The CW. 
Paul Dailly is the Associate Editor for TV Fanatic. Follow him on Twitter.