Pretty Little Liars Update: Hanna Tells Mona How the Moms Escaped the Basement!
Paul Dailly at .
Even though the original Pretty Little Liars is over, there are still some unanswered questions. 
In recent weeks, the show's official social media pages have been unveiling answers thanks to "leaked" texts between the liars.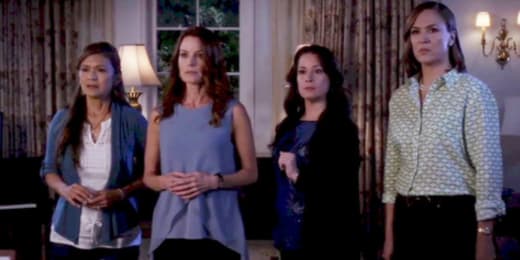 The latest of which shed even more light on what happened to the moms the night they were locked in the basement of the DiLaurentis house. 
The scene occured on Pretty Little Liars Season 6 Episode 9, which aired way back in August 2015. 
Related: Pretty Little Liars Update: What Happened to Alex and Mary Drake?
Thanks to the latest batch of texts, we have an exchange between Hanna and Mona, and there's a lot of hilarity involved. 
Have a look below. 
Hanna: Mona! OMG! You won't believe what my mom just told me!
Mona: What!?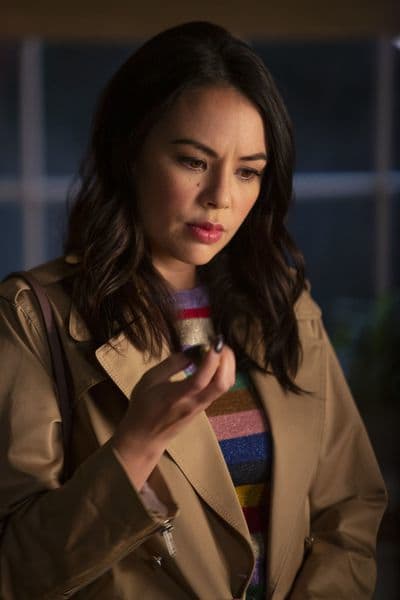 Hanna: Remember when my mom got locked in the basement with Emily, Aria and Spencer's moms?
Mona: Yes.
Hanna: And they would never tell us how they got out?
Mona: Yes!
Hanna: She told me!
Mona: How drunk was she?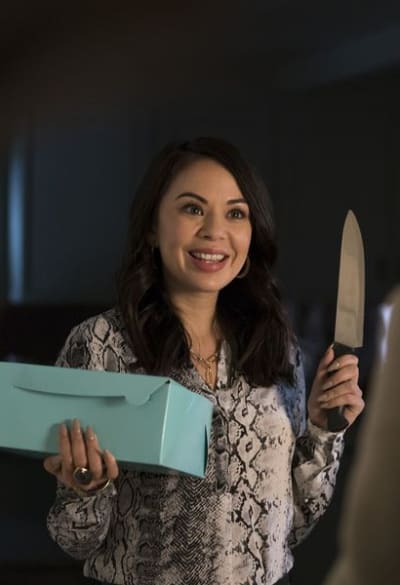 Hanna: Tonight, or when she escaped the basement?
Mona: Well?
Hanna: So they were stuck in there for awhile. Trapped with wine. So they drank. 
Mona: Of course. 
Hanna: A lot. 
Mona: Brilliant.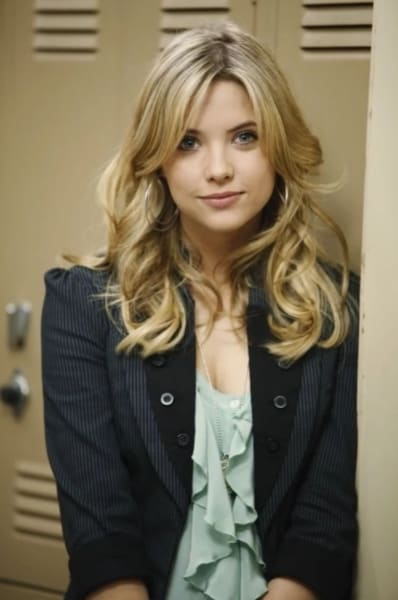 Hanna: Finally they had had enough. There was a small air vent down there. 
Mona: Oh no. 
Hanna: And they drew straws to see who would climb through it. Pam got the short straw. 
Related: Pretty Little Liars Update: Ezria Baby News
Mona: Makes sense. She's small. 
Hanna: That's what I said! It was a tight fit. So she had to strip naked and they greased her up with motor oil.
She shimmied her way through the heating vent and went around to the door and let them out. 
Mona: That is priceless. I would have paid to have been there. 
Hanna: I know! Way more fun than the night we had...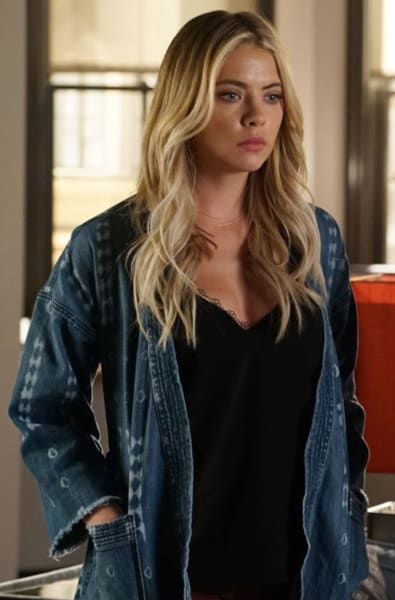 Sounds like a great night, right?
What do you think of the way it all played out?
Showrunner, Marlene King previously shed light on the mystery on Shay Mitchell's Instagram story. 
"Pam, who didn't drink for a year, she had to take her clothes off, and they put oil all over her and they slid her out of the window."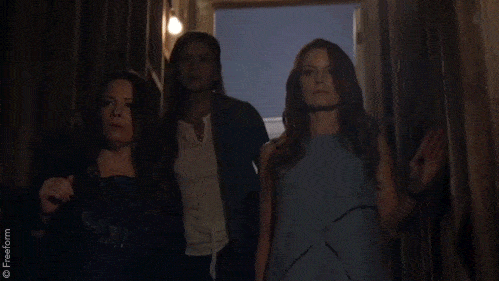 Hit the comments below. 
Remember you can watch Pretty Little Liars online right here via TV Fanatic. Get caught up. 
Additionally, the spinoff, PLL: The Perfectionists airs Wednesdays at 8/7c if you want to keep up to speed with Ali and Mona. 
Paul Dailly is the Associate Editor for TV Fanatic. Follow him on Twitter.