NCIS Alum Pauley Perrette Says She's "Terrified" of Mark Harmon
Paul Dailly at . Updated at .
Pauley Perrette's exit from NCIS was shrouded in secrecy, but it appears that the actress is ready to open up about what really went down behind the scenes. 
The actress, who played Abby on the first fifteen seasons of the show, took to Twitter early Friday, and there's a lot to unpack.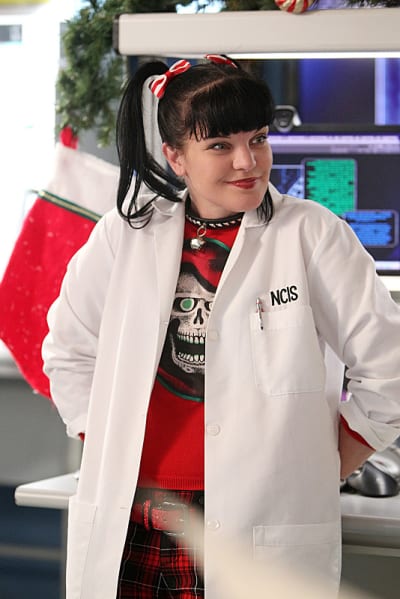 "NO I AM NOT COMING BACK! EVER! (Please stop asking?)," she said in her first tweet, clearly referring to the fans who are lobbying for her to return to the procedural drama. 
If you watch NCIS online, you know that Cote de Pablo recently returned as Ziva David, so anything is possible. 
Fans have been asking for Perrette to stage a comeback ever since her departure, but it sounds like that ship has sailed. 
Related: Pauley Perrette Confirms NCIS Exit
The actress went on to give a reason why she would never return, and she alleges that it is down to NCIS lead, Mark Harmon. 
Um, what?
"I am terrified of Harmon and him attacking me," Perrette shared via Twitter about her former co-star.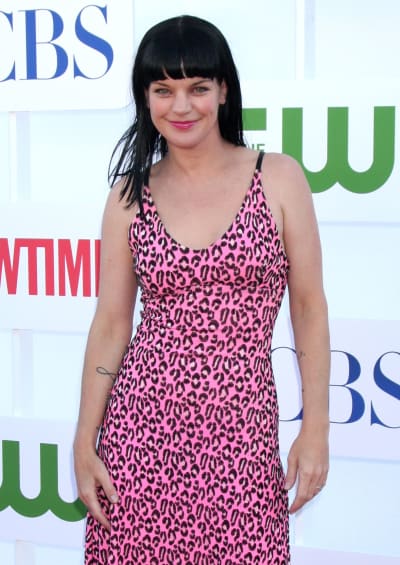 "I have nightmares about it. I have a new show that is SAFE AND HAPPY! You'll love it! #HappyPlace Love y'all!"
Perrette was speaking about her CBS comedy series, Broke, which recently scored a series order at the network.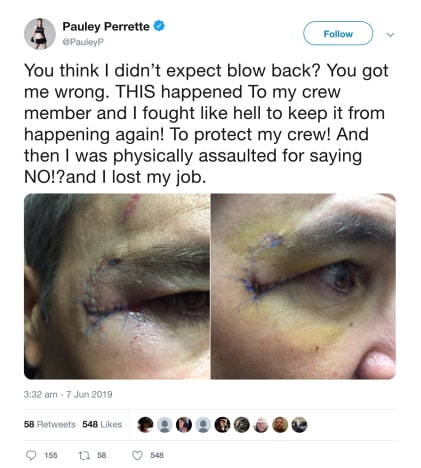 "You think I didn't expect blow back? You got me wrong," Perrette wrote alongside the image, adding:
"THIS happened To my crew member and I fought like hell to keep it from happening again! To protect my crew! And then I was physically assaulted for saying NO!? and I lost my job."
In October 2016, there was an incident on the NCIS set. It later got reported that Harmon's dog attacked a crew member. 
The image Perrette shared is thought to be from that incident. 
This certainly raises a lot of questions, especially considering Pauley alleges that she was "physically assaulted."
Related: NCIS Season 16 Episode 24 Review: Daughters
Many thought it was Pauley's decision to exit her series regular role, but it's becoming clear that there is a lot more to the story than we already know. 
For her part, Pauley has been teasing that something big went down ever since she exited the show. 
"Maybe I'm wrong for not 'spilling the beans,' telling the story, THE TRUTH," she wrote after her departure from the series on Twitter.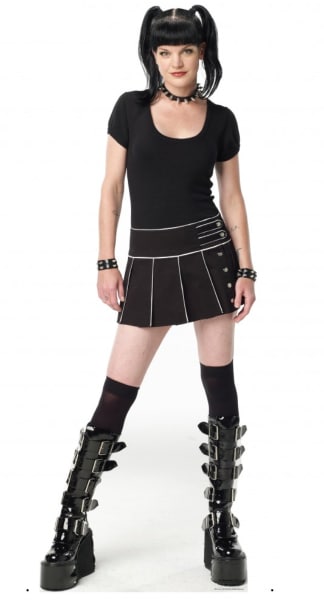 "I feel I have to protect my crew, jobs and so many people. But at what cost? I.don't know. Just know, I'm trying to do the right thing, but maybe silence isn't the right thing about crime. I'm... Just... ?"
"There is a 'machine' keeping me silent, and feeding FALSE stories about me," she added in a second tweet.
"A very rich, very powerful publicity 'machine.' No morals, no obligation to truth, and I'm just left here, reading the lies, trying to protect my crew. Trying to remain calm. He did it."
As always, we'll keep you up to speed on any new developments. 
Update: Stunning new details have emerged. Click Here. 
Paul Dailly is the Associate Editor for TV Fanatic. Follow him on Twitter.