NCIS Season 16 Episode 24 Review: Daughters
Paul Dailly at . Updated at .
She's back!
After months of teases, NCIS Season 16 Episode 24 brought back Cote de Pablo as Ziva David, and there's one huge question on my mind:
Is Ziva a figment of Gibbs' imagination?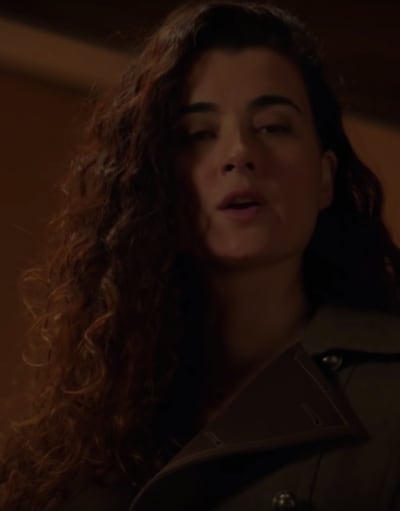 If you watch NCIS online, you know that the explosive season finale, titled "Daughters," also brought back Gibbs' deceased wife, Diane.
But she was a mere hallucination that helped the show's leading hero through a tough time. 
It would be cruel if Ziva was still really dead after finding a way to bring back de Pablo after such an abrupt exit several years ago. 
Hello, Gibbs. No time for pleasantries — you're in danger. Well, aren't you gonna say something?

Ziva
But the teases were peppered throughout the back half of NCIS Season 16 to the point that a return was very likely. 
Many fans thought that there was no way de Pablo would return for an encore.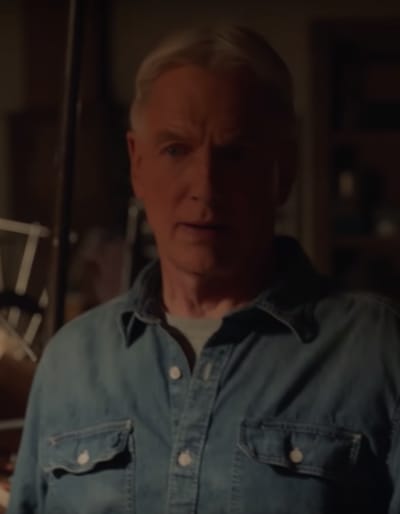 I was completely and utterly shocked during that final scene when Ziva waltzed down the stairs to let Gibbs know he was in trouble. 
Gibbs has not had the best time of late. His team members have learned a lot of different things about him, and he's been conflicted about how to confront them. 
Related: Get CBS All Access via Prime Video Channels for Hit Shows, Exclusive Originals & Live TV!
The imaginary Diane said that when the going gets tough, "we are all inside you," right before she disappeared followed by Ziva's return. 
We're all here for you, inside.

Diane
It's likely the powers that be want to keep fans guessing all summer long, and that's OK. Bishop is going to be super excited to meet with Ziva if she is genuinely alive. 
She was the one who became intrigued on NCIS Season 16 Episode 13 when she tried to solve one of Ziva's cases.
Ever since a note was left about Ziva's family being in danger, there has been the possibility that Ziva was about to appear at any moment. 
If Gibbs is really in danger, there's a good chance the people who are coming after him are linked to the people from the note to Bishop. 
Were you having a conversation with our dead ex-wife?

Fornell
It has to come together somehow, right?
A popular theory since the arrival of the letter was that Gibbs knew Ziva was alive
But given the look of sheer shock on his face during that final scene, it seems like it was not a secret he was keeping.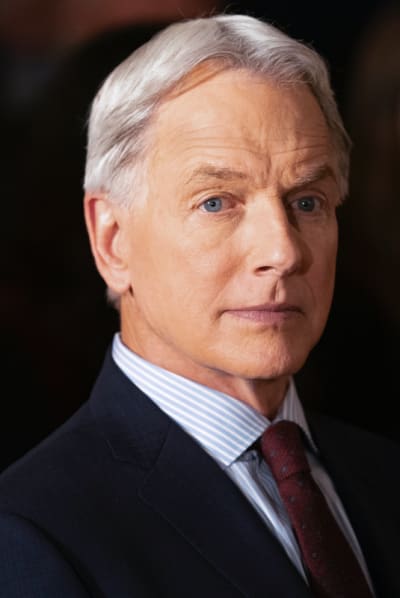 There's no word on what a potential return could mean for Michael Weatherly's Tony.
Weatherly is a series regular on fellow CBS drama Bull, so he could probably return for a guest stint if the NCIS producers are willing to bring him into the mix for this storyline. 
However, he's been in the media for all the wrong reasons over the last few months, so there's that. 
Related: NCIS Promo: Ziva David Returns?
For now, we (probably!) have Ziva. That's a start!
My daughter has a dealer?

Fornell
The season finale was wild from start-to-finish.
Not all of the twists revolved around that big season-ending return.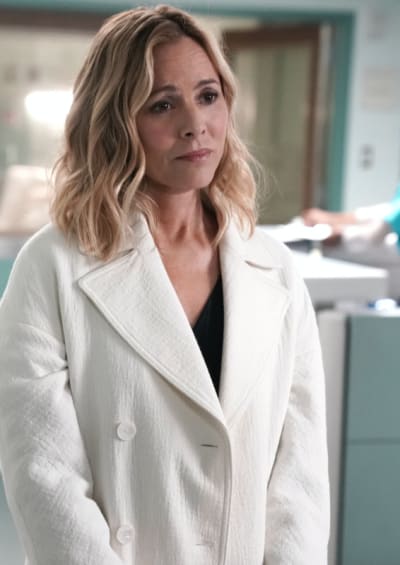 The twists and turns started early into the installment, which largely focused on Fornell's daughter taking a reaction to drugs.
It was only natural Fornell would want Gibbs to find and bring down those responsible for supplying the drugs. 
The biggest curveball was that Emily actually had a drug problem.
The episode played with my expectations.
It seemed clear Emily was drugged at a party ... until we were told the full story. 
Fornell turning a gun on the doctor was ludicrous, but it showed viewers just how far he was willing to go to find out the truth.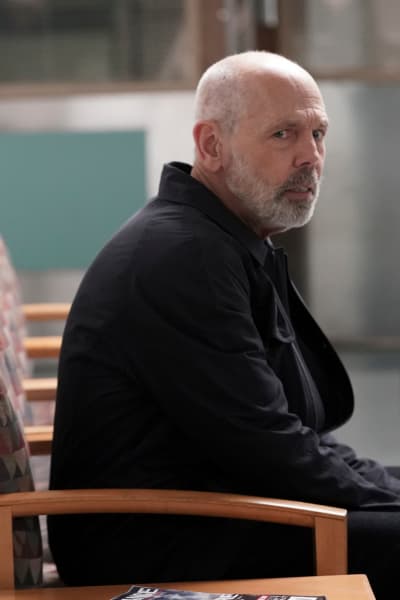 Never underestimate the love a parent has for their child, or even the lengths a parent will go to to make sure their child is safe from the horrors of the world. 
Emily had to admit she had an issue, and it made for an emotionally charged scene with her coming clean.
Related: NCIS: Everything We Know About Ziva's Possible Return
That's not an easy task, especially someone in her position. 
With the sketchy pharmacist and his drugs imported from Canada no longer in the market of dealing drugs,
I hope that Emily gets the help she needs to pick up the pieces and move on with her life.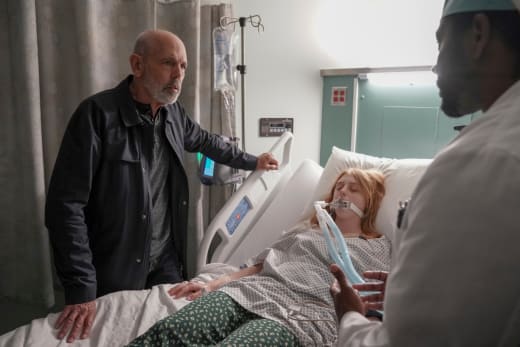 "Daughters" was a vintage episode of NCIS.
For a season finale, it had everything a longtime fan would want. 
Whether the excited will continue into NCIS Season 17 is another guess, but at least we're going into the next season with a lot to unpack. 
What did you think of that big return? Do you think Gibbs is imagining Ziva? 
Hit the comments below. 
NCIS returns in the fall.  
Find out below how long Cote de Pablo is sticking around.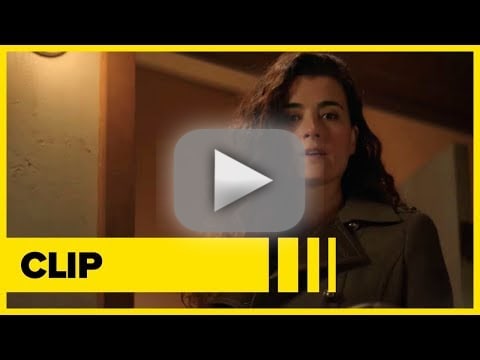 Paul Dailly is the Associate Editor for TV Fanatic. Follow him on Twitter.