Fanatic Feed: Katrina Law Joins Hawaii Five-0, St. Elmos Eyes TV Adaptation, and More!
Paul Dailly at .
Here is a wrap up of all the news you need to know from Wednesday, August 14, 2019. 
Katrina Law is making her way to Hawaii Five-0. 
The Arrow veteran has copped a series regular role on the tenth season of the veteran CBS drama series.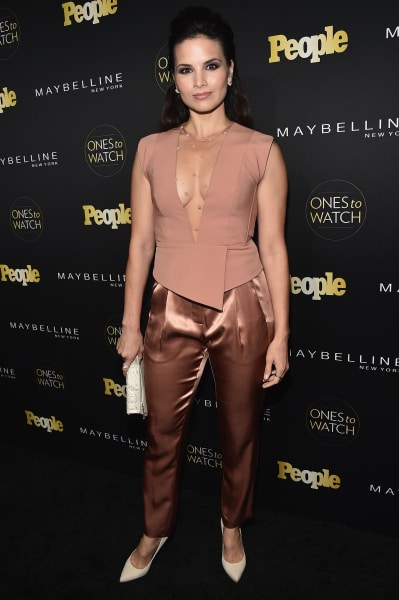 The actress is on board as Quinn Liu, a former Staff Sergeant with Army CID who was demoted for insubordination. 
Quinn comes into contact with the team during a case involving veterans, and despite a troubling beginning, the team quickly recognizes her as an asset. 
Related: Training Day Canceled at CBS
"We are thrilled to have Katrina join the [cast]," says showrunner Peter M. Lenkov of the casting.
"She dazzles as Quinn, the team's newest recruit, and viewers are going to love seeing how she first encounters McGarrett and Danny (played by Scott Caan). If you know the show well, you'll be feeling some déjà vu."
While best known for her role as Nyssa al Ghul on The CW's Arrow, Law is no stranger to the small screen. 
She most recently appeared on the CBS pilot, Alive, but it did not score a series order. Before that, she starred opposite Ryan Kwanten on Crackle original drama, The Oath. 
Before that, she appeared on CBS drama series Training Day. 
Over on NBC, another movie-to-TV adaptation is in the works. The peacock network is working on a series adaptation of St. Elmo's Fire.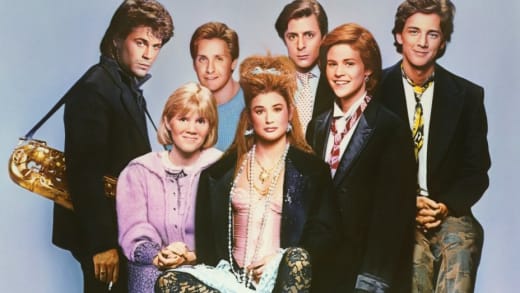 This new iteration will be a modern take on the 1985 coming-of-age movie. It will follow a close group of friends who are struggling with their careers, and everything else that comes with being an adult. 
The original cast included Emilio Estevez, Rob Lowe, Demi Moore, Ally Sheedy, Andrew McCarthy, Judd Nelson, and Mare Winningham.
Related: Beverly Hills, 90210 Reboot Ordered to Series
It's unclear whether the door will be left open for any of the movie stars to make the jump to the TV adaptation, but we will keep you updated. 
Over on Amazon, the Wheel of Time is rounding out its cast.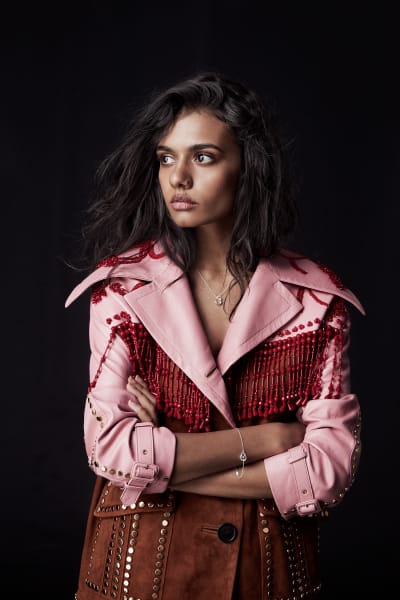 The streamer has announced that Madeleine Madden has been cast as Egwene Al'Vere, Marcus Rutherford as Perrin Aybara, Barney Harris as Mat Cauthon, Zoë Robins as Nynaeve, and Josha Stradowski as Rand Al'Thor. 
The Wheel of Time is one of the most popular and enduring fantasy series of all-time, with over 90 million books sold.
Related: The Wheel of Time Ordered at Amazon
Set in a sprawling, epic world where magic exists and only certain women are allowed to access it, the story follows Moiraine, a member of the incredibly powerful all-female organization called the Aes Sedai, as she arrives in the small town of Two Rivers.
There, she embarks on a dangerous, world-spanning journey with five young men and women, one of whom is prophesied to be the Dragon Reborn, who will either save or destroy humanity.
Based on Robert Jordan's best-selling fantasy novels, which have sold more 90 million copies worldwide, The Wheel of Time was adapted for television by executive producer/showrunner Rafe Judkins (Agents of S.H.I.E.L.D., Hemlock Grove).
Larry Mondragon and Rick Selvage of Red Eagle Entertainment (Winter Dragon), Ted Field and Mike Weber of Radar Pictures (Jumanji: Welcome to the Jungle, Winter Dragon), Darren Lemke (Shazam!, Goosebumps, Winter Dragon), Marigo Kehoe and Uta Briesewitz will also serve as executive producers, with Briesewitz set to direct the first two episodes.
Rosamund Pike will serve as Producer and Harriet McDougal and Brandon Sanderson as consulting producers. The Wheel of Time is co-produced by Amazon Studios and Sony Pictures Television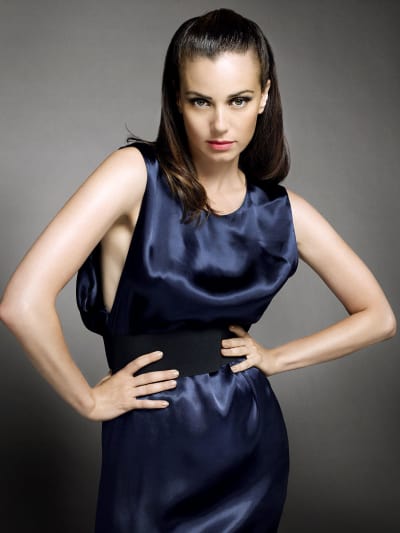 Over on Lifetime, the cabler has set a premiere date for the College Admissions Scandal movie. It will launch October 12. and stars Penelope Ann Miller, Mia Kirshner, and Michael Shanks.
The College Admissions Scandal follows two wealthy mothers, Caroline (Miller), a sought after interior designer and Bethany (Kirshner), an owner of a successful financial services firm, who share an obsession with getting their teenagers into the best possible college.
When charismatic college admissions consultant Rick Singer (Shanks) offers a side door into the prestigious institutions of their dreams, Caroline and Bethany willingly partake with visions of coveted acceptance letters in their heads.
But when Singer cooperates with the FBI and pleads guilty, the mothers who risked everything for their kids must face the consequences of their crimes and the loss of trust and respect from their families.
College Admissions Scandal is produced by Varsity Films Inc. The film is executive produced by Gail Katz. Adam Salky will direct from a script by Stephen Tolkin. 
Paul Dailly is the Associate Editor for TV Fanatic. Follow him on Twitter.