All Rise Season 1 Episode 1 Review: A Robust Courtroom Drama With Heart
Paul Dailly at . Updated at .
All Rise is not your typical CBS fare. 
Yes, it's a legal drama, but feels like a show ripped from the hands of ABC or USA Network. It deals with some heavy matters, but it maintains a lighthearted tone throughout. 
Let's get one thing out of the way: This is the first CBS procedural I've liked since Stalker. That's a long time!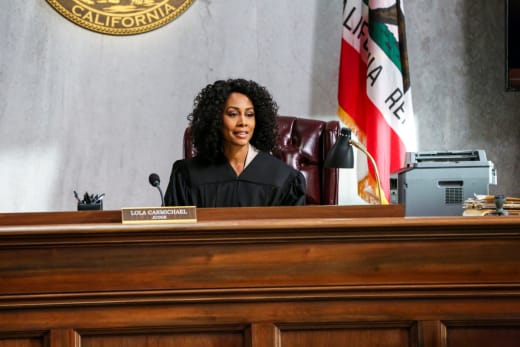 For a series premiere, All Rise Season 1 Episode 1 ticks all the boxes. It introduces the characters and conflicts very well, backed up with some solid acting, and witty dialogue. 
Even more promising is that there's just enough from the supporting players to confirm that the creative forces have crafted convincing plots to serve the entirety of the episodes.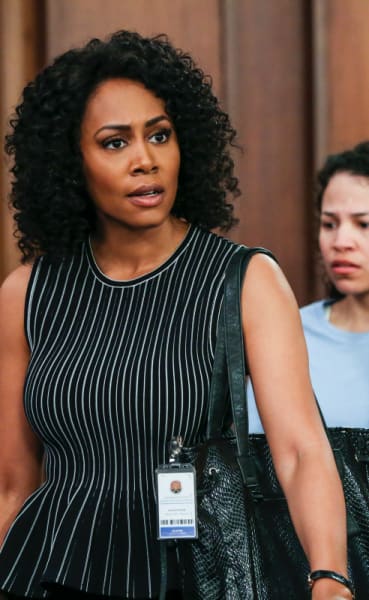 Simone Missick (Luke Cage) leads the cast here in a series that focuses on her becoming a judge who isn't a by the numbers type of person. 
It's refreshing. 
Related: Enjoy UNLIMITED access to thousands of Movies and TV shows with Amazon Prime Video. WATCH ANYWHERE. CANCEL ANYTIME!
The show perfectly introduces us to Lola -- a judge who has a moral compass. You see, many shows portray judges as these people who will be conscious of the media, and follow a line of questioning to support a specific narrative. 
Mark: Your honor? Your Honor? Lola? I know you're up here. Why does it always have to be the top floor?
Lola: Because I don't want anyone to find me.
Mark: I told you to be sphinx-like.
Lola: I can't talk about my case.
Mark: It's okay. Lots of other people are.
Lola: Thanks a lot.
Mark: The sphinx has survived for 4500 years by silently staring down the enemy and then asking the right questions.
Lola: She wasn't dealing with LAPD and... I can't talk about it. It's just that... up on that bench, in this thing, everything is different. And that detective, I need to make a difference, but I can't tell if this is the battle, or this is the war.
Mark: What can I do?
Lola: Visit me at traffic court in Palmdale.
Mark: Never gonna happen.

Although Lola's peers want her to rush through cases to get results and not make waves, that's not the approach Lola takes. There's something heartwarming about the way Lola refuses to follow orders. 
She's all about the facts, and making sure she is making the right ethical decisions. 
There are many instances in which she could have ended the focal case, but instead she followed her gut feeling to allow the justice system to do what it is supposed to go:
Send the real criminals down for their crimes. 
Related: Fall TV Preview: Best Bets for Weekly Television
The most intriguing part of All Rise is that it sets the groundwork for Lola to go up against her fellow judges because they want to get through as many cases as possible, regardless of who is the villain. 
It's eye-opening, for sure.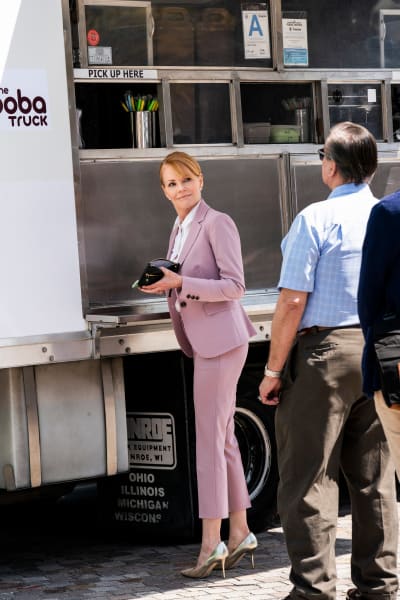 Lola's tenacity while dealing with the detective who fabricated evidence shone through. Even though she knew the detective made a mistake, she didn't want her to lose her job. 
Sherri: We have a name for you: judicial assistance. There's this little coven where we drink blood and stick pins in all your dolls. We call you the Lolacoaster.
Lola: Are you serious?
Sherri: Hell yeah. Can we go now?

The detective trying to use the gender card didn't exactly wash with Lola, but she probably understood that calling out a detective as a liar would immediately cast a dark cloud over her career. 
Related: Aron Eisenberg, Star Trek Actor, Dead at 50
It was the only thing I didn't agree with Lola on. The detective used her gender to try to get Lola to agree with what she was doing. There was no way that was going to happen. 
TV shows have a tired old trope in which the male detectives are the ones who are corrupt. In this instance, it was a female detective.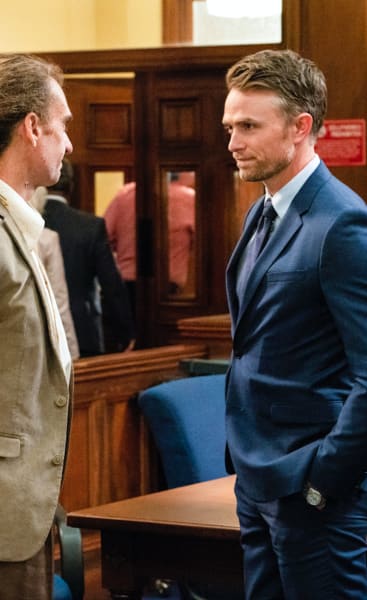 It's unclear whether her motives were genuinely to move up the ladder quicker, or if there's something else going on that we're not yet privy to. 
But for now, it's a great little mystery. The detective will likely be back in Lola's courtroom, but whether she will pull the same schtick again is another question. 
Related: Grey's Anatomy Bringing Back Key Character in Season 16
Wilson Bethel (Hart of Dixie) turns in a convincing role as Mark, the man who had been Lola's friend since several years before. 
While there's no indication of how long they've been friends, it's obvious it's been for quite a while. They have a certain rapport with each other that only friends who have known each other for years have. 
Another positive is that they strike me as very close friends, effectively eliminating the chance of relationship drama. 
As long as they keep things platonic, then I'm all in on this show. Some shows rely too often on who the characters are sleeping with, to the point that it becomes tiring. 
Sherri: Your honor?
Lola: This is a big moment for me. I just want to be present for it.
All Rise Season 1 Episode 1 worked best when these two characters were on the screen hurling witty comments at one another. 
Away from the workplace, it's clear Mark is dealing with some things, but he manages to put on a brave face in the courtroom.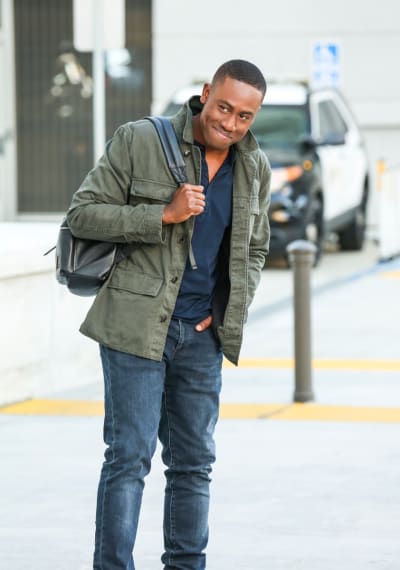 Him punching his father certainly makes it seem like there's a lot of bad blood between them and that's one of the more exciting storylines that should be addressed as All Rise Season 1 progresses. 
Even Marg Helgenberger's Lisa is an exciting character. I can't be the only one who couldn't watch Helgenberger on-screen following her bizarre role on Under the Dome, but after the premiere, that role is a distant memory. 
Related: Emmys 2019: All the Winners
Aside from the two leads, the other standout was Jessica Camacho. She was probably the only saving grace of Netflix's Another Life earlier this year. 
Her character, Emily, has her own stuff going on away from the courtroom, but she won't let that cloud her judgment. There are many similarities between Emily and Lola in that they both want to fight for what is right.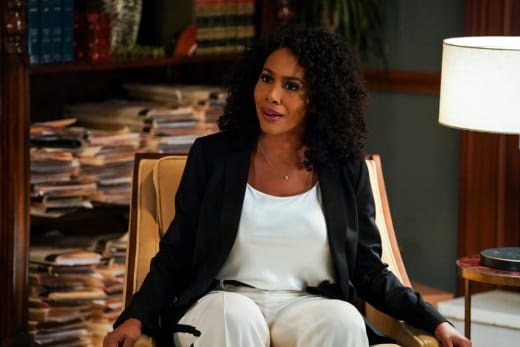 I wasn't as impressed with Luke. He was integral in shaping the outcome of the case, but he and Emily seem poised to strike up a relationship. 
I'm not entirely against it. There was genuine chemistry between them, but I've been burned too many times by shows that rely on the characters getting between the sheets to advance the story. 
However, All Rise delivers a compelling courtroom drama that surprised me throughout, so it's possible that the relationships could be handled in a way not yet seen in these type of shows. 
Time will tell, but for now, I'm all in.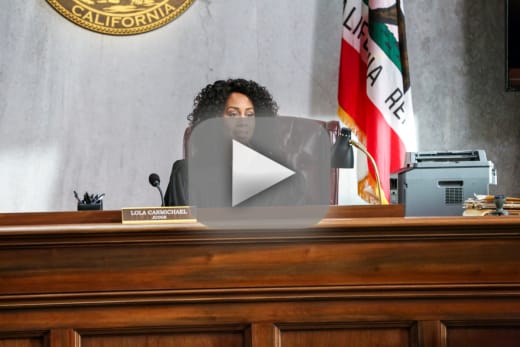 What are your thoughts on All Rise?
Does it seem like a good fit for CBS?
Hit the comments below. 
All Rise airs Mondays at 9/8c on CBS. 
Paul Dailly is the Associate Editor for TV Fanatic. Follow him on Twitter.