Ashley Scott to Reprise Birds of Prey Role on Crisis On Infinite Earths
Paul Dailly at .
Crisis On Infinite Earths is going to be a nostalgic affair. 
Another new name has been added to the cast of the 2019 Arrowverse crossover, and this one is quite the surprise. 
TV Line is reporting that Ashley Scott will reprise her Huntress role from the one-and-done Birds of Prey during the five-part event. 
Scott played the Helena Kyle on that series, and viewers will find out what became of the character following the conclusion of the series in 2003. 
Birds of Prey was saddled with low ratings from the get-go, meaning that it did not survive beyond the initial 13 episodes ordered. 
The series also starred Dina Meyer as Batgirl and Rachel Skarsten as Black Canary. 
This will not be the first time the Huntress has appeared in the Arrowverse. That honor goes to Jessica De Gouw, who recurred on Arrow's first two seasons. 
Related: Smallville's Tom Welling to Reprise Superman Role
It remains to be seen whether Scott's iteration of the character will have any relation to the one we've already met in this universe. 
This year's Crisis On Infinite Earths crossover is going to be the biggest one yet.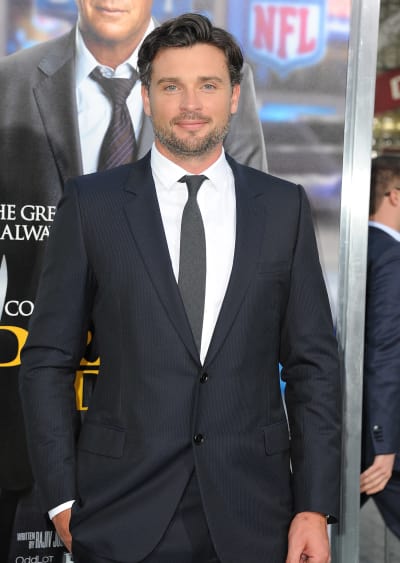 Over the last week alone, Smallville's Tom Welling and Erica Durance have been added to the cast as Clark Kent and Lois Lane. 
We already know that the crossover will be giving us insight into what became of the characters following Smallville's 2011 series finale. 
Related: Erica Durance Returns for Crisis on Infinite Earths
While many fans wanted Michael Rosenbaum to return as Lex Luthor after months of rumors, it emerged this week that Rosenbaumdeclined the offer to return, and rightfully so. 
"WB called my agents Friday afternoon when I was in Florida visiting my grandfather in a nursing home. Their offer: No script. No idea what I'm doing. No idea when I'm shooting," he said earlier this week.
"Basically no money. And the real kick in the ass: 'We have to know now.' My simple answer was 'Pass.' I think you can understand why. I hope this answers all of your questions."
Crisis On Infinite Earths launches Sunday, December 8 as an episode of Supergirl. It continues with Batwoman on Monday, and then as part of The Flash on the Tuesday.
The crossover then goes on hiatus until January 14. 
What are your thoughts on this latest casting info?
Are you intrigued?
Hit the comments below. 
Paul Dailly is the Associate Editor for TV Fanatic. Follow him on Twitter.