Tis the season. For change!
NBC is changing almost everything on their midseason schedule that got released today.
Find out what's remaining intact and what you can look forward to in January on NBC.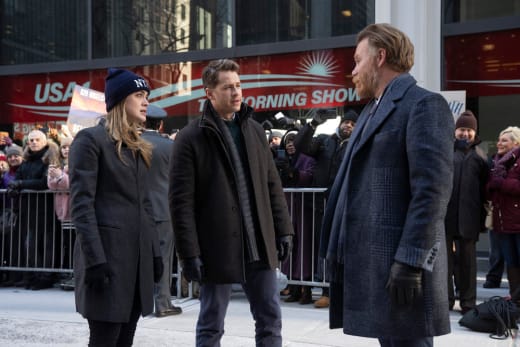 You probably feel you've waited long enough to see what's coming on Manifest, and it's first up on the NBC roster this January taking over the Monday at 10 time slot beginning January 6.
Bluff City Law failed to pull in a demo or total viewer tally close to Manifest, but will the high-concept drama be able to turn in solid returns with Season 2?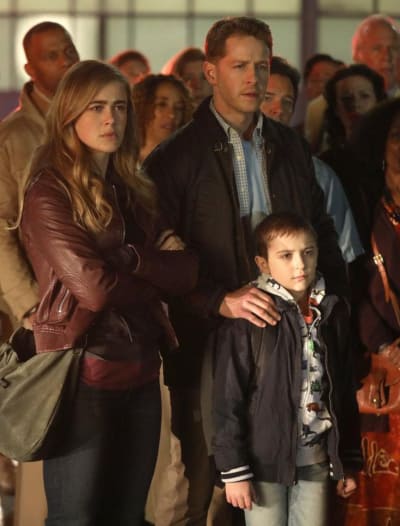 Ellen's Game of Games gets a two-hour premiere the following night leading into a sneak peek of Zoey's Extraordinary Playlist starring Jane Levy and Lauren Graham.
NBC shared with The Hollywood Reporter that they hope the buzzworthy series gets time to experience some word of mouth before its official premiere on Sunday, February 16 at 9/8c.
Related: Will Manifest Fly Again for Season 2?
On Friday, January 10, Lincoln Rhyme: Hunt for the Bone Collector based on the novels by Jeffrey Deaver and the earlier Bone Collector movie starring Denzel Washington and Angelina Jolie will take over for The Blacklist while it goes on hiatus for ten weeks.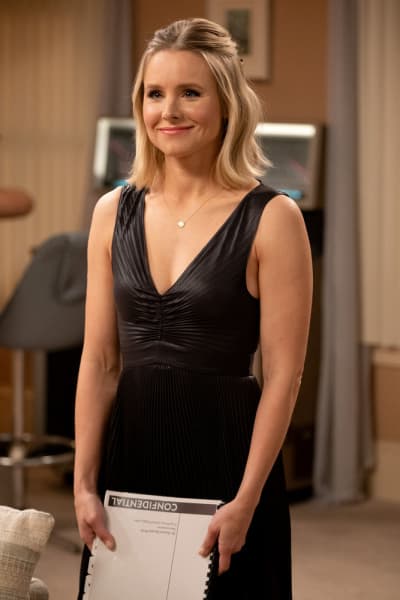 The Good Place airs its 90-minute finale on Thursday, January 30 at 8:30 ET with special host Seth Meyers, and Brooklyn Nine-Nine returns on Thursday, February 8 at 8/7c with a one-hour premiere.
Saying goodbye to The Good Place will be tough, but at least it is going out on its own terms and will get the chance to wrap up the story it wanted to tell. 
Fran Drescher's new comedy, Indebted, premieres later that night at 9:30 after Will & Grace in its new time slot.
Good Girls premieres on February 16 at 10/9c after the Zoey's Extraordinary Playlist time slot premiere. NBC is hoping to get women back to television on Sundays with their new programming.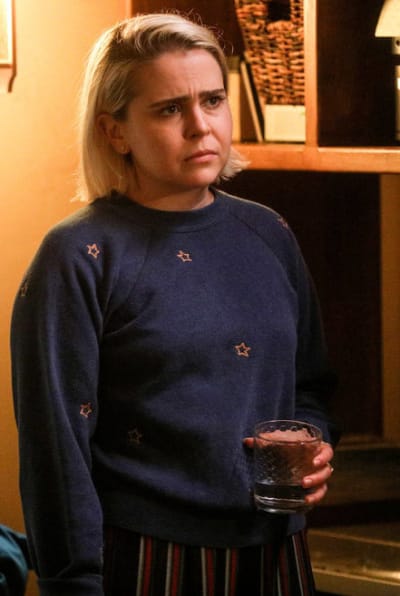 Good Girls Season 3 will be the show's largest to date, coming in at 16 episodes. This is thanks to a lucrative Netflix deal which is helping to offset the cost of the drama. 
Related: The Good Place: Coming to an End!
And finally, Council of Dads will be taking over for This Is Us begining on Tuesdays in March, but the date is unknown as of now.
That means outside of Saturdays, which we don't cover, only OneChicago Wednesdays remains intact. Crazy, right?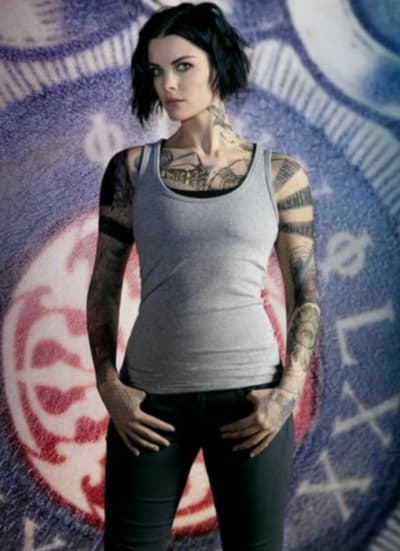 Blindspot, which was renewed for a fifth and final season has been banished to Summer. Viewers are in for a long wait to get the much-needed answers they've been craving since the show debuted. 
Will an uniterupted summer run work? Probably. Fans like when shows run with no breaks, so there's that. 
Get the full details of the schedule below.
Monday, Jan. 6
8 p.m.: America's Got Talent: The Champions
10 p.m.: Manifest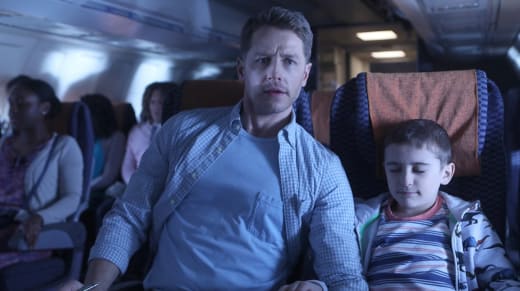 Tuesday, Jan. 7
8 p.m.: Ellen's Game of Games
10 p.m.: Zoey's Extraordinary Playlist (preview)
Friday, Jan. 10
8 p.m.: Lincoln Rhyme: Hunt for the Bone Collector
Thursday, Jan. 30
8:30 p.m.: The Good Place (series finale)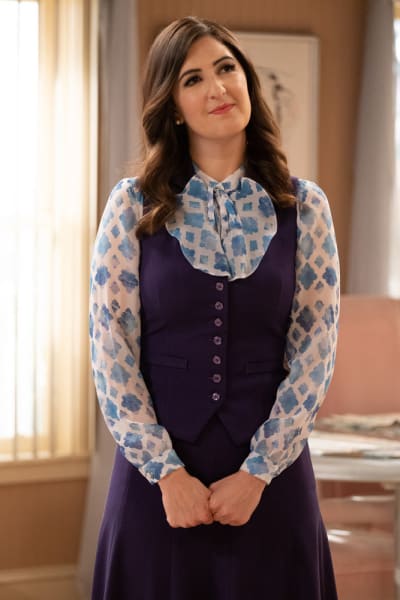 Thursday, Feb. 6
8 p.m.: Brooklyn Nine-Nine (one hour)
9 p.m.: Will & Grace (new time)
9:30 p.m.: Indebted
Thursday, Feb. 13
8:30 p.m.: Brooklyn Nine-Nine (time period premiere)
Sunday, Feb. 16
9 p.m.: Zoey's Extraordinary Playlist (time period premiere)
10 p.m.: Good Girls
Monday, Feb. 24
8 p.m.: The Voice
March (dates TBD)
9 p.m. Tuesdays: Council of Dads
8 p.m. Sundays: Little Big Shots
What will you be watching on NBC this coming spring? Are you looking forward to any of the new shows?
Hit the comments and share your thoughts.
---------------------------------------------
Editor's Note: Our system got updated! Now, you'll be able to scroll through many articles at once. That required a bit of a change to the comments, though, and now you have to click the blue "comments" bar at the bottom of an article to access them. 
There are also two segments to comments now. You can either comment using Facebook or Disqus. Either way, you can SEE both types of comments. We hope that will be more inclusive of our community at large and that the conversations will grow as a result.