Lost in Space Season 2 Trailer: More Danger for the Robinson Family
Paul Dailly at .
Netflix has a holiday treat in the form of Lost in Space Season 2. 
The streamer previously announced the show would be back December 24, and now we have the full-length trailer. 
Lost in Space focuses on the aftermath of an impact event that threatens the survival of humanity, with the Robinson family being selected for the 24th mission of the Resolute (24th Colonist Group), a spacecraft carrying selected families to colonize the Alpha Centauri star system.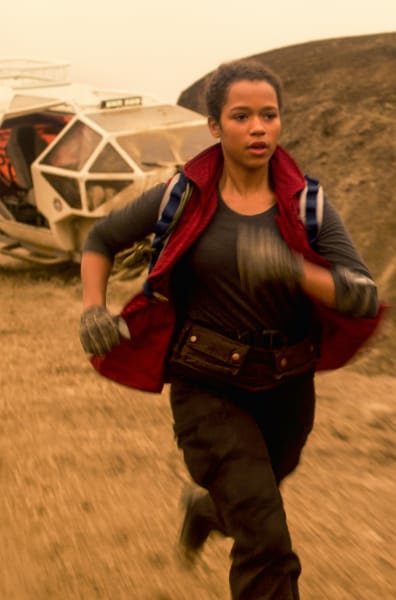 However, an alien robot breaches the Resolute's hull, meaning that many people are sent to a nearby habitable planet, where they must find a way to return home, while simultaneously dealing with their own personal issues. 
"There's more danger — and adventure — ahead for the Robinson family! With the Jupiter 2 stranded on a mysterious ocean planet without their beloved Robot, the Robinsons must work together, alongside the mischievous and manipulative Dr. Smith and the always charming Don West, to make it back to the Resolute and reunite with the other colonists," reads the official logline for Season 2. 
"But they quickly find all is not as it seems. A series of incredible new threats and unexpected discoveries emerge as they look for the key to finding Robot and safe passage to Alpha Centauri."
"They will stop at nothing to keep their family safe... survival is a Robinson specialty after all."
"I'm making a record of this," young Will Robinson says to the camera in the trailer, "because it seems we're the first humans to try and turn a spaceship into a sailboat."
Lost in Space stars Molly Parker, Toby Stephens, Maxwell Jenkins, Taylor Russell, Mina Sundwall, Ignacio Serricchio, Parker Posey, and Brian Steel.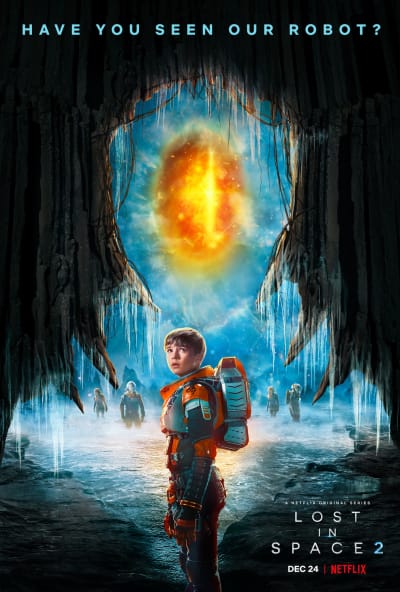 Writer and showrunner Zack Estrin executive produces the Legendary Television drama alongside Kevin Burns, Jon Jashni, Matt Sazama and Burk Sharpless.
Filmed in Canada and Iceland, Lost in Space is one of the most visually stunning series around, and based off the Season 2 trailer, that looks to be continuing into the second season. 
Have a look at the full trailer below. 
Lost in Space is one of many shows coming to Netflix this December. 
V Wars, starring Ian Somerhalder and Adrian Holmes, launched today. The streamer also has its highly anticipated adaptation of The Witcher coming on December 20. 
Netflix is giving us a lot to watch this Christmas!
Paul Dailly is the Associate Editor for TV Fanatic. Follow him on Twitter.