Fanatic Feed: The Great Season 3 Trailer, Queer Eye Future Confirmed, & More!
Paul Dailly at .
Here is a wrap-up of all the news you need to know from Wednesday, April 12, 2023.
Hulu has unveiled an extended trailer for The Great Season 3.
The Nicholas Hoult and Elle Fanning-led drama returns with all ten episodes on Friday, May 12.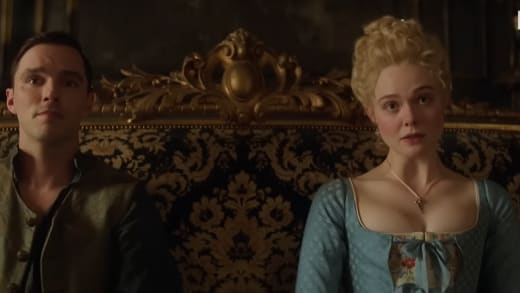 On The Great Season 3, Catherine (Elle Fanning) and Peter (Nicholas Hoult) attempt to make their marriage work after some seemingly insurmountable problems.
Peter witnessed his own attempted murder at Catherine's hands and she also imprisoned all of his friends.
On top of this, Peter is at a loose end playing First Husband to Catherine's reign, so he busies himself with fathering, hunting and salty culinary ventures.
But they're not enough to keep him contented as visions of his late father (played by Jason Isaacs), get in his head about his failures as Peter the Great's son.
Catherine the Great starts making a name for herself beyond her borders and, inspired by a visit from the US ambassador, sets up a conference where peasants, nobles, and merchants can all give their input on developing a new Russia.
She learns that even the best political leaders sometimes need to make compromises in order to progress.
Meanwhile, Disney+ has dropped the trailer for its new original movie Crater, which is set to premiere May 12.
Crater is the story of Caleb Channing (Russell-Bailey), who was raised on a lunar mining colony and is about to be permanently relocated to an idyllic faraway planet following the death of his father (Mescudi).
But before leaving, to fulfill his dad's last wish, he and his three best friends, Dylan (Barratt), Borney (Hong) and Marcus (Boyce), and a new arrival from Earth, Addison (Grace), hijack a rover for one final adventure on a journey to explore a mysterious crater.
Check out the trailer below and scroll down for more news.
Netflix has finally confirmed Queer Eye Season 7, and it's coming soon!
Seven new episodes of the hit reality series are set to premiere on May 12, 2023.
"From beignets to ben-yas! The Emmy(R) Award-winning Queer Eye is back for a seventh season," the description teases.
"Grab your beads and let the good times roll as The Fab Five bring some sparkle and sass to New Orleans and transform the lives of residents who are in need of a fresh start."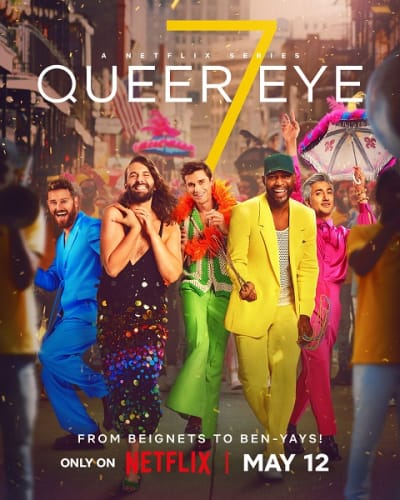 What are your thoughts on these announcements?
Are you excited about any of them?
Hit the comments.
Paul Dailly is the Associate Editor for TV Fanatic. Follow him on Twitter.