Physical Exclusive Clip: Sheila and Danny Reminisce About the Past, but do They Have a Future?
Paul Dailly at .
As Physical winds down, it looks like Sheila (Rose Byrne) and Danny's (Rory Scovel) relationship will come back into focus, whether they like it or not.
TV Fanatic scored an exclusive first look at the penultimate episode of the Apple TV+ comedy, and you can cut the tension with a knife.
The video starts promising enough with the pair talking about their happier times until Danny has the gall to tell Sheila how she felt back then.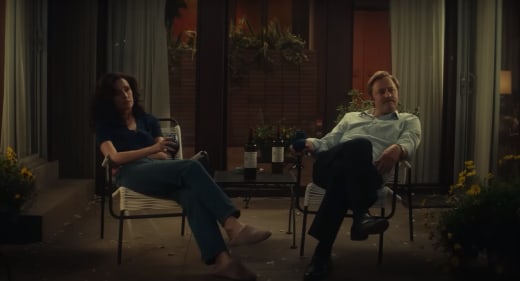 Sheila rightfully points out that she's been bottling up her feelings her whole life and isn't ready to go back to that.
With a matter of words, it seems Danny's hopes for a reunion are dashed, and that's reiterated when Sheila walks off, telling him that they're, indeed, done.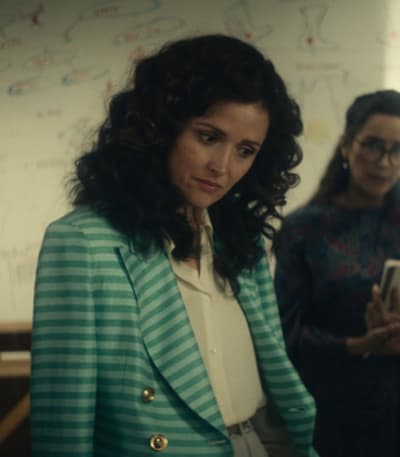 It's an emotional clip that shows the distance between the pair because their relationship was never on that strong of a footing throughout the series.
It is always interesting reminiscing about the past, but more often than not, there's a reason for your current place in life.
Settling for a relationship with little connection would be a big step backward for Sheila, so it's welcome news that she told it to Danny straight.
Check out the TV clip below.
"Set in the idyllic but fragile beach paradise of 1980s San Diego, Physical follows Sheila Rubin (Byrne) as she transforms from quietly tortured housewife to dominant fitness entrepreneur," the logline for the final season teases.
"In her journey, Sheila battled her way out of an unsatisfying marriage to Danny, fostered a dangerous relationship with real-estate mogul John Breem, and confronted the dark voices within her own mind that have shamed and suppressed her for so long," Apple TV+ says of the show.
"With the help of her loyal friend — and now business partner — Greta, Sheila has found confidence and inner-strength though her work as a teacher and entrepreneur with Body by Sheila."
"In the third and concluding season of the series, Sheila finds her status challenged by rising celebrity exercise goddess Kelly Kilmartin, who becomes not only a professional threat, but manages to get in her head."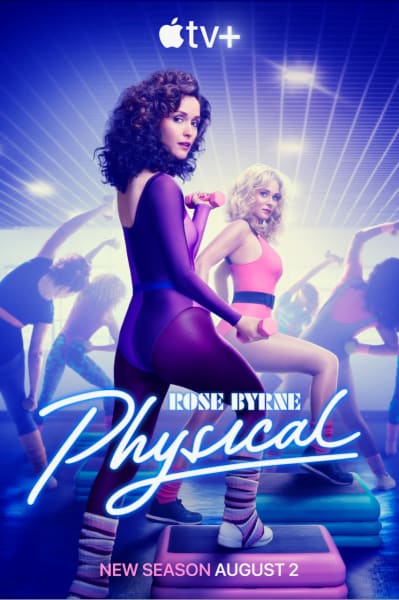 "Will Sheila prevail, or will Kelly's presence in her life undermine the hard-earned healing and stability that Sheila has fought so hard for?"
What are your thoughts on the clip?
Hit the comments below, and catch new episodes on Wednesdays, exclusively on Apple TV+.
Paul Dailly is the Associate Editor for TV Fanatic. Follow him on X.