Animal Kingdom: Emily Deschanel's Angela Has a Frosty Reunion with Smurf - WATCH
Paul Dailly at . Updated at .
Smurf does not want Angela anywhere near her family. 
TNT has dropped a sneak peek of Animal Kingdom Season 4 Episode 2, and it gives viewers a glimpse of Bones veteran, Emily Deschanel in her new TV role. 
The moment Smurf notices Angela is at the door, she lies that there's a package being delivered, and sets out to lay down the law.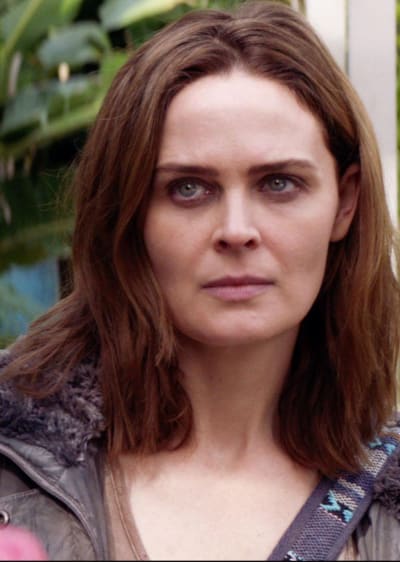 "Hey Smurf, it's good to see you," Deschanel's alter ego says upon laying eyes on Smurf. 
"What do you want?" says a cold Smurf. 
"Oh, I was just ... I was just wondering if Julie was around. I went by her old place, but they said she moved a long time ago," Angela responds. 
Related: Animal Kingdom Season 4 Episode 1 Review: Janine
"Julie is dead," Smurf fires back. 
Angela is stunned, or at least, that's what she's leading Smurf to believe. If you watch Animal Kingdom online, you know never to rule Ellen Barker's character out.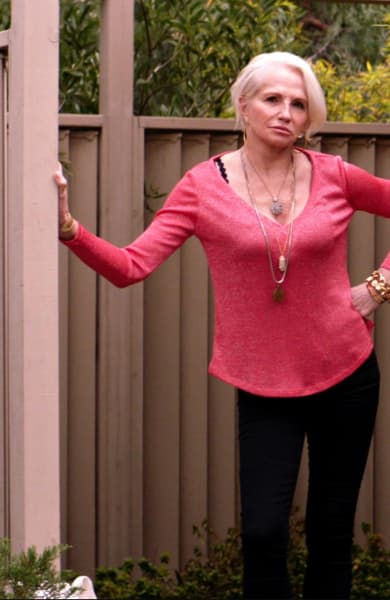 "You know how," Smurf says when Angela asks about how Julie died. 
But the conversation takes a dark turn, with Angela trying to find another Cody. 
Related: Animal Kingdom: Emily Deschanel Joins Season 4 Cast
In the end, Smurf dangles a $100 bill like a carrot, sending Angela on her merry way. 
There's no way this storyline ends there. Angela will probably find a way to dole out some revenge throughout Animal Kingdom Season 4, and we're here for every single minute of it. 
"J (Finn Cole) reconsiders his relationship with Smurf (Ellen Barkin) after he gets bad news about Morgan's death," reads the official logline for the episode.
"Frankie (Dichen Lachman) lures Craig (Ben Robson) with the promise of another big score. The arrival of an old family friend surprises Pope (Shawn Hatosy); and Deran (Jake Weary) questions if Adrian (Spencer Treat Clark) is really ready to accept him for who he is."
Watch the full clip below and hit the comments with your thoughts on it. 
Are you looking forward to Emily Deschanel being part of the cast?