The Swarm Exclusive Clip: The World's Deadliest Lobster?
Paul Dailly at .
If you thought the series premiere of The Swarm on The CW was shocking, then we're sure you'll be interested in the events of The Swarm Season 1 Episode 2.
TV Fanatic scored an exclusive first look at the episode, which promises to be another shocker.
In the clip, the workers of a high-class seafood restaurant come into contact with a lobster that may or may not signal the end of times.
We begin with the head chef being sprayed with residue as he tries to prepare it for the dinner time rush.
Another worker takes over, and things don't go to plan when she's also hit with some residue.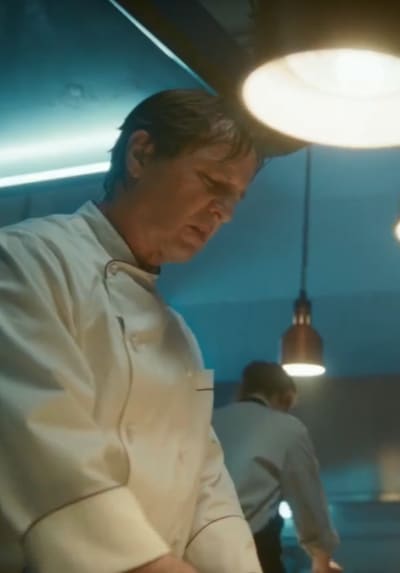 We then cut to the head chef, asking someone to take over for him as he needs to go outside for fresh air.
Unfortunately for him, the residue comes back to bite him in a big way when he falls over, hits his head, and dies.
It's a gruesome scene, but it certainly hints that we haven't seen nothing yet when it comes to this show.
Back at the restaurant, the woman who also got the residue on herself is starting to feel the effects of the Swarm.
If you want to find out what becomes of her, you will have to tune into The Swarm Season 1 Episode 2, airing Tuesday at 9 p.m.
Until then, check out the TV clip below.
We promise it's worth your while.
The Swarm depicts humankind's struggle against an unknown swarm intelligence that lives in the depths of the sea.
The impressive cast is led by Cécile de France, Alexander Karim, Leonie Benesch, and Joshua Odjick.
We still have seven episodes of the German drama remaining, and we can't wait to see how this plays out.
What are your thoughts on the clip?
Paul Dailly is the Associate Editor for TV Fanatic. Follow him on X.