Sometimes, a kiss just can't wait.
When two characters are in desperate need of locking lips, they won't let anything stop them, including the weather. The excitement of living in the soggy-yet-sexy moment leaves our palms sweaty, and our hearts pounding.
And, bonus for the viewers, there are some characters who look really good when they're wet.
Here are 17 romantic television kisses that were made steamier by the falling rain!
1. Aria and Ezra, Pretty Little Liars
2. Damon and Elena, The Vampire Diaries
3. Scott and Kira, Teen Wolf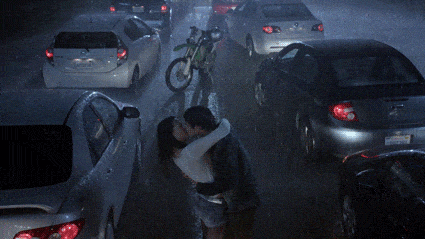 4. Emily and Daniel, Revenge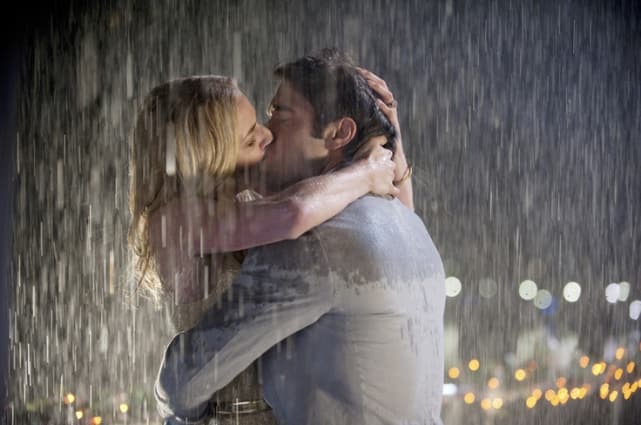 5. Jasmine and Crosby, Parenthood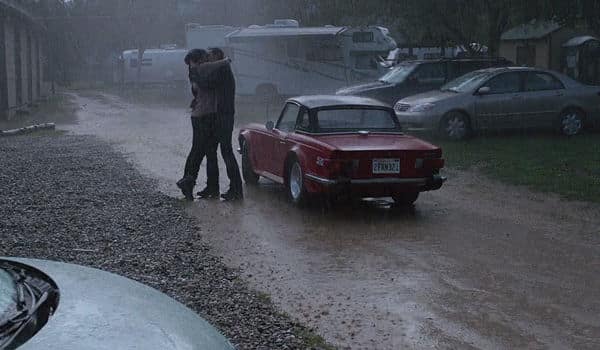 6. Summer and Seth, The O.C.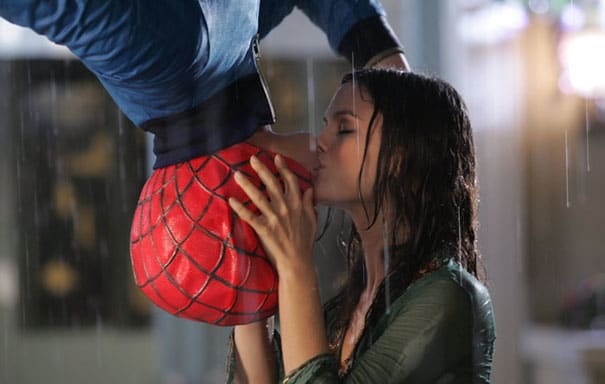 Wait! There's more Romantic TV Kisses in the Rain! Just click "Next" below:
Next