Gotham Photos from "Ghosts"

Lisa Babick at . Updated at .
Hurry up January 16!!!
Leave it to Gotham to leave us as excited as ever with their mid-season finale tease of Jerome. Yes, our favorite crazy carny is returning to Gotham. But, we already knew that after he presumably escaped from the bus at the end of last season.
So, what has Jerome been doing all this time? That's for Gotham to know and us to find out. There is very little information about what's going to happen on Gotham Season 3 Episode 12.
There are no pics of our favorite villain, but there are plenty of Jim and company.
Penguin is looking a little shocked at something. We wonder if Nygma told him he knows. Lee doesn't look too happy with Jim. Falcone seems relatively calm considering his son just got killed. And, Bullock is doing a lot of standing around.
So, what's in store for us with "Ghosts"? Check out the photos and see for yourselves! Let us know in the comments below what you think is going down in Gotham City!
Gotham returns on Monday, January 16 at 8/7c on FOX. If you need to catch up, you can watch Gotham online right here via TV Fanatic. Be sure to check back here for our full review after the episode airs!
1. Shocked - Gotham Season 3 Episode 12
2. The Time is Now - Gotham Season 3 Episode 12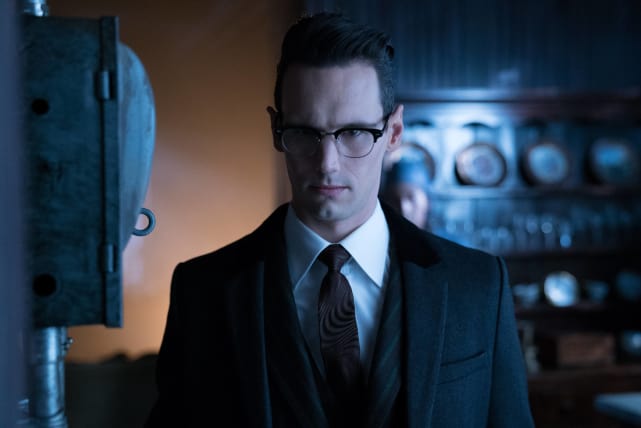 3. Hanging Around - Gotham Season 3 Episode 12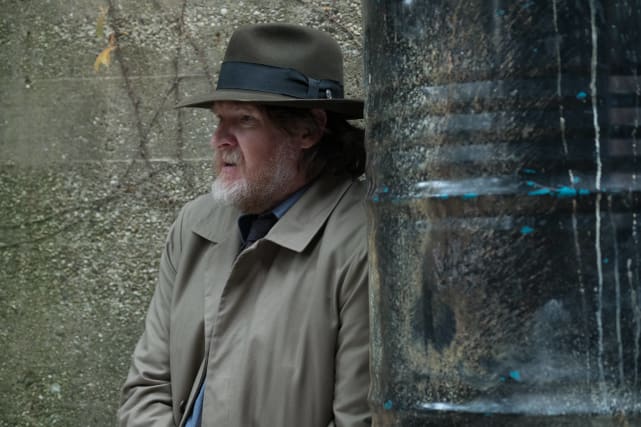 4. Looney Tunes - Gotham Season 3 Episode 12
5. Captain Bullock? - Gotham Season 3 Episode 12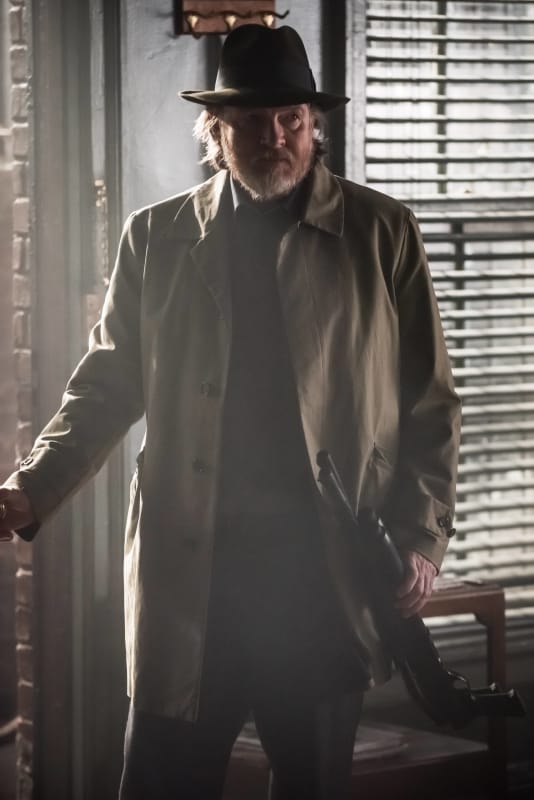 6. No Rest - Gotham Season 3 Episode 12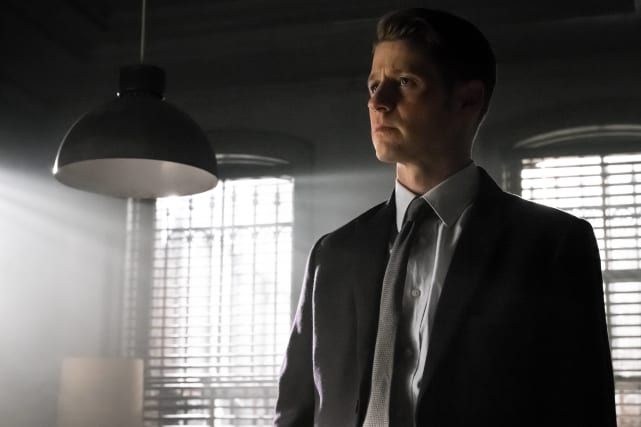 7. A Closer Look - Gotham Season 3 Episode 12
8. Don't Look Back - Gotham Season 3 Episode 12
9. Facing Dad - Gotham Season 3 Episode 12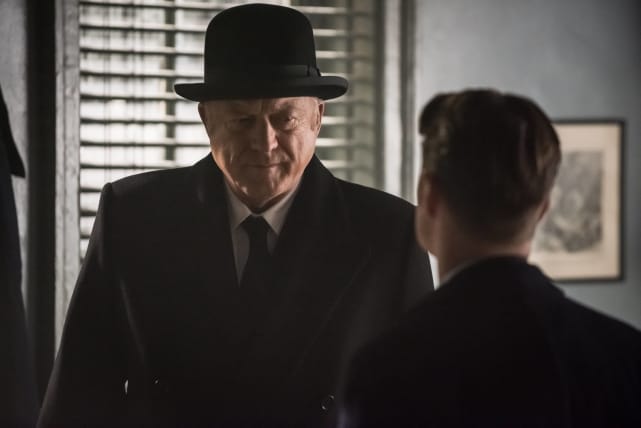 10. The New Guy - Gotham Season 3 Episode 12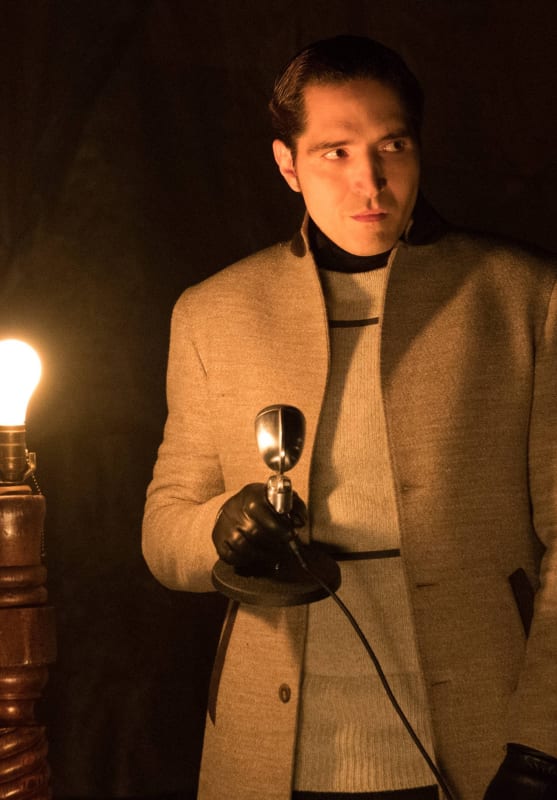 11. At the House - Gotham Season 3 Episode 12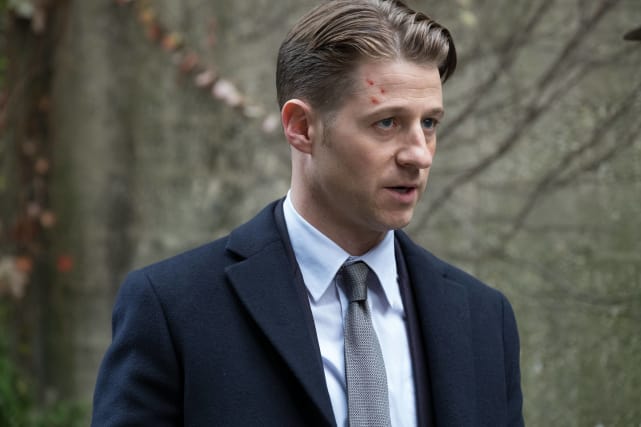 12. Hatred - Gotham Season 3 Episode 12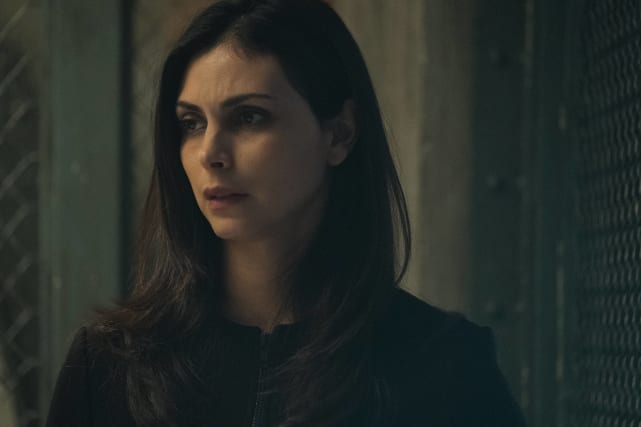 Wait! There's more! Just click "Next" below:
Next