That's right, this week Killjoys gives us Nuns with Guns!
You might have guessed from the title "Vessel," that one of the surrogates is carrying some pretty precious cargo. However, how will the baby's return to Qresh prevent a war as Delle Seyah mentions in the promo?
Also, why are the nuns and surrogates hiding out in the badlands? Who exactly wants to see this baby eliminated? Is it the Leithians, or the Qreshi themselves? We're about to get a nasty lesson in Qreshi politics, plus some ass kickin' in the badlands.
Check out a few photos from Killjoys Season 1 Episode 4. Tune in Friday, July 10 to see if all the surrogates survive this ordeal.
1. D'avin Takes Lead - Killjoys Season 1 Episode 4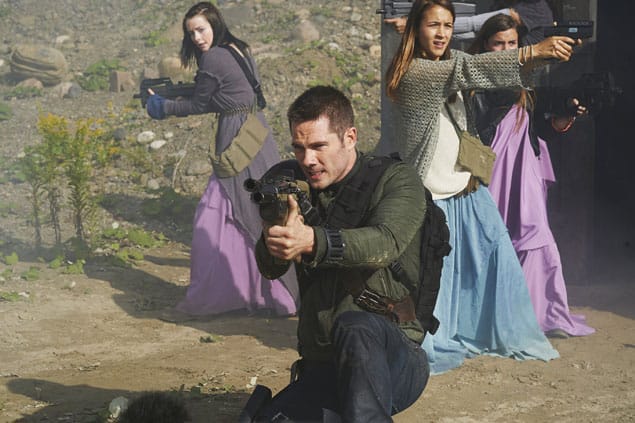 2. Killjoys Take A Joy Ride - Killjoys Season 1 Episode 4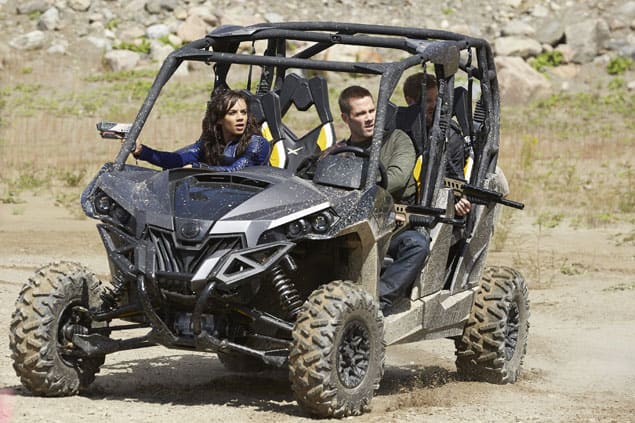 3. Dutch and Johnny Enter - Killjoys Season 1 Episode 4
4. D'avin's Softer Side - Killjoys Season 1 Episode 4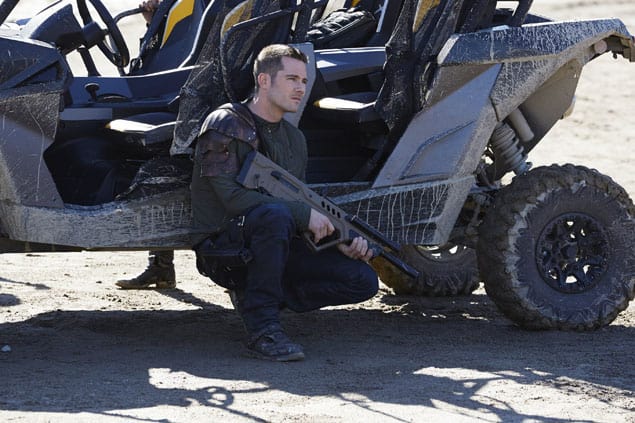 5. Dutch Makes A Bold Move - Killjoys Season 1 Episode 4
Wait! There's more! Just click "Next" below:
Next