Empire Photos from "Play On"

Lee Jutton at . Updated at .
On Empire Season 3 Episode 10, our favorite feuding family returned from winter break with a bang. Actually, quite a few bangs.
At first, it looked like we were doomed to more of the same old, same old when it comes to Cookie, Lucious and company.
But, then Lucious did the double whammy when he allied himself with Angelo's mayoral rival and appointed Anika as head of A&R at Empire, and Cookie retaliated by smashing up every symbol of his success she could find.
Naturally, her rage turned into passion, and the two exes nearly ended up back in the sack again until Cookie put a stop to it all.
What will be the fallout of Cookie's actions? Will she confess her momentary indiscretion to Angelo? Will Lucious spill the beans, or will he keep quiet and hold it all over Cookie's head as leverage?
Meanwhile, Jamal has gotten out of rehab and back into the studio with new collaborator Tory Ash. But it remains to be seen whether Jamal is ready to get back in the spotlight, and whether Tory is prepared to join him.
For a glimpse of what's to come, check out these photos from Empire Season 3 Episode 11, airing Wednesday, March 29 at 9/8c on Fox.
And remember, you can always get caught up by watching Empire online via TV Fanatic.
1. Tory takes the stage - Empire Season 3 Episode 11
2. Cookie and Angelo, together again - Empire Season 3 Episode 11
3. Takeem keep plotting - Empire Season 3 Episode 11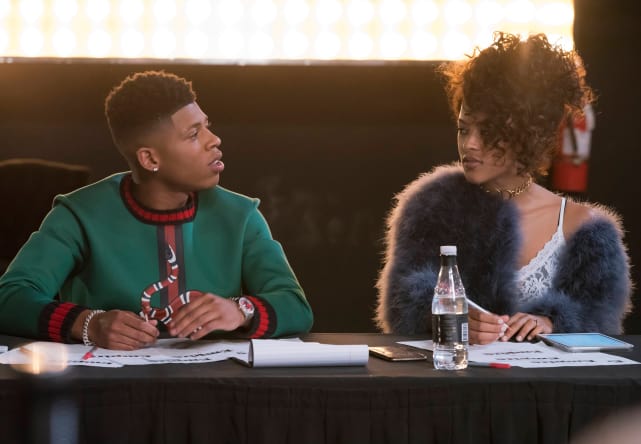 4. Becky is gonna bring it - Empire Season 3 Episode 11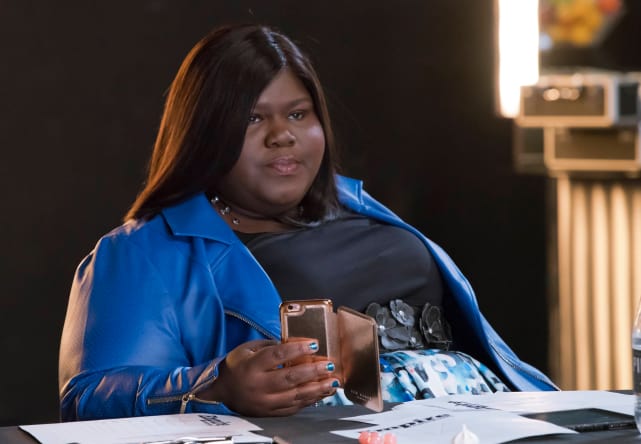 5. Like grandmother, like grandson? - Empire Season 3 Episode 11
6. Time to get back to work - Empire Season 3 Episode 11
7. Lyon turned leopard - Empire Season 3 Episode 11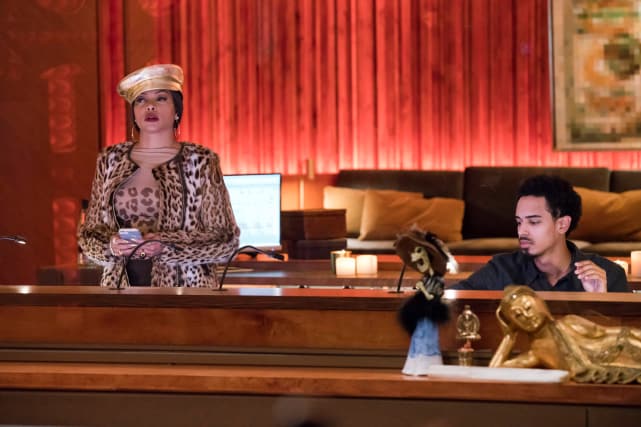 8. Three Lyons and a songbird walk into a studio... - Empire Season 3 Episode 11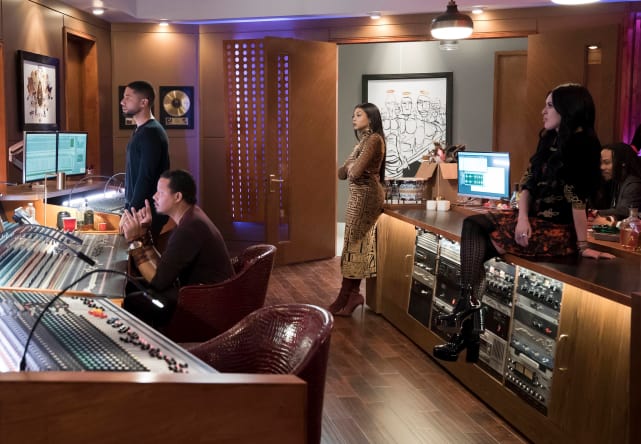 9. I wouldn't want any of that side-eye - Empire Season 3 Episode 11
10. Tory takes it all in - Empire Season 3 Episode 11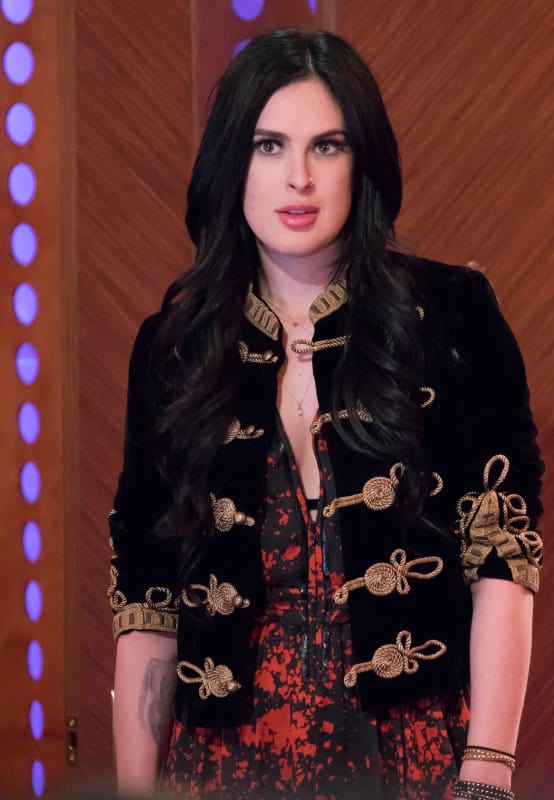 11. Someone's looking devious... - Empire Season 3 Episode 11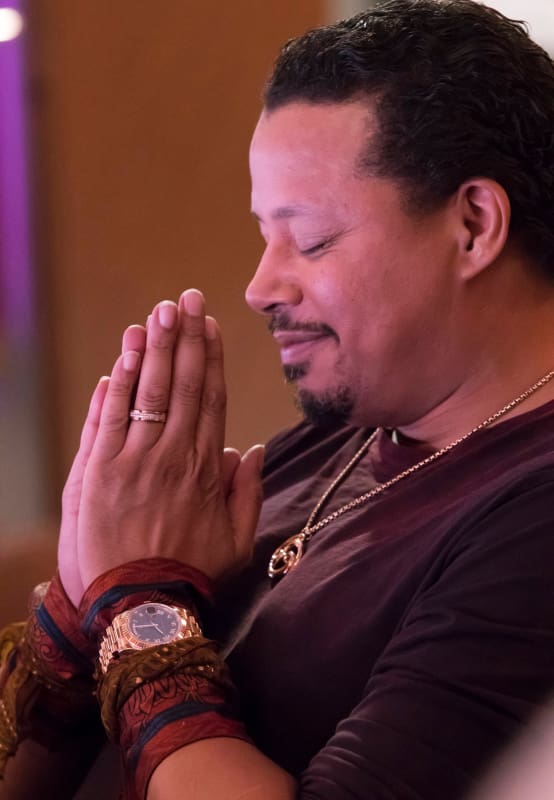 12. Another fashion win for Cookie - Empire Season 3 Episode 11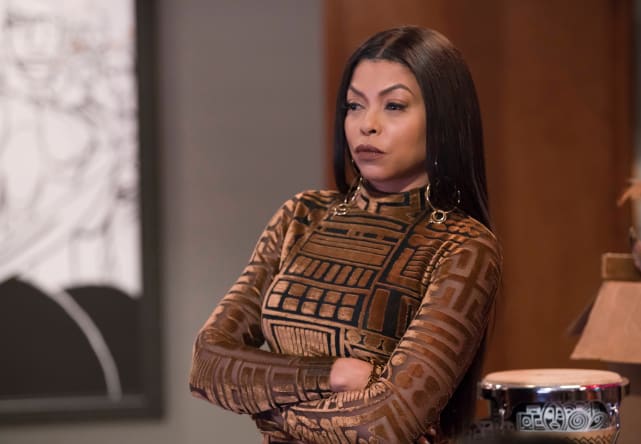 13. Nessa and Veronica: a new musical power duo? - Empire Season 3 Episode 11
14. Three is definitely not company for Cookie, Lucious and Angelo - Empire Season 3 Episode 11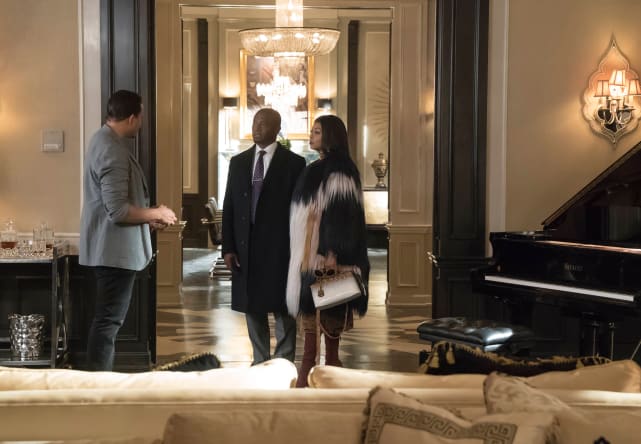 15. What's happening with Tory? - Empire Season 3 Episode 11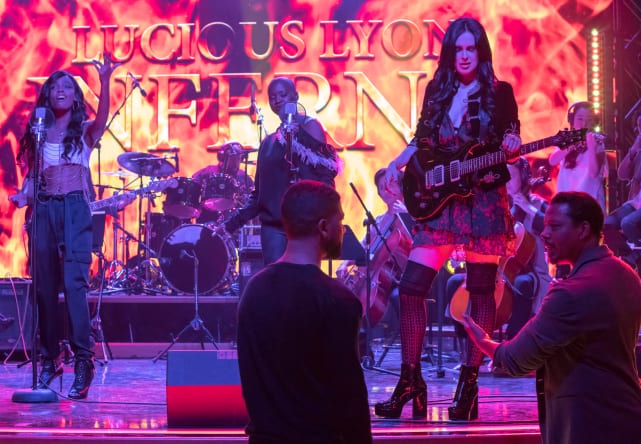 Wait! There's more! Just click "Next" below:
Next