The Vampire Diaries Photos: Season 8 Episode 8
Miranda Wicker at . Updated at .
A humanity-free Stefan and a barely hanging on Damon are just the energy we need when The Vampire Diaries Season 8 Episode 8 airs. And that's exactly what we're going to get.
When last we saw Stefan Salvatore he was on his way to deliver up souls to Cade in exchange for his eventual freedom. Damon, of course, was driving their muscle car to Hell.
The brothers are making a stop in anger management classes in "We Have History Together," directed by none other than Ian Somerhalder. If there's one place they're bound to find some twisted people, it's probably there.
Meanwhile, Sybil forces Caroline into a little bit of servitude. It seems there's a mystical object Sybil needs in order to protect herself and she wants Caroline to find it.
But what's that got to do with a classroom full of high school students? (What doesn't it have to do is probably the better question.)
We'll find out soon.
1. Hot for Teacher - The Vampire Diaries Season 8 Episode 8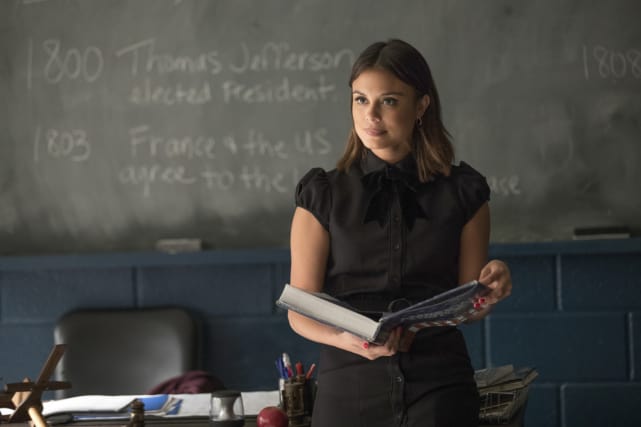 2. Career Day - The Vampire Diaries Season 8 Episode 8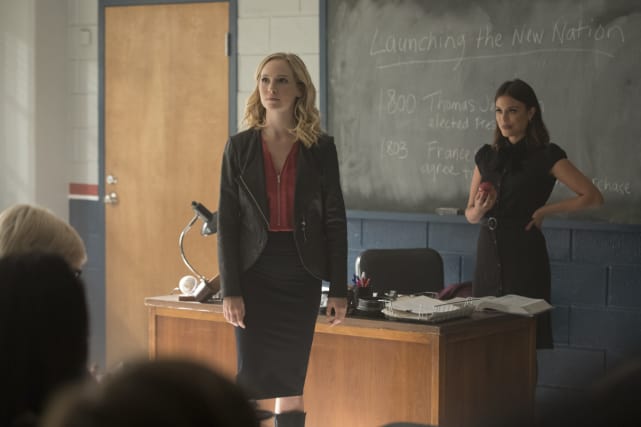 3. Caroline on the Case - The Vampire Diaries Season 8 Episode 8
4. Salvatore Scheming - The Vampire Diaries Season 8 Episode 8
5. Target Acquired - The Vampire Diaries Season 8 Episode 8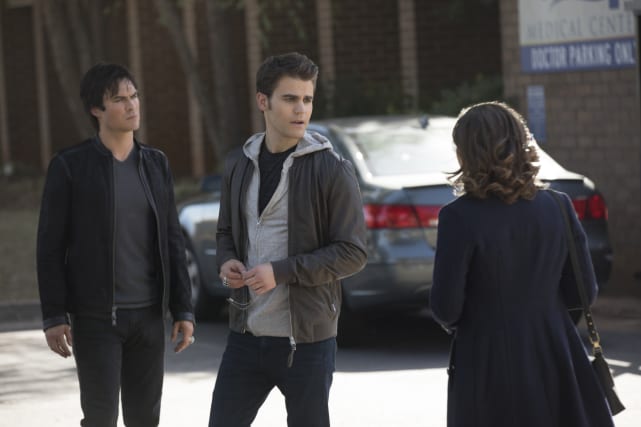 6. Someone Is In Trouble - The Vampire Diaries Season 8 Episode 8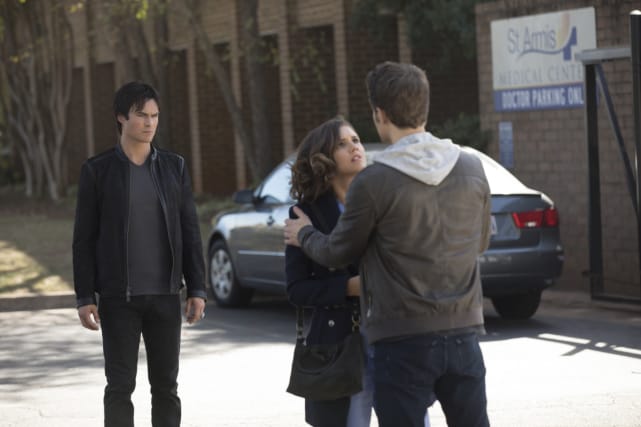 7. Emergency - The Vampire Diaries Season 8 Episode 8
8. Damon's Down - The Vampire Diaries Season 8 Episode 8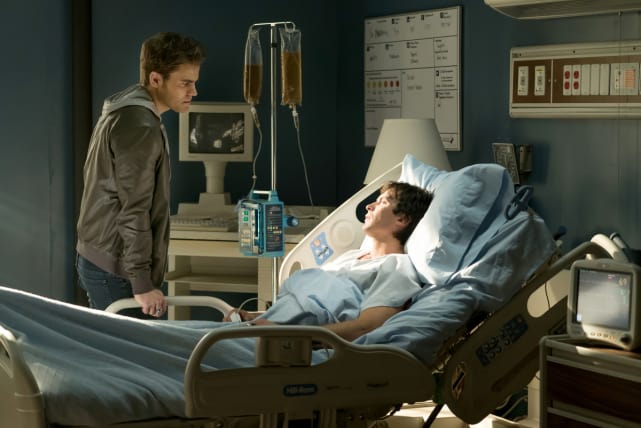 Wait! There's more! Just click "Next" below:
Next