Just when you think things are starting to wind down, the shows that are left really capture our hearts with dialogue.
Some of the most popular quotes of the season came out of this week, and we've included them right here.
See if you know which ones we're talking about, and be sure to share with your friends.
1. Gilmore Girls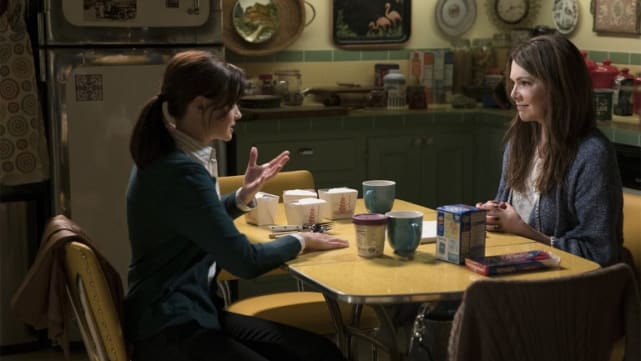 Rory: Mom?
Lorelai: Yeah?
Rory: I'm pregnant.
2. Gotham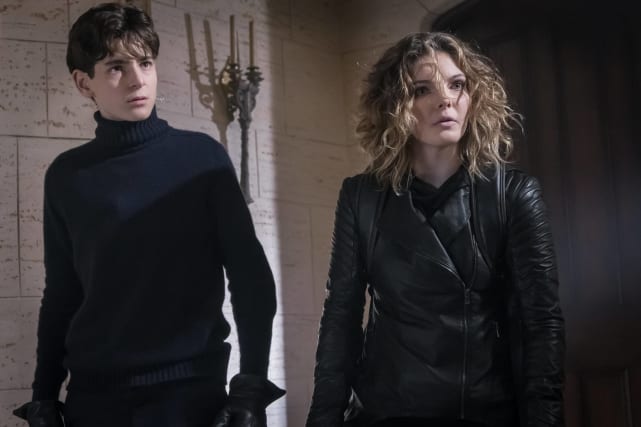 Poor, blind baby. It's always hardest to see what's right under our noses.

Barbara
3. Timeless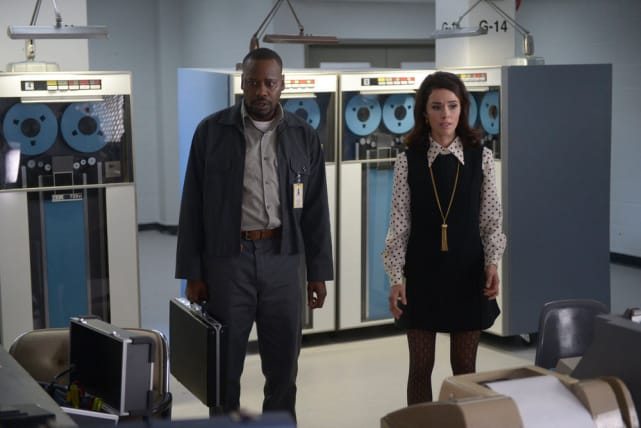 My name is not doll or sweetheart or anything else that sounds like a baby. The women here have actual names. I'm sure you can learn their names. It's not that hard, kind of like making coffee for yourself. You're a rocket scientist. Figure it out.

Lucy
4. The Affair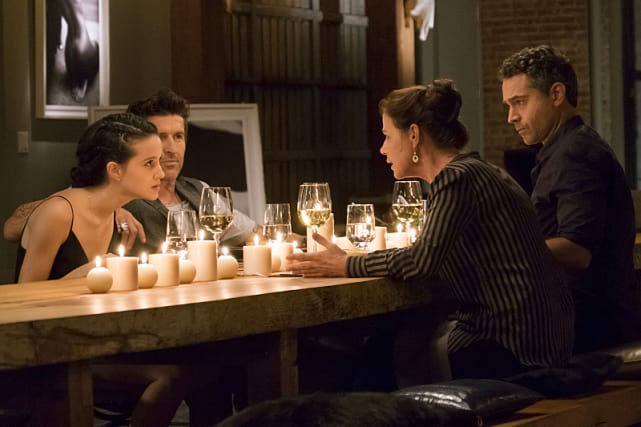 Honestly, you'd have to bring your own waterboard to fuck them up more than my father.

Whitney
5. Once Upon a Time
Rumple: Why did you abandon me?
Black Fairy: Funny that the Dark One should ask such a thing. Sometimes you have to choose power over love.
6. Westworld
And Bernard. If you go looking for the truth, get the whole thing. It's like a good fuck. Half is worse than none at all.

Maeve
7. Quantico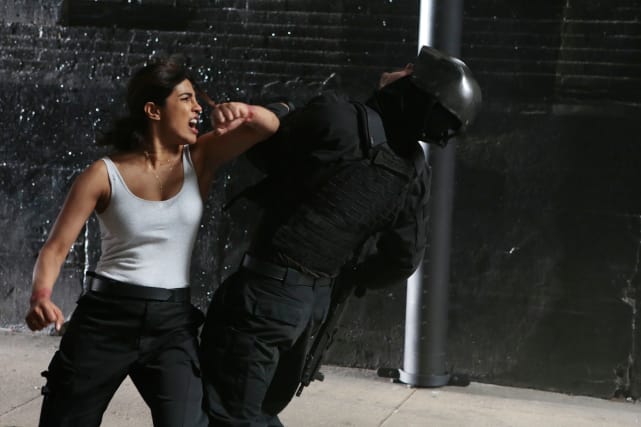 Multiple tours in Afghanistan, harrowing years at the FBI, and yet, you still fear conflict when it comes to Alex.

Nimah
8. Secrets and Lies
Most people, even some cops, they think that prostitution is a victimless crime. They should have been at our last arrest.

Felicia
9. NCIS: LA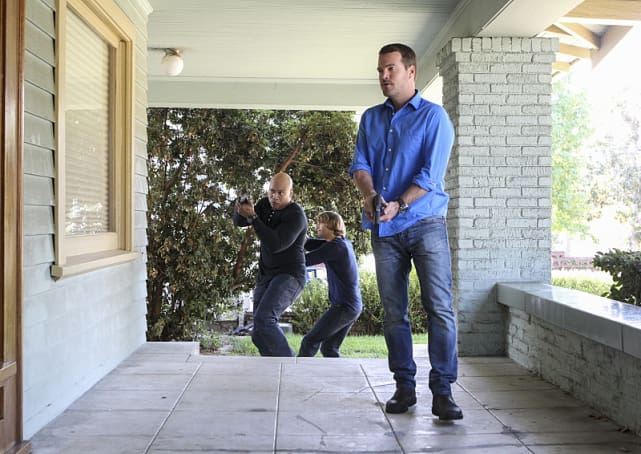 Keeping family secrets to protect your loved ones, that's pretty much what your dad did to you, and everyone else in his life.

Hanna [to Callen]
10. Shameless
I'm a good mom. I would never do half the shit that you've done to us. Why are you even here?


Debbie
11. Jane the Virgin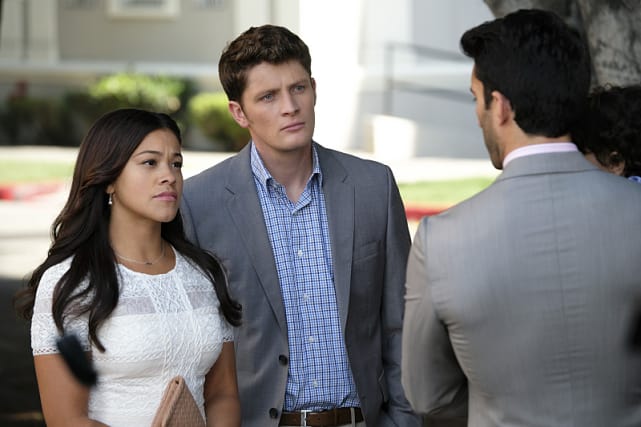 Xo: I know it must have been hard seeing me with someone else.
Rogelio: Oh please! I have hundreds of women lining up to meet me. Literally. So while you're out meeting with your one measly lover, I will be meeting with a matchmaker.
12. Madam Secretary
Elizabeth: Thing is...I just don't want a nineteen year old zoning our neighborhood.
Henry: We could end up with a bunch of juice bars and artisanal vape shops.
13. Lucifer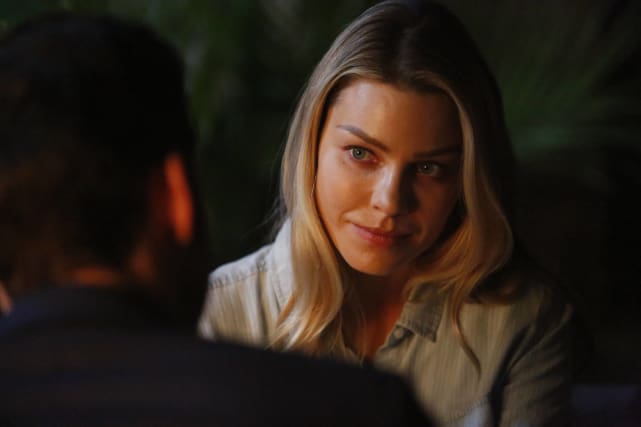 Consider me an emotional jockstrap for the Decker family jewels.

Lucifer
14. Vikings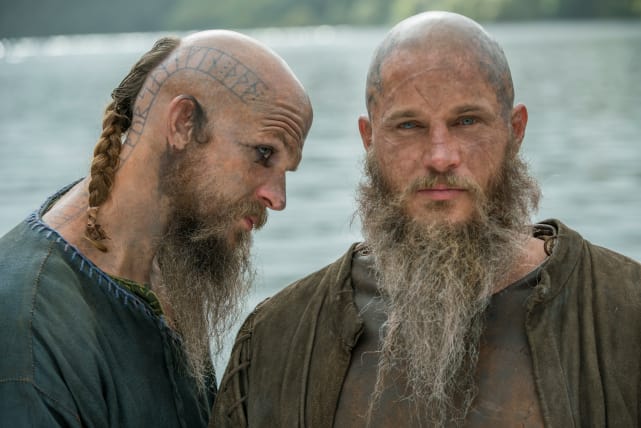 Ragnar: I don't know.
Floki: What is it you don't know?
Ragnar: If I'll see you in Valhalla.
Floki: Don't say that Ragnar. If anyone deserves to go to Valhalla, it's you.
15. Supergirl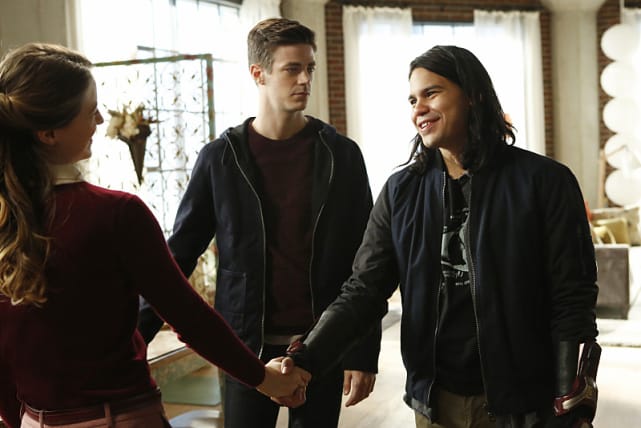 Mon-El: Am I dead? Is this heaven?
Eliza: No, we were able to reverse engineer a cure from a living sample of the virus.
Alex: And when my mother says "we," she really means "she." But Winn and I watched enthusiastically.
16. Vanderpump Rules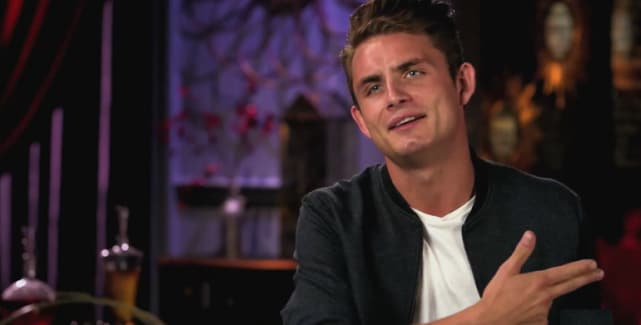 I got a marble trash can, and now it's too heavy for me to empty the trash.

Stassi
17. This Is Us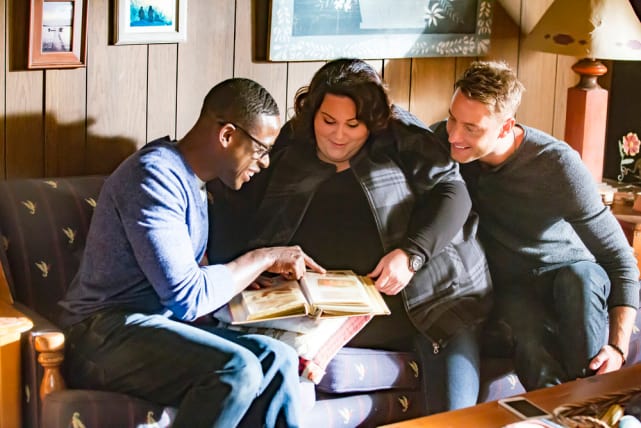 Beth: What are you writing, babe?
Randall: A list of reasons why I'm mad at my mother. I've got 22 so far.
18. Ben & Lauren: Happily Ever After?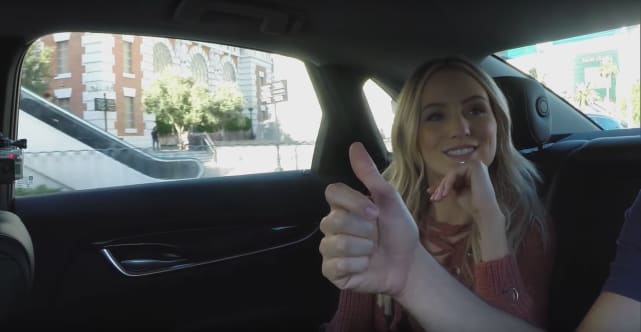 I'm the guy, that when a plane lands, I clap.

Ben
19. No Tomorrow
I don't even believe in right or wrong, but this is wrong.

Kareema
20. The Flash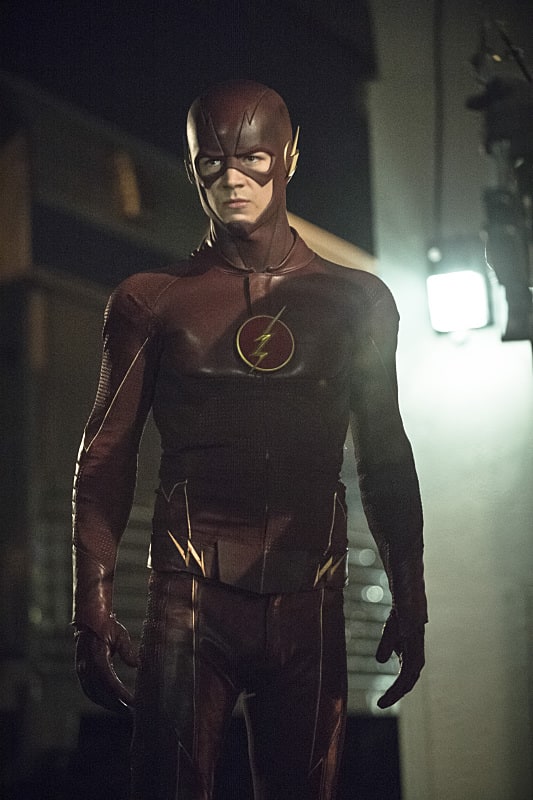 21. Teen Wolf
Scott: Stile - an arrangement of steps that allows people but not animals to climb over a fence.
Lydia: Yeah, somehow I don't think these are the stiles we're looking for.
22. Shooter
Secretary: Agent Memphis, your brother's calling you on line one.
Nadine: Always wanted a brother. Never had one until now.
23. Agents of SHIELD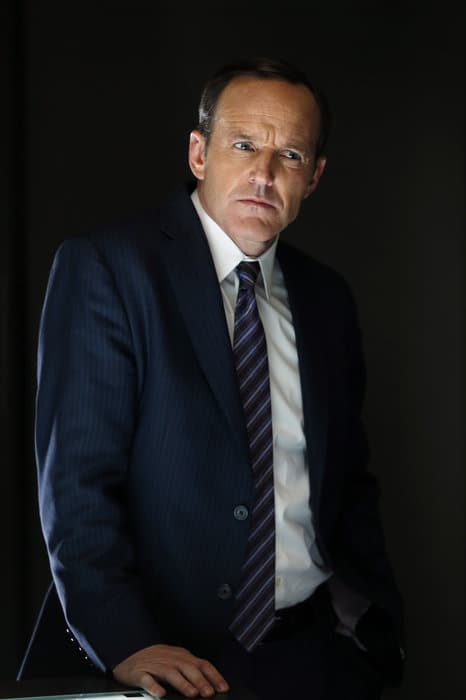 I ran an illegal spy agency using powered operatives on American soil. Do you think the President loves that about me?

Coulson [to Fitz]
24. Scream Queens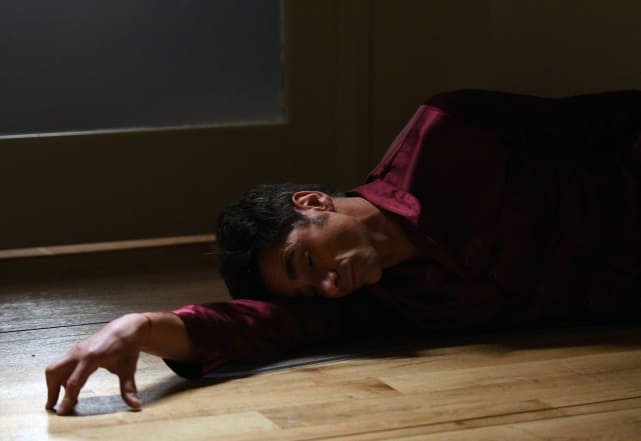 Chanel #3: I don't think I could make a future with a guy who's actually dead. Am I supposed to raise little half-dead/half-alive children?
Cassidy: I'm sorry, I didn't realize you were prejudiced against dead people.
Chanel #3: Everyone is, I'm just willing to admit it.
25. Chicago Fire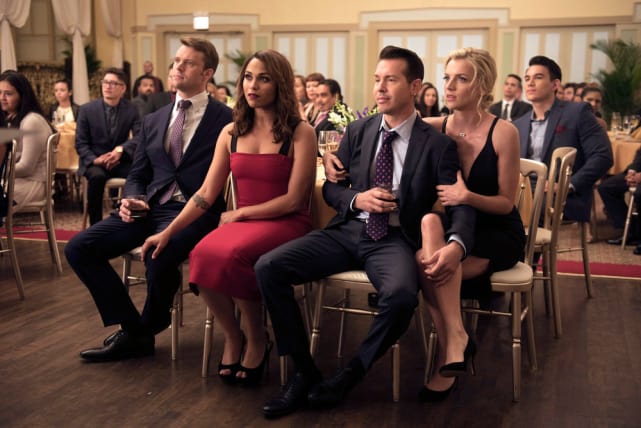 I was there. You were unstoppable. You didn't quit until that kid was breathing. Anything that happened after that has nothing to do with our rescue.

Severide
26. Salem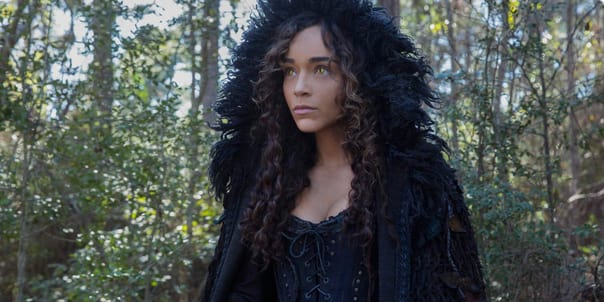 Essex Elder: You are right. I couldn't have demanded it if you hadn't the strength, but you do. You are you again. The strongest of us all! And not a moment too soon. They are winning, the tree is dying, and with it will die you, and us, and all our world.
Mary: Well they picked the wrong witch, and the wrong woman. I shall prove to them that truly, hell hath no fury like THIS woman scorned.
27. Queen Sugar
We want to win for all those who lost. For all the people who came before us who struggled and strained so we could be here right now making this decision, making it better. It's our turn to try. They risked for us, why can't we do the same?

Charley
28. Incorporated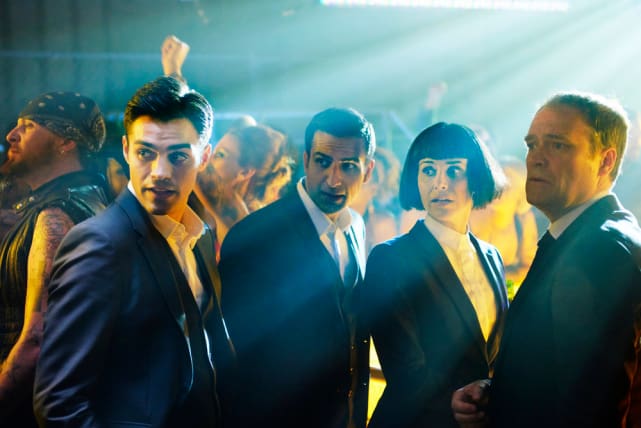 Elizabeth: Spiga is a generous mother: it will feed you, dress you, and protect you. In exchange, it only asks for hard work and loyalty. The alternative? Well, we all know Mr. Peterson's fate.
29. Arrow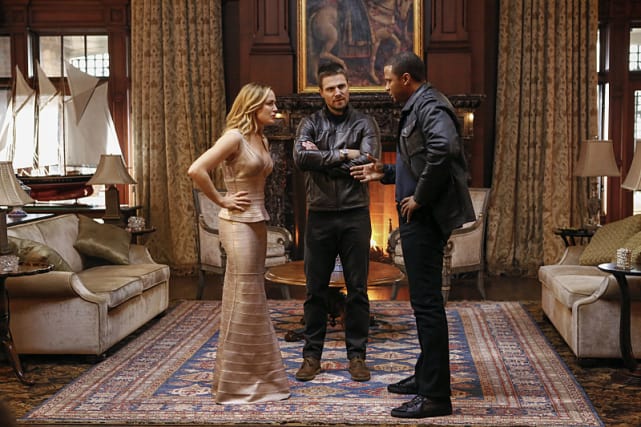 Thea: It's too bad Tommy couldn't make it, though.
Malcolm: Well, they've got him working triple shifts at the hospital now, and Chicago isn't exactly next door.
30. Empire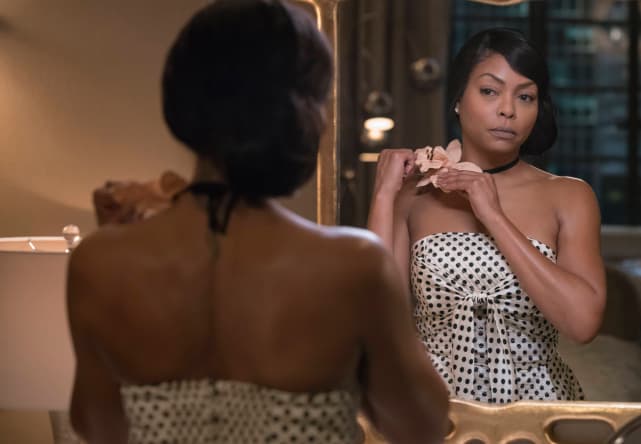 Cookie: I don't ask for much.
Hakeem: Yes you do. Have you met you?
31. Frequency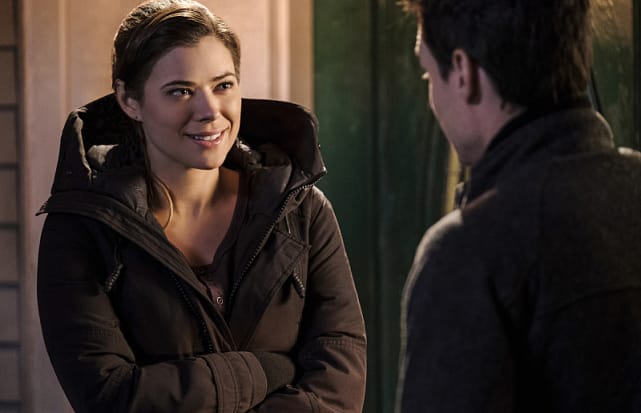 Raimy: Daniel, what are you doing here?
Daniel: Says the crazy stalker girl who keeps popping in and out of my life.
32. Criminal Minds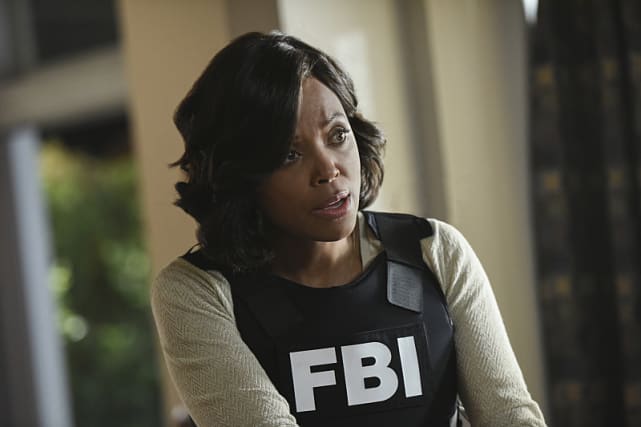 I don't know about the rest of you, but I'm getting tired of losing to this rat-faced son of a bitch. He's not going to take anyone else away from us, not on my watch. Am I clear?

Prentiss
33. Code Black
Proof is easy. Faith...is hard damn work.

Johnny Prentiss
34. Designated Survivor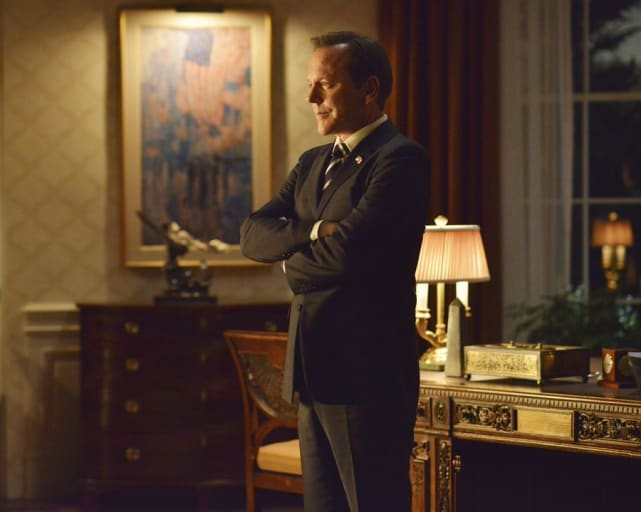 I believe our country is only as strong as our journalists. I expect you to keep us honest.

Kirkman
35. Lethal Weapon
Girdle? People still wear those things?

Riggs
36. The Big Bang Theory
It's not my fault I'm bad at sharing. I skipped kindergarten.

Sheldon
Wait! There's more Quotables for Week Ending December 2, 2016! Just click "Next" below:
Next