Quotes of the Week: Elementary, Animal Kingdom, Pearson & More

Carissa Pavlica at .
After seven delightful seasons, Elementary bids the audience adieu.
And after her life got dissected in earnest during Animal Kingdom Season 4, Smurf begged for someone to take pity on her.
For more interesting snippets of the week, check out our Quotes of the Week right now!
1. Animal Kingdom
Andrew! Don't you get it? I'm already dead! I'm here to make sure I don't die in some filthy hospital bed, weak and helpless. Shoot me, Andrew! I'm begging you!

Smurf
2. BH90210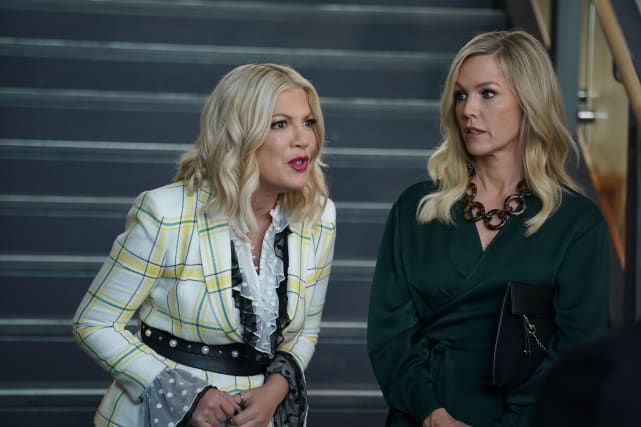 Jason: Do you want her to think of you as someone who supported her dreams or someone who stood in her way?
Jennie: I want her to not repeat my mistakes.
Jason: She won't.
Jennie: You don't know that.
Jason: Sure, I do.
Jennie: How?
Jason: Cause she's got you for a mother.
3. Queen Sugar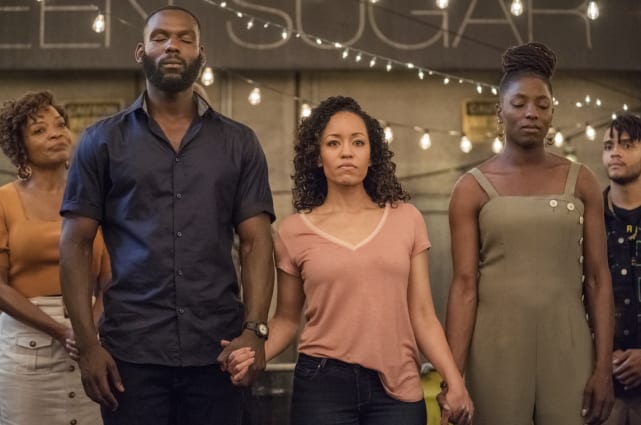 Prosper: You get knocked down, you get back up.
Violet: Yeah, well, this was one hell of a knockdown so I'm not even sure what the getup looks like.
4. Pearson
Jessica: I'm sorry.
Keri: For what?
Jessica: I never should have questioned how you got your job. The truth is Bobby is mayor because of you. Nobody knows it, and I wish they did.
5. The Handmaid's Tale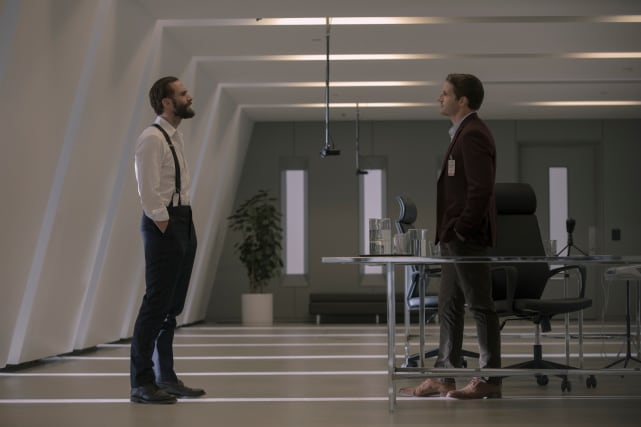 Rebecca: Do you know what it's like? Out?
June: Well, its like things were before Gilead.
Rebecca: I don't remember before.
June: You'll be free. You can wear whatever you want. No one's gonna hurt you for reading, or tell you what to think, or who to love, or what to believe in. And you know you don't have to be a wife or a mother if you don't want to.
Rebecca: Then, what would I be?
June: You.
Rebecca: Will God still love me, then?
June: Yes.
6. Grand Hotel
Oh, so it's your classic love story -- boy meets girl, boy sends girl's family to prison.

Jason
7. The Disappearance
Henry: [David's] a monster. Look what he's done to us.
Luke: He was a monster that you made.
8. Claws
Desna: Why do I need protection?
Roller: Because you're movin' on up.
9. Younger
Well, you want some tea, Shelly? Everyone is pretending to be younger. We dye our hair, we whiten our teeth, we wear moisturizing face masks that make us look like serial killers, and we squeeze our widening hips into Spanx because the most important thing to be in the whole goddamn world is 27. Should I have told the truth? Sure. But you know what? So should you. Millennial isn't an age, it's an attitude. And if you can't sell that, we'll go somewhere else.

Liza
10. Fear the Walking Dead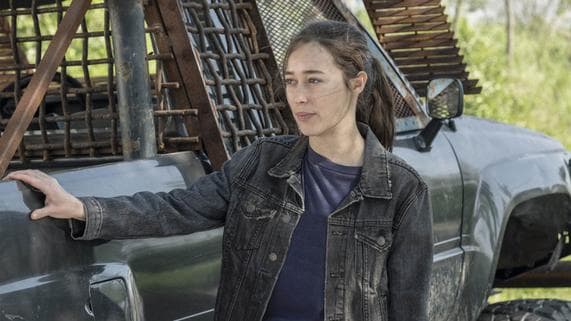 John: This was by far the ugliest mustard I'd ever seen.
[Althea laughs]
John: What?
Althea: Where did that phrase come from?
John: It's something my grandpa used to say. He worked in a delicatessen.
11. Suits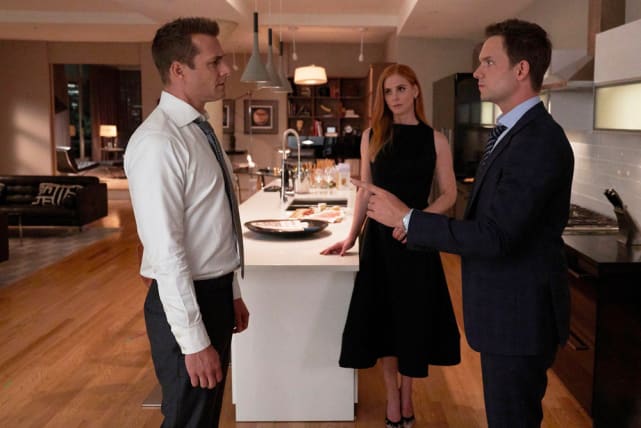 Harvey: I see what this is. You want to take me on.
Mike: Take you on, kick your ass. What's the difference?
Harvey: How fair do you want this fight to be?
Mike: Anything that can get us disbarred or put in jail is off-limits. I'll make sure to accept your loss gracefully.
12. Queen of the South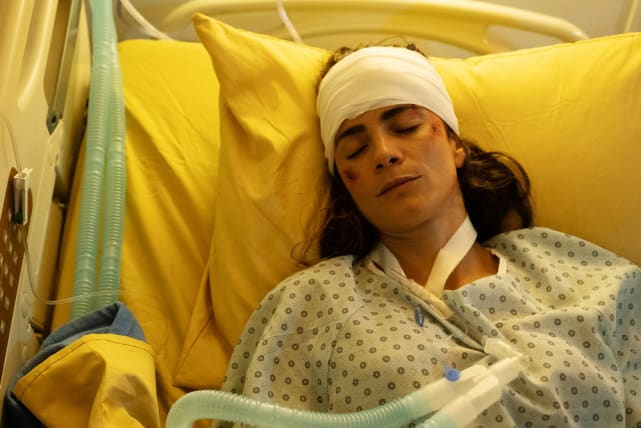 Javier: What are you doing here, Boaz? Are you here to take over Teresa's business?
Boaz: No. I'm Teresa's soldier and I'm at peace with it. She is the queen and a badass.
13. Yellowstone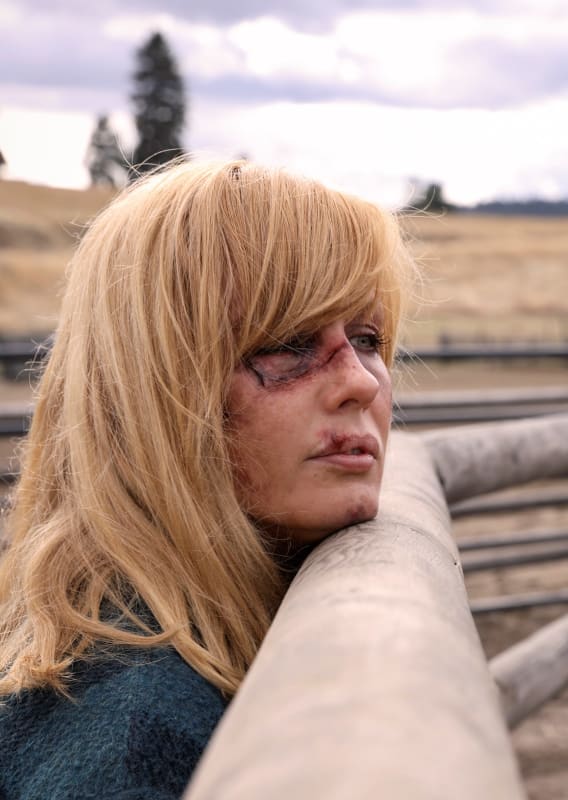 Dan: Did the Becks do that to you?
Beth: My face was just the appetizer.
Dan: [groans] I'm sorry.
Beth: What doesn't kill us, Dan.
Dan: I don't believe that. I don't believe it makes us stronger. Harder, perhaps.
Beth: Harder's the goal.
Dan: I don't think you can get much harder.
Beth: I'm shooting for Teflon.
14. Good Witch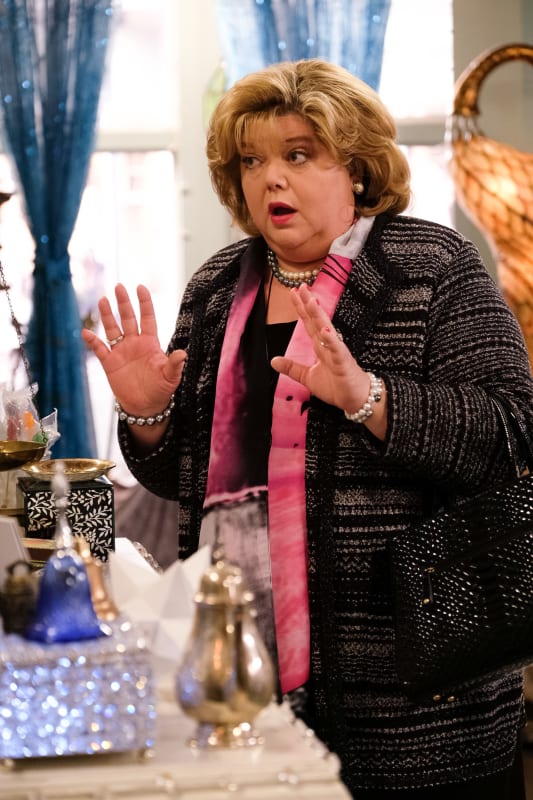 You know, Dottie, I'm glad that you couldn't help yourself. Seeing all of this trivial self-importance on display made me realize I don't need awards and accolades to tell me what I already know. I'm happy with who I am, and I don't have to prove anything to anybody, least of all, you.

Martha
15. Succession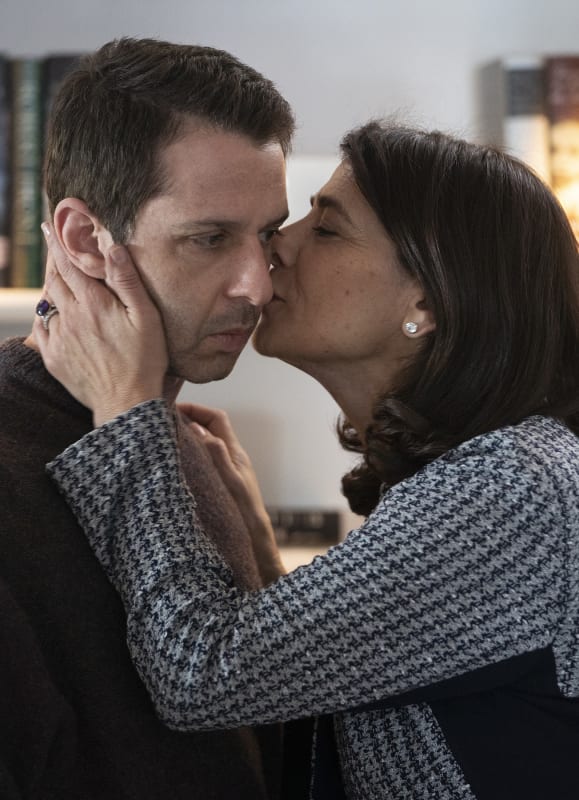 You've been through difficult times. You're a nice boy, and out of difficult times come strong men, right?

Marcia
16. Elementary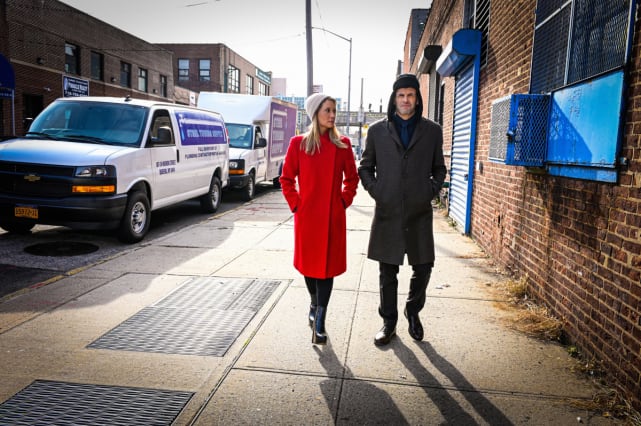 You've been a ghost for the last three years. I'm asking you to be one for the rest of your life.

McNally [to Sherlock]
Wait! There's more! Just click "Next" below:
Next