Magnus and Alec are the literal definition of relationship goals. Their love for each other is both wholesome and pure and they always do their best to be honest and open with one another.
Related: 31 of Our Favorite Malec Moments
Watching their relationship play out is one of the many highlights of Shadowhunters. In addition to Malec being genuinely awesome, sometimes these two just manage to crack us up. And let's face it, it's impossible not to love a good comedic couple.
Related: Shadowhunters: 21 Times Sizzy Sizzled Like Never Before!
Although Shadowhunters still hasn't been picked up for a fourth season, we're not giving up hope. We still believe in the #SaveShadowhunters campaign and we refuse to accept that we'll only get to see Malec in action for 12 more episodes.
To lighten the mood and hopefully put a smile on the fandom's faces, we've created a slideshow featuring 11 times Malec made us LOL!
And you can relive these scenes for yourself by watching Shadowhunters online right here on TV Fanatic!
1. When Magnus adds some much needed magic to Alec's recipe on 3x03 "What Lies Beneath"
2. When Alec adresses the real mystery of Shadowhunters on 3x02 "The Powers That Be"
3. When Alec states that Magnus is quite magical on 1x08 "Bad Blood"
4. When Malec were partners in crime on 3x02 "The Powers That Be"
5. When Jace kills the mood on 2x06 "Iron Sisters"

6. When Magnus was playing hard to get on 1x10 "This World Inverted"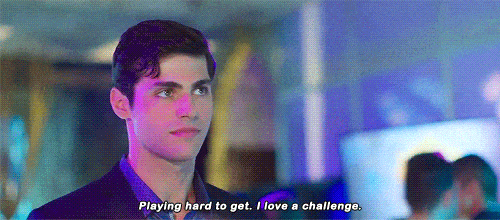 Wait! There's more Shadowhunters: 11 Times Malec Made Us LOL! Just click "Next" below:
Next