Supernatural Photos from "The Bad Seed"

Sean McKenna at . Updated at .
Crowley teaming up with the Darkness? What could possibly go wrong?
On Supernatural Season 11 Episode 3, the King of Hell certainly is getting on Amara's good side, but he may be getting in over his head. And these preview photos reveal that dangerous working relationship.
Plus, it seems as if Castiel is still under Rowena's spell, and Dean and Sam are trying their hardest to save him. And if you're a Rowena fan, you're going to love the last set of pictures in this gallery.
So what are you waiting for? View these exciting photos for "The Bad Seed" and to see what's in store for Sam and Dean.
1. Crowley and the Darkness chat - Supernatural Season 11 Episode 3
2. Crowley in a meeting - Supernatural Season 11 Episode 3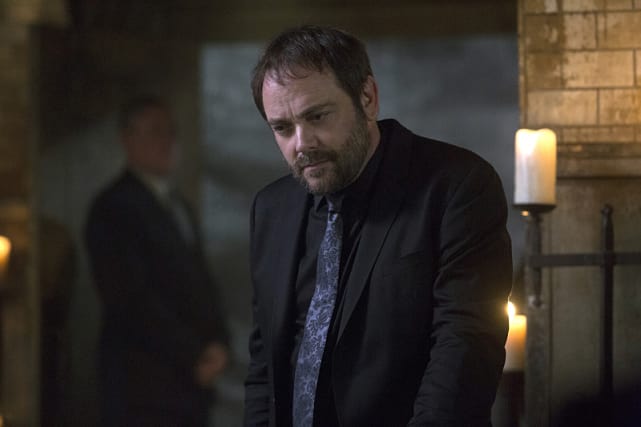 3. The Darkness is unimpressed - Supernatural Season 11 Episode 3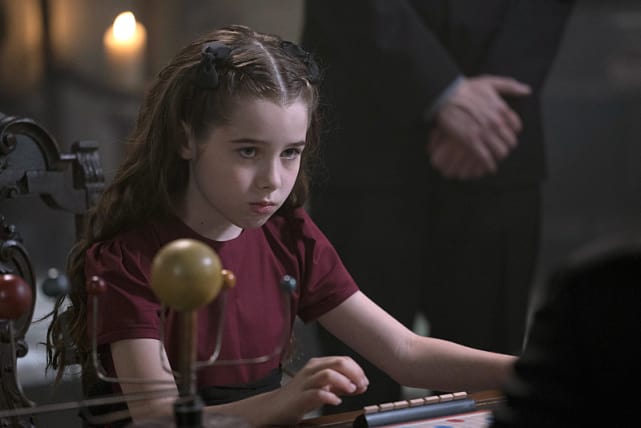 4. Sneak attack - Supernatural Season 11 Episode 3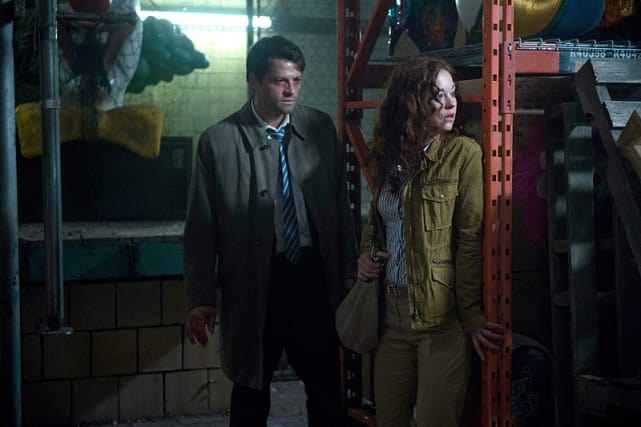 5. Castiel enraged - Supernatural Season 11 Episode 3
6. Evil Castiel? - Supernatural Season 11 Episode 3
7. Surprised Dean - Supernatural Season 11 Episode 3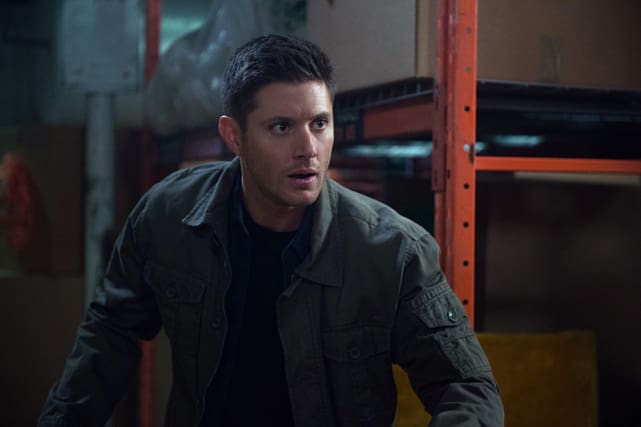 8. Red eyes Castiel - Supernatural Season 11 Episode 3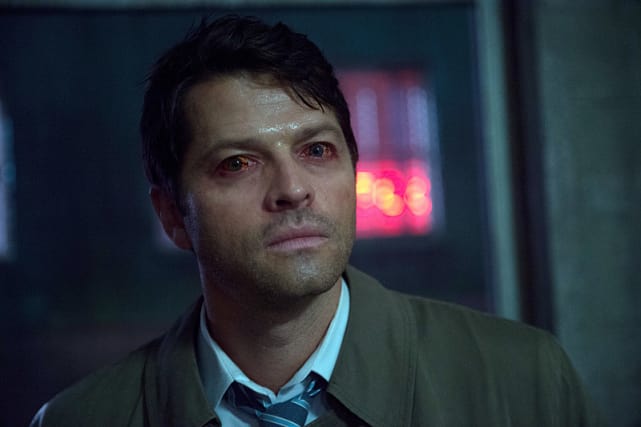 9. Dean needs to talk - Supernatural Season 11 Episode 3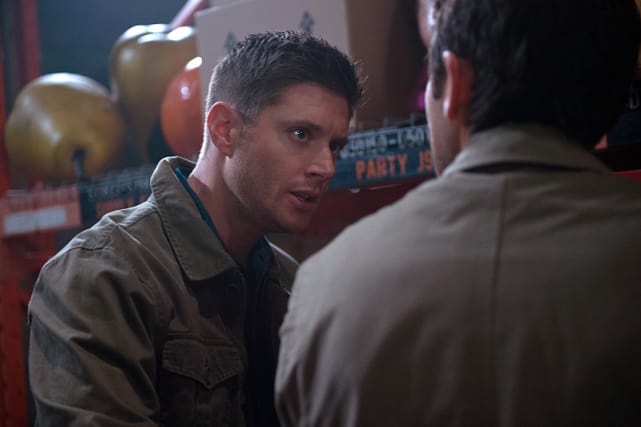 10. Castiel is in charge - Supernatural Season 11 Episode 3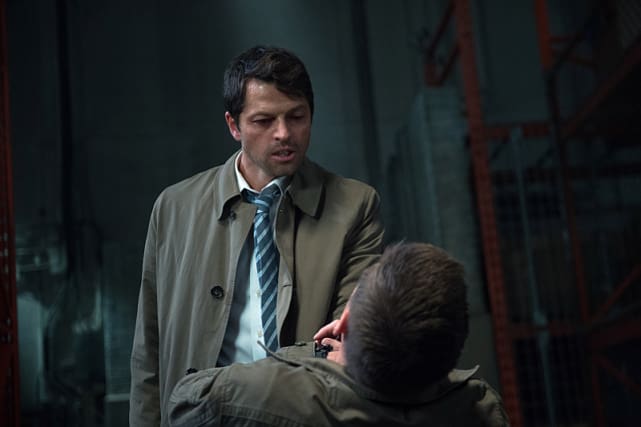 11. Dean's ready for battle - Supernatural Season 11 Episode 3
12. There for a friend - Supernatural Season 11 Episode 3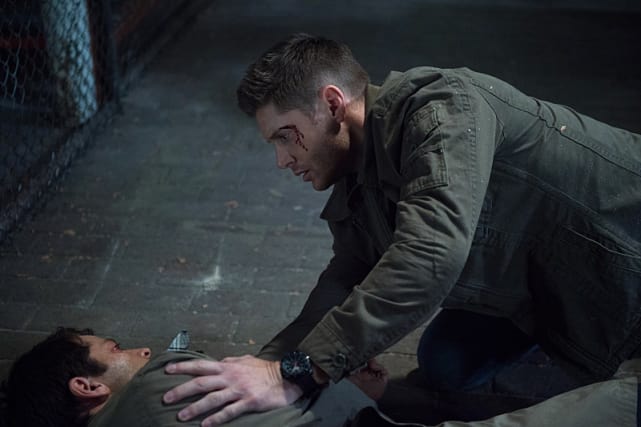 13. Rowena captured - Supernatural Season 11 Episode 3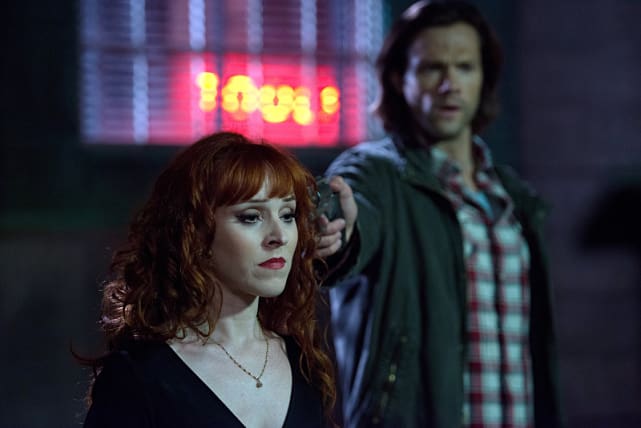 14. Surprised Sam - Supernatural Season 11 Episode 3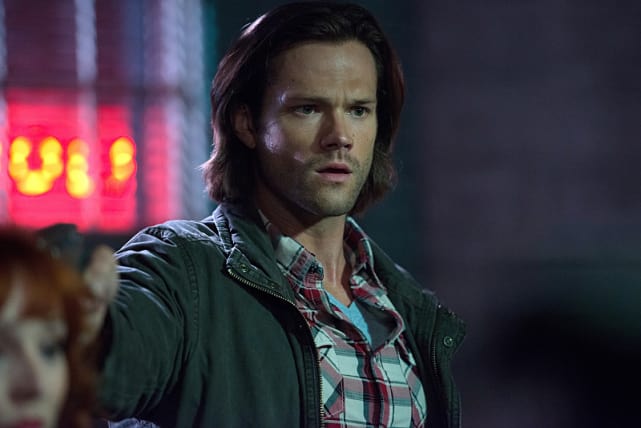 15. Rowena on the other side - Supernatural Season 11 Episode 3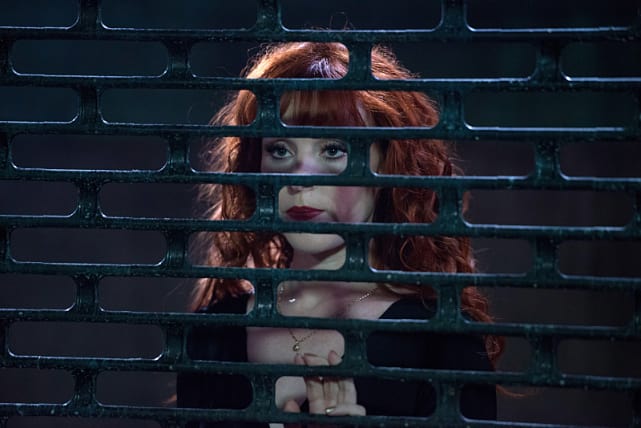 Wait! There's more! Just click "Next" below:
Next