The black rains have arrived – and with them comes chaos.
Newly-released photos from The 100 Season 4 Episode 7 depict plenty of panic and tension, both at Arkadia and at Becca's lab.
Clarke, fresh off of a failed mission to deliver all of the hydrazine to Raven after The 100 Season 4 Episode 6, arrives at the lab to help Abby with a solution to radiation poisoning. Meanwhile, back at Arkadia, Bellamy and Kane struggle to keep their people safe and calm when the deadly rain arrives.
Check out these images from The 100 Season 4 Episode 7 below for a hint of what's to come, and tune in to watch "Gimme Shelter" on Wednesday, March 22 at 9/8c on The CW.
Remember that you can also watch The 100 online here at TV Fanatic anytime to catch up on any of the post-apocalyptic drama you might have missed!
1. Clarke Arrives at the Lab – The 100 Season 4 Episode 7
2. Murphy and Emori — The 100 Season 4 Episode 7
3. Making Things Right — The 100 Season 4 Episode 7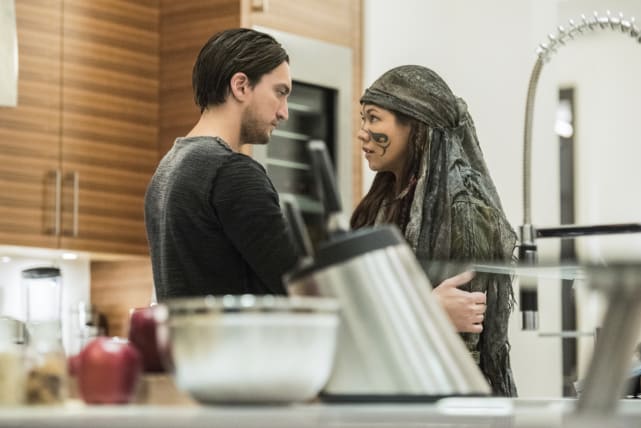 4. A Tense Situation — The 100 Season 4 Episode 7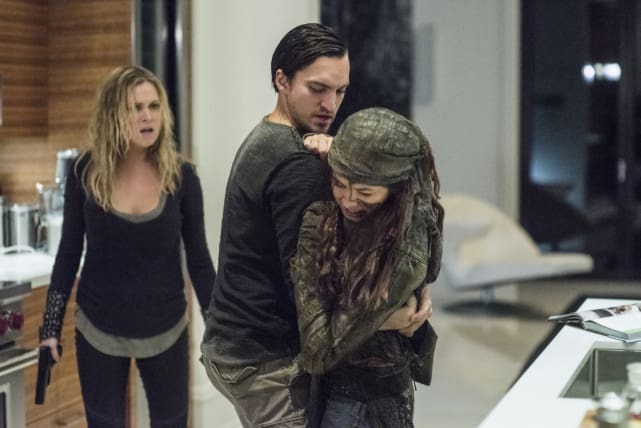 5. Clarke and Emori — The 100 Season 4 Episode 7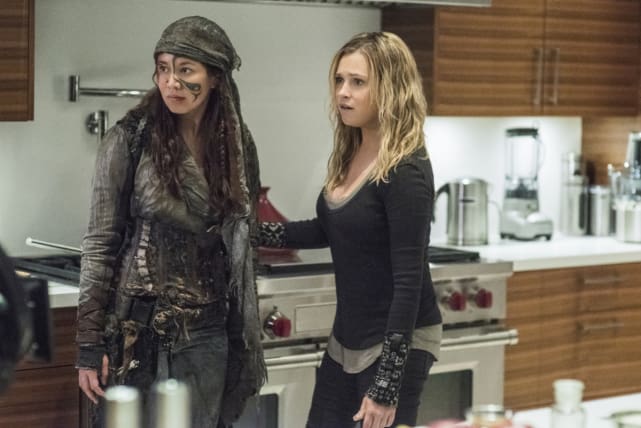 6. Chaos at Arkadia — The 100 Season 4 Episode 7
7. Kane Struggling — The 100 Season 4 Episode 7
8. Saving People — The 100 Season 4 Episode 7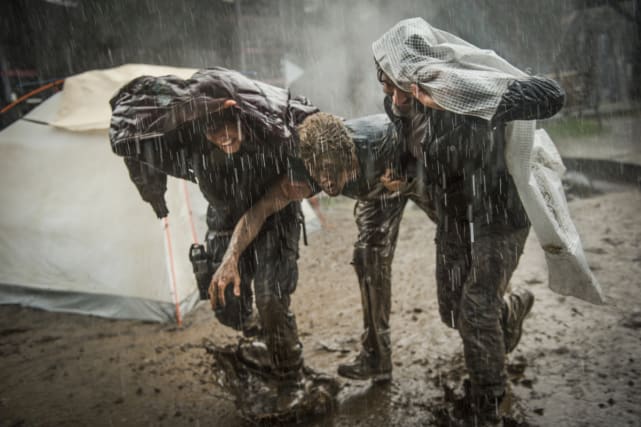 9. Tragedy in Arkadia — The 100 Season 4 Episode 7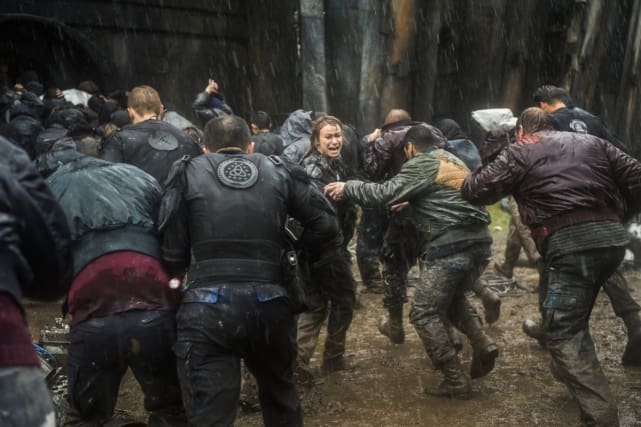 Wait! There's more! Just click "Next" below:
Next