Supernatural Photos from "Twine & Twigs & Tasha Banes"

Sean McKenna at .
Sam and Dean getting a little hunter help on a new case?
It certainly looks that way according to these photos from Supernatural Season 12 Episode 20.
And it's not just a pair of random hunters either. It's the return of twins Alicia and Max Banes!
Meanwhile, it appears that Mary and Mr. Ketch aren't quite seeing eye to eye on some matter. Maybe she's changed her thoughts on working for the British Men of Letters?
Either way, take a sneak peak at these preview pictures from "Twigs & Twine & Tasha Banes."
1. Sam, Dean and Alicia are in shock - Supernatural Season 12 Episode 20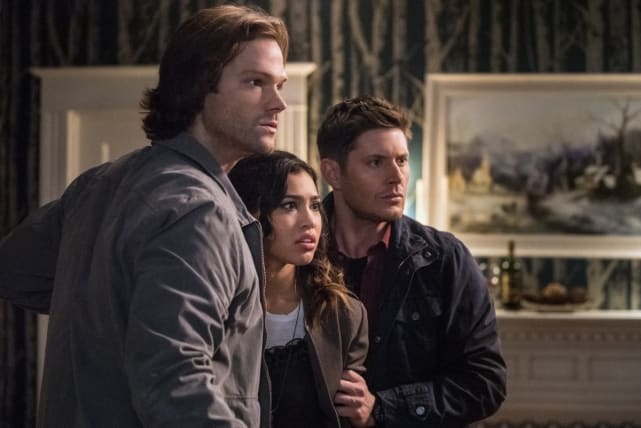 2. Max grabs his mother - Supernatural Season 12 Episode 20
3. Sam and Alicia look down - Supernatural Season 12 Episode 20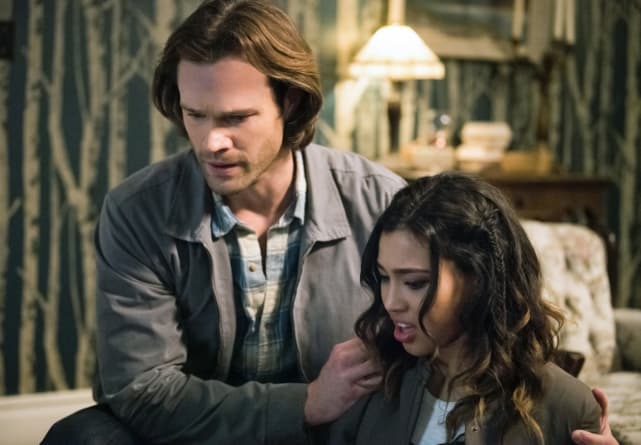 4. Excuse me? - Supernatural Season 12 Episode 20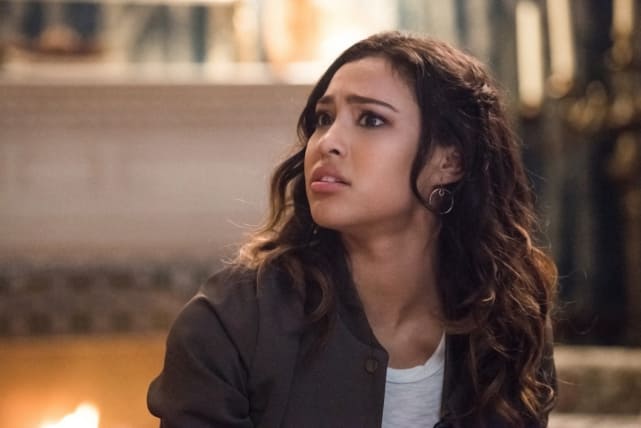 5. Did someone see a ghost? - Supernatural Season 12 Episode 20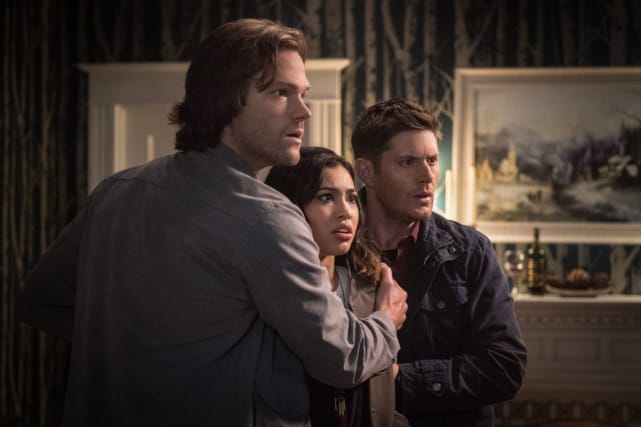 6. Dean and Max look down - Supernatural Season 12 Episode 20
7. Sam keeps looking at the ground - Supernatural Season 12 Episode 20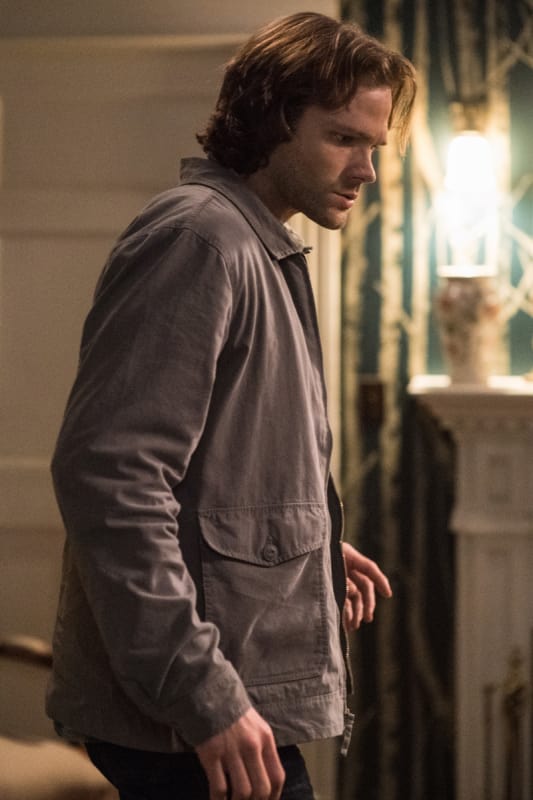 8. Tasha lights some candles - Supernatural Season 12 Episode 20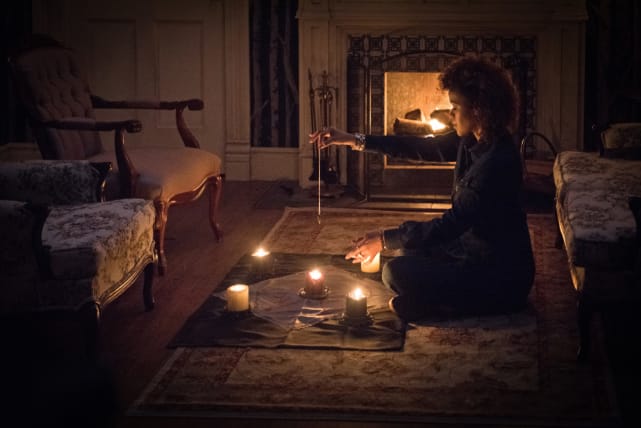 9. Mr. Ketch and Mary have a chat - Supernatural Season 12 Episode 20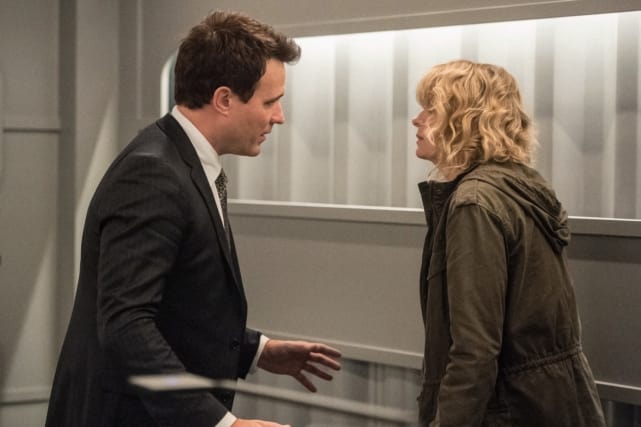 10. Mary is bleeding - Supernatural Season 12 Episode 20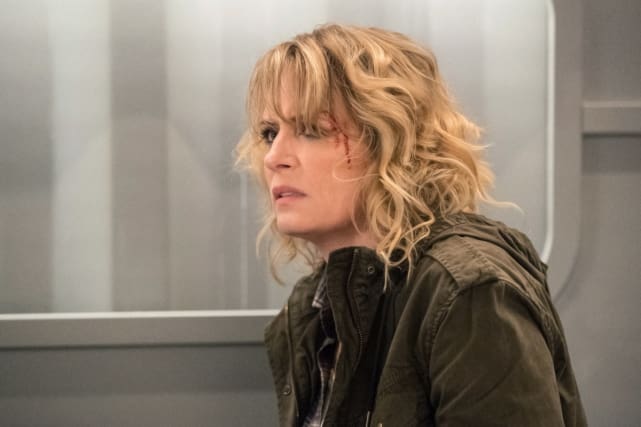 11. Mr. Ketch has a one-on-one - Supernatural Season 12 Episode 20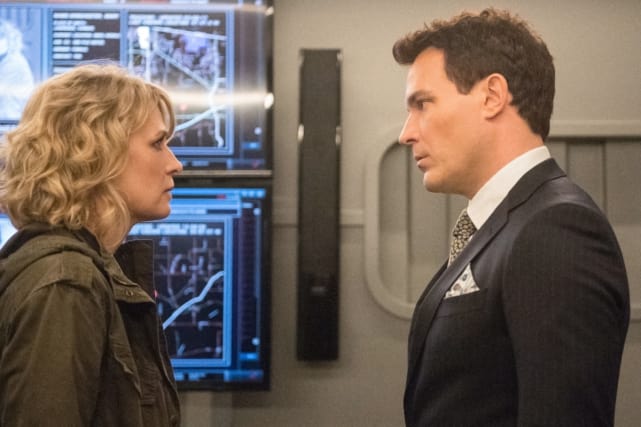 12. Mr. Ketch has had enough - Supernatural Season 12 Episode 20
13. Mary fights back - Supernatural Season 12 Episode 20
Wait! There's more! Just click "Next" below:
Next