Wally's missing in action and Barry's been stabbed on The Flash Season 3 Episode 15 "Wrath of Savitar."
Judging by the title alone, it's not too hard to guest who's behind the problems in the lab.
But what role does Julian play in the Savitar saga? Could he hold the answers to changing the future?
Scroll through the photos to see all the tension in the lab. But there is one bright spot on a certain lady's finger.
Remember, you can watch The Flash online anytime!
1. Barry's injured! - The Flash Season 3 Episode 15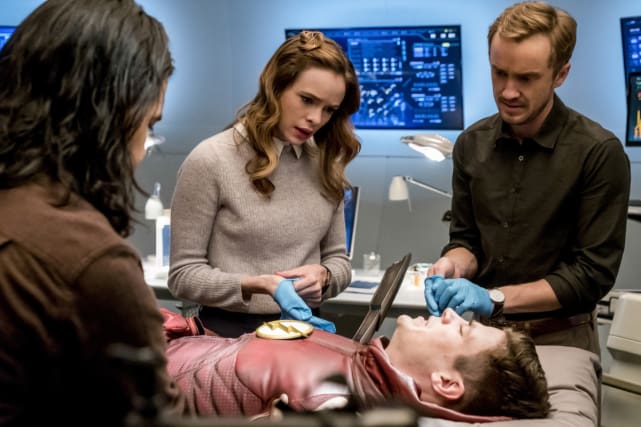 2. Joe assists with surgery - The Flash Season 3 Episode 15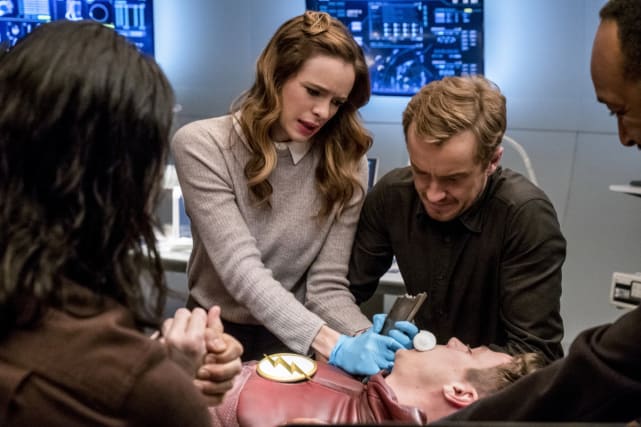 3. Iris wears the ring! - The Flash Season 3 Episode 15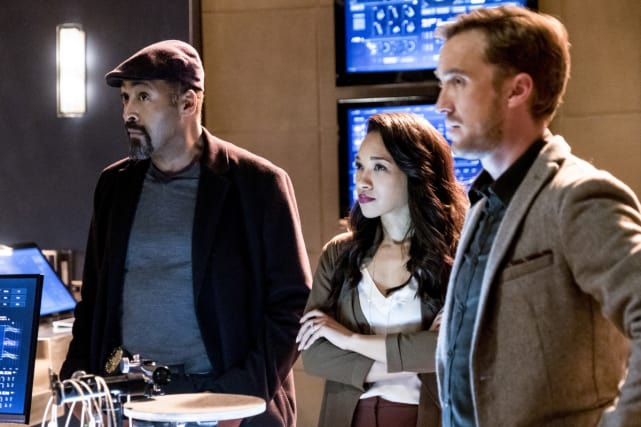 4. Team Meeting - The Flash Season 3 Episode 15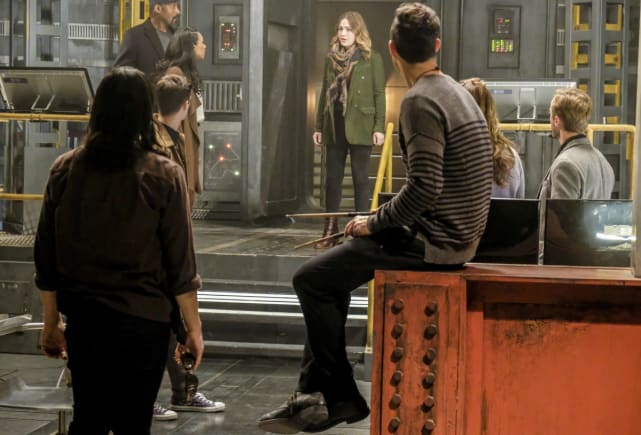 5. Jesse brings bad news - The Flash Season 3 Episode 15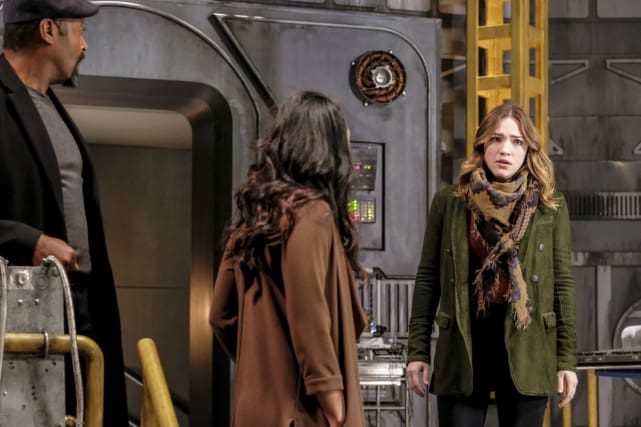 6. Earth-1 Problems - The Flash Season 3 Episode 15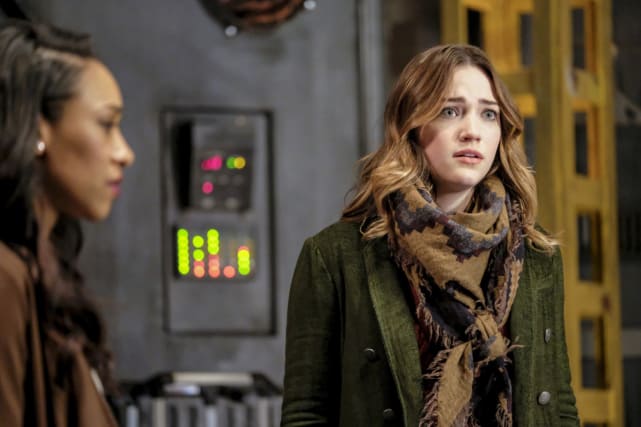 Wait! There's more The Flash: Photos from "The Wrath of Savitar"! Just click "Next" below:
Next