Have you been aching for a peek at what's ahead on Girls Season 6?
Goodie for you, because that's just what we're going to deliver.
In what is being touted as the last chance for the girls to "get it right," we get glimpses of each of the girls just going about their lives.
It seems a broken marriage won't kill the professional relationship between Marnie and Desi, and you can see how happy it makes Hannah to be a part of their lives.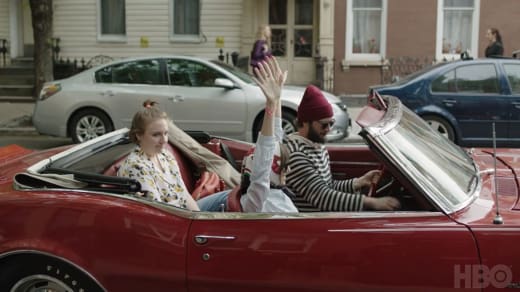 Something makes Shosh freak out in an elevator with Elijah, the latter who is later either taking a dance class or auditioning for something.
Hannah appears up for boogie boarding, something that should be fun to watch.
Adam and Jessa are still going strong, and look a lot happier than we last saw them. Thank goodness.
There's a brief check in with Ray before we get down to business.
Hannah has not yet made her mark on New York City. But she's made so many wonder friendships, Elijah points out.
They both burst into laughter. That's not a thing.
They still have plenty of time to make their marks, and it's pretty unlikely we'll see them do it. I just hope we leave them all in a place of understanding and with a little less floundering than they've done in the past, you know?
Check out the teaser now!