House of Cards: New Teaser Spoils Kevin Spacey's On-Screen Death
Paul Dailly at .
House of Cards is returning for one final season, and there will be a big change at the wheel. 
Robin Wright will lead the cast of the revamped political thriller, which was forced to write out embattled star, Kevin Spacey following multiple allegations of sexual misconduct. 
Netflix has dropped a brand new teaser that confirms what many already expected:
Frank Underwood will be dead and buried when the Netflix series returns.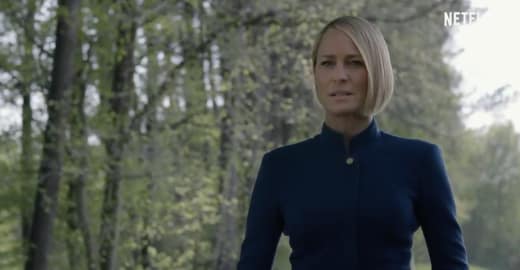 His wife, Claire does not seem all that sad about his death, saying the following at his grave:
"I'll tell you this, though, Frances: When they bury me, it won't be in my backyard. And when they pay their respects, they'll have to wait in line."
As previously reported, Claire will be the President of the United States when the eight-episode final season gets underway. 
Wright recently revealed that there was a strong possibility that the final episodes would never be made after news of the scandal broke. 
Netflix acted quickly to the reports by firing Spacey and leaving the fate of the series up in the air. 
"The air was thick, you know. Harvey Weinstein… People were [saying], 'We have to shut everything down, or otherwise it will look like we are glorifying and honoring this thing that's dirty,'" she said in an interview with Net-a-Porter. 
She also confirmed that she with Netflix executives because she "believed we should finish. I believed we should honor our commitment. To the people that loved the show, also. Why quit?"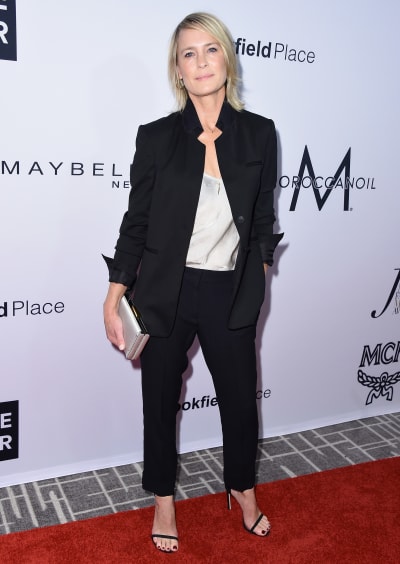 Have a look at the scene below, and be sure to watch the final season when it bows on the streaming service November 2.