Last Man Standing Revival Promo Claims Show Was Canceled by 'Idiots'
Paul Dailly at . Updated at .
Last Man Standing was canceled by ABC in May 2017. 
Despite attempts to continue the series via another network in the months that followed, the show was ruled dead in the water after negotiations to save it dried up. 
Until Fox swooped in and confirmed the show's return during its 2018 Annual Upfronts Presentation. It was a big move, and with the show's return just weeks away, a brand new Fox promo for the show has taken aim at ABC.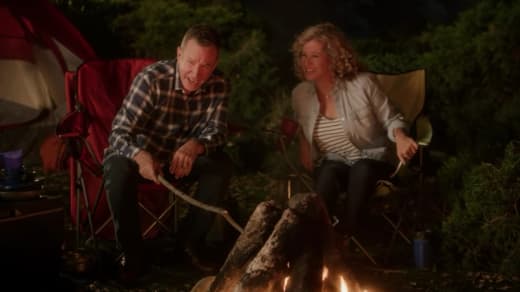 It all kicks off with a voiceover to let viewers know that the show was canceled despite having millions of viewers. 
"Why would they cancel a popular show that everybody loves?" says Kyle, who is sitting with Vanessa.
"Maybe they're a bunch of idiots!" Mike says as he enters the room.
"Am I wrong, or is it, like, way better on this network?" he says, addressing Vanessa.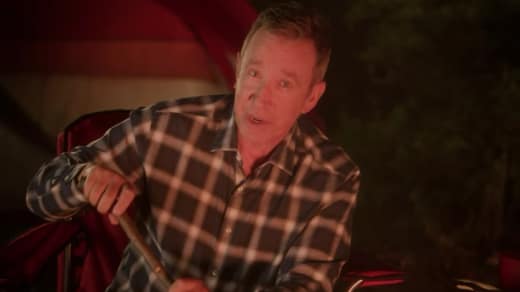 It's certainly a good way to stir up some free publicity for the show. The show's cancellation at ABC was a shocker because it was pulling in respectable numbers for Fridays. 
Related: Last Man Standing Revived at Fox!
The issue allegedly stemmed with the show being owned by Fox, meaning ABC was not making as much money as it wanted to from the show. 
ABC famously rejigged its Friday schedule months after Last Man Standing's cancellation to include Once Upon a Time in the 8/7c hour, and it pulled in a fraction of the ratings when compared to the comedy series. 
Last Man Standing will remain on Friday nights when it returns to the air September 28, and we're sure it will give Fox a boost on the night. 
It remains to be seen whether it will get a bump with new viewers binging the show during its time away from the air. 
Watch the full teaser below!