Marvel's Luke Cage is back in just a few weeks, and Netflix has dropped a brand new trailer for the superhero drama series. 
At first glance, it seemed like the villain was going to be Alfre Woodard's delightful Mariah. 
While Mariah is picking up her political career from the ground, she gets more than she bargained for when Bushmaster appears in the picture with a score to settle. 
The troubling thing is that Bushmaster has impenetrable skin, similar the power Luke has, and it's for sure going to make it difficult to take him down. 
While Bushmaster looks like a barrel of laughs, he does not agree with the way Mariah is running things after her takeover of Harlem. 
But Mariah seems to think that while Bushmaster is in the picture, Luke will be going after him and that it will allow her to continue her crazy ways to get what she wants.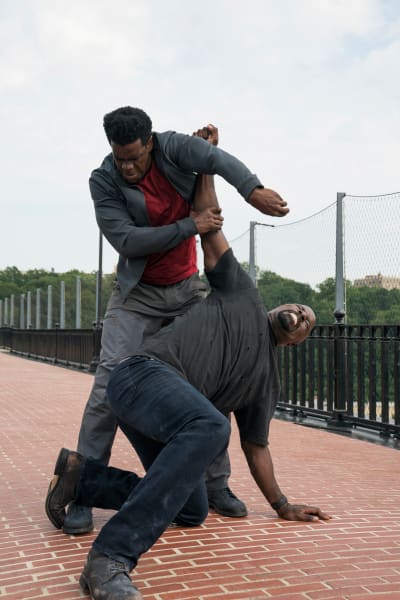 If you loved Luke Cage Season 1, then there's a good chance everything from this trailer will make you more excited for the new episodes. 
If anything, it looks set to build on the success of the freshman run, and that's the best course of action. 
All told, have a look at the full trailer below, and return here next week for an advanced review of the new episodes. 
Network:

Tags:

Related Videos:

Uploaded by:

Uploaded:

Duration: