We are just days away from Netflix's MINDHUNTER, and the streaming giant has dropped a brand new trailer that gives us another glimpse into the crazy world. 
The series takes place in 1979 and finds two detectives getting in severely over their head as they try to get inside the minds of some of the most notorious serial killers.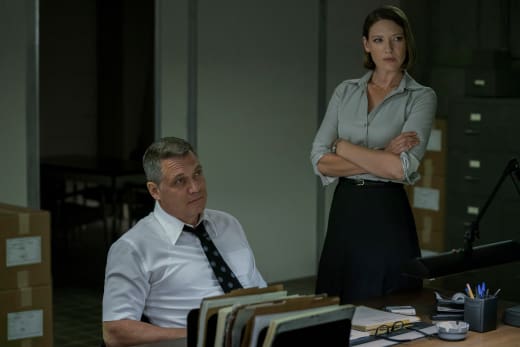 With a cast that includes the likes of Jonathan Groff, Anna Torv, and Holt McCallanay, the series is sure to be one that is well acted, and the latest trailer certainly shows off the gloomy world the characters inhabit. 
With David Fincher (Gone Girl, The Social Network, Zodiac) involved, what could go wrong for this new Netflix drama?
The answer is quite simple:
NOTHING. 
Everything about this latest glimpse makes it seem like the series has one killer hook, backed up by great acting, writing and directing to make it one of the streaming giant's best shows. 
The best part about all of it? All episodes of the MINDHUNTER Season 1 debut this Friday, and Netflix knows the series is going to be a gem, so it has already snagged a renewal for Season 2. 
Have a look at the latest trailer and join us in the comments with your take on it. 
Network:

Tag:

Related Videos:

Uploaded by:

Uploaded:

Duration: