Nightflyers Official Trailer: A Flight To Save Humanity But Who Will Save Them?

Carissa Pavlica at .
It's only the first official day of San Diego Comic Con but we already have some significant science fiction to tide us over for fall.
In addition to Doctor Who and Origin, we can now add George R.R. Martin's Nightflyers to the list. 
These people are going to have to fight harder to stay alive than they've ever fought for anything.
In 2093, in hopes of making contact with a mysterious alien life at the edge of our solar system, a group of maverick scientists and a powerful telepath embark on an expedition aboard The Nightflyer.
Related: Origin Teaser: YouTube Red Premieres First Look at Comic Con!
As they race towards first contact, terrifying and violent events begin to occur, causing the once tight-knit crew to mistrust each other.
It's not long before their main mission becomes survival.
This sounds very familiar to me and most like the fantastic but gone too soon series Defying Gravity that aired and was ridiculously overlooked in 2009.
From the intent of the mission to the psychological issues the crew faced while in the sky, it was one of the most original and best-paced productions of that year.
Related: Doctor Who Season 11 Official Teaser: This is Gonna Be Fun!
A bit of it was mimicked on portions of Extant and then again on movies over the years.
It will be interesting to see Martin's take on the same subject matter, and how it all comes together without moving too fast to burn through story but fast enough to keep viewers attention.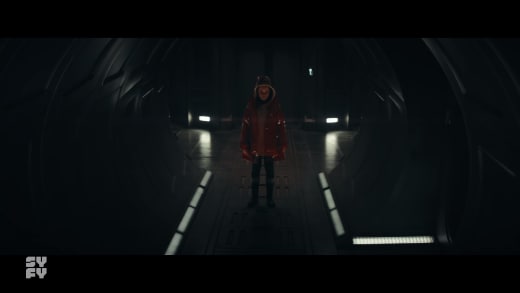 Nightflyers is based on the novella by George R. R. Martin, who also serves as an executive producer on the project, and is produced by Universal Cable Productions and co-produced by Netflix.
The series stars Eoin Macken (The Night Shift), Sam Strike (Timeless), Maya Eshet (Teen Wolf), Angus Sampson (Fargo), Jodie Turner-Smith (The Last Ship), Gretchen Mol (Boardwalk Empire), David Ajala (Falling Water), and Brían F. O'Byrne (Manhunt: Unabomber).
Related: The Expanse: Saved by Amazon!
And, seriously, could you ask for a better cast? 
They are all very strong players from their respective slices of the acting universe coming together to one series, and that's the most we can ask for with a project like this.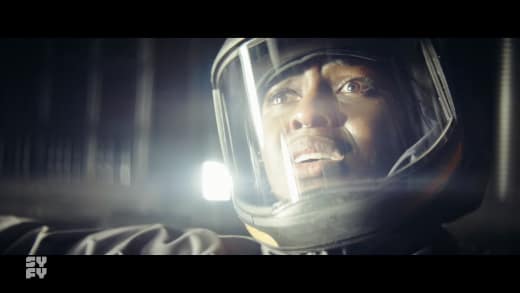 Jeff Buhler wrote the adaptation for television and is the showrunner and executive producer.
Brian Nelson, Mike Cahill and Andrew McCarthy serve as executive producers.
Gene Klein, David Bartis and Doug Liman from Hypnotic; Alison Rosenzweig and Michael Gaeta of Gaeta Rosenzweig Films; and Lloyd Ivan Miller and Alice P. Neuhauser of Lloyd Ivan Miller Productions also serve as executive producers.
Check out the trailer. Is this the next winner for Syfy, or are you still skittish about space adventures after The Expanse was canceled?