Once Upon A Time Promo: Can Snow and Charming Erase the Past?

Mandy Treccia at .
The Black Fairy's descended on Storybrooke and everyone's in danger.
Especially Emma.
David and Snow will do whatever it takes to protect their daughter on Once Upon A Time Season 6 Episode 17 "Awake."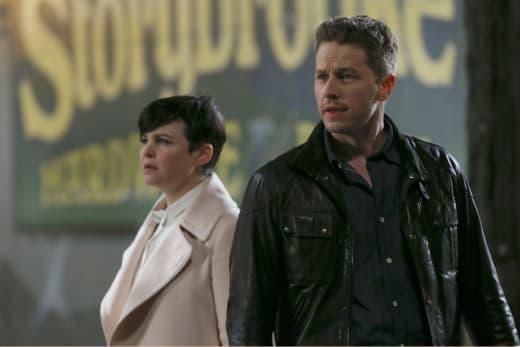 First, the Charmings need to find a way to break the curse that's keeping them from being together.
Regina's tried her hardest to undo her evil half's wrongs. Now it looks like she's getting an assist from Zelena in the video below.
But a sleeping curse may be the least of their problems. The Black Fairy designed the curse with Emma as the savior. What happens if that's no longer the case?
Press play on the video and share your thoughts with us!
Will Snow and Charming travel through time to stop the curse from happening? What is the Black Fairy planning?
Remember, you can watch Once Upon A Time online anytime!