Roswell, New Mexico Season Finale Promo: Who Will Survive?
Paul Dailly at .
It's hard to believe it, but Roswell, New Mexico Season 1 comes to a close next Tuesday, and there's still a lot of drama to play out.
The official teaser for Roswell, New Mexico Season 1 Episode 13 shows the characters in a variety of scenarios.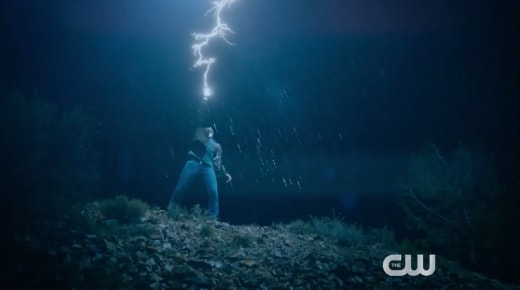 There's Max who is in a desperate fight with Noah to save everyone he loves; there's a comatose Isobel, drama at the Crashdown, and even Max sending electricity into the sky. 
It's pretty wild!
Related: Roswell, New Mexico Season 1 Episode 12 Review: Creep
The biggest shocker seems to be Noah taking control of Isobel, once again, to bring Liz into a deadly situation.
It makes sense:
Liz has the serum that can kill his species, so why would he want her to be walking around like she isn't as powerful as him?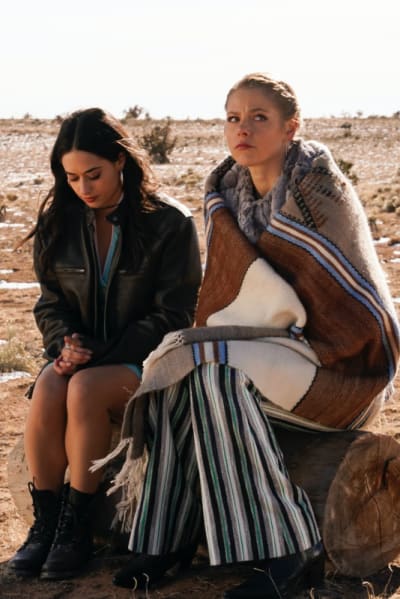 In any case, Isobel is knocked out at one point, and Max has to go to battle with Noah.
"UNDOING THE PAST — Max (Nathan Dean Parsons) and Michael (Michael Vlamis) find themselves at an impasse over how to deal with the 4th alien," reads the official logline. 
"Liz (Jeanine Mason) has a dangerous encounter with an unexpected visitor. Kyle (Michael Trevino) spirals after uncovering a dark secret about his father's death."
"And Michael is forced to make a difficult decision about his future. Lily Cowles, Tyler Blackburn, Heather Hemmens, Trevor St. John and Karan Oberoi also star. Julie Plec directed the episode written by Carina Adly MacKenzie (#113). Original airdate 4/23/2019."
Titled "Recovering the Satellites," the installment will bring the season to a close, and there's still no word on a second season.
It's possible that this could be the series finale depending on how many pilots The CW plans to pick up.
The ratings have been decent (for The CW), so it should be back.
Have a look at the full teaser below and hit the comments with your thoughts on it!