Star Trek Discovery First Look: Surprisingly Awesome
Paul Dailly at .
Okay, so Star Trek: Discovery finally has a trailer, and we're shocked by how awesome it looks. 
I mean, with all of the production delays, we certainly thought it was going to be one of those shows that were going to leave a bad taste.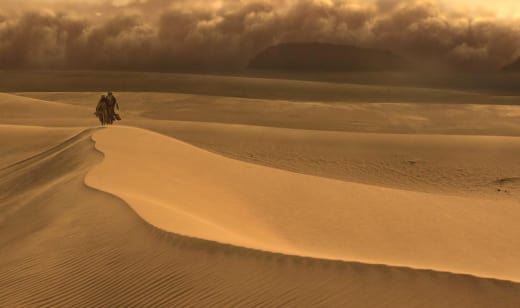 With a cast that boasts the likes of Sonequa Martin-Green, Terry Serpico, and Michelle Yeo, what could go wrong?
Nothing, it seems. Here's the thing: CBS All Access turned the Good Fight into something great. The streaming service is quickly making a name for itself as a destination for top quality original drama. 
The sheer scale of the visuals on this first trailer definitely shows the network is not afraid to spend money on it. It seems more like a trailer for a Summer blockbuster. 
Never being a fan of the Star Trek movies or TV shows that came before it, I expected to hate the trailer, but it is the best trailer of Upfronts week. 
On top of the trailer reveal, CBS All Access has confirmed the series will have a Fall launch, with an expanded number of episodes. 
The episode order has swelled to 15 episodes. If that's not a vote of confidence in the series, then I don't know what is. 
Have a look at the full trailer below and hit the comments. Will you sign up to CBS All Access to lay eyes on this visually stunning new series?