Stranger Things Season 3 Trailer Reveals Surprising New Villain
Paul Dailly at .
Stranger Things' latest trailer just changed everything. 
With the Demogorgon growing on an episodic basis to astronomical heights, many likely thought that the only villain during the upcoming Stranger Things Season 3 would be just that. 
But the newest trailer has some wild moments, and what appears to be a startling reveal.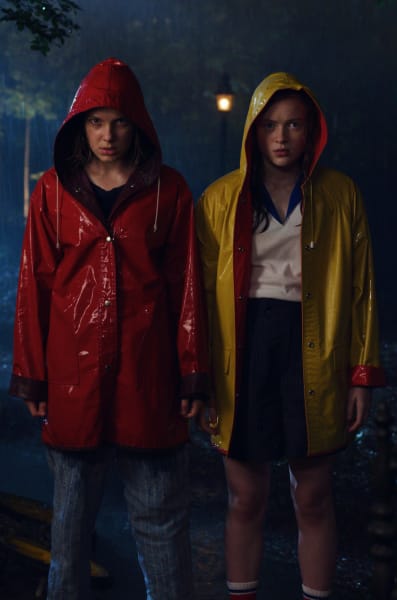 "You let us in… and now you are going to have to let us stay," a voice says at the top of the clip. 
This makes our teens wonder whether the villain they thought was in the Upside Down was actually still in their world. 
Related: Stranger Things Season 3 Delayed at Netflix
"What if we locked him out here with us?" he says to his friends, before wondering whether the monster could "attach himself" to "a new host."
That's when we get to see Billy looking scarier than ever. Yes, we know he wasn't the nicest person during Stranger Things Season 2. 
But he looks evil in this shot. Is the trailer trying to suggest that Billy is the host for the Demogorgon?
Related: Stranger Things Renewed for Season 3
It sure seems that way. 
The trailer is all about our heroes rising up to fight the evil that's taking up residence in Hawkins. 
As expected, many of our favorite characters are in life and death situations, trying to prevent the evil from consuming just about everyone. 
The trailer closes with some wild moments, and some more words from that pesky ominous voice. 
"We are going to end you, we are going to end your friends… and then we are going to end everyone."
Okay then. 
Watch the full trailer below, and be sure to watch Stranger Things Season 3 when it debuts, Thursday, July 4.