Superstore: Nichole Bloom Teases "Most Emotional" Finale Yet

Rachel Foertsch at .
Superstore has a way of making each finale crazier than the last. 
The series has previously been able to create such a drastic ending to each season, that it's hard to believe a sitcom could successfully pull something like it off. 
Related: America Ferrera Talks Amy and Jonah's Relationship & More!
The walk-out during Superstore Season 1 definitely left viewers hanging, but no one could have expected a tornado to endanger the lives of the employees and wipe out the entire store at the end of Superstore Season 2.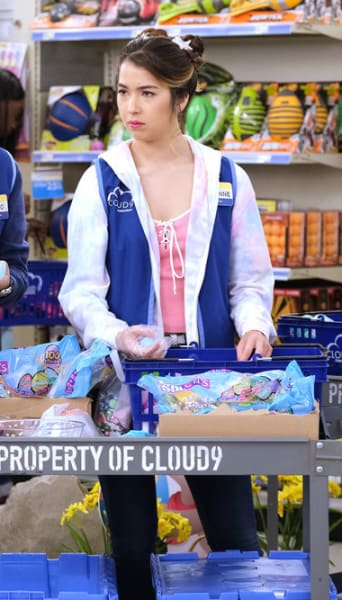 Somehow, Superstore managed to turn it up another notch when Superstore Season 3 ended with Amy and Jonah finally acting on their feelings for each other...on live television. 
What should have been a private moment turned into a sex tape that was accidentally broadcasted worldwide to all the Cloud 9 stores. Or, as the employees called it, a sex stream
Related: Superstore: Mark McKinney Talks Glenn Stepping Down as Manager
We can't even imagine how things could get crazier than that, but we caught up with Nichole Bloom at the PaleyLive LA Event who assured us that this finale is somehow bigger. 
With just a couple weeks left before the end of the season, we asked Nichole, who portrays Cheyenne, what to expect from the Superstore Season 5 finale.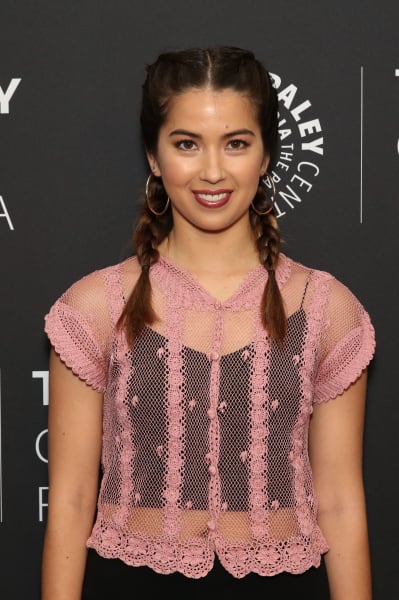 And what she had to say left us nervous and confused. We were so confused, in fact, that Nichole even cracked up at the shocked expression I just couldn't contain! 
Related: Superstore: Lauren Ash Discusses Dina's Birds & Teases "Giant" Cliffhanger
We also talked to Nicole about Superstore's fantastic ability to portray real-life issues in a healthy way, as it's one of the few sitcoms on television that can successfully pull it off. 
Nichole was incredibly sweet and a delight to chat with, and we couldn't help but agree with her insight on Superstore as a whole. 
Check out our full video interview from Superstore: An Evening in Cloud 9 below! 
Superstore airs Thursdays at 8/7c on NBC.