The Blacklist Preview: The Mystery of the Bones

Lisa Babick at .
In the end, Mr. Kaplan had one more trick up her sleeve.
It was shocking to learn all the secrets of Red's she kept hidden in reserve just to be able to use them against him one day.
Kate's goal was always to protect Elizabeth at any cost. Very similar to Red's goals, but also very different.
She knew the dangers of being involved with Red, but she also knew the dangers of betraying him.
Kate was a smart woman. She did know where all the bodies were buried, including the bones in the suitcase.
Whose bones could they possibly be?
The first person that comes to mind is Katarina. One theory is that Red had killed Katarina in a fit of rage and hid her bones.
Another theory is that the bones are those of the real Raymond Reddington and that this Red we know and love is an imposter.
But why put bones into a suitcase and bury them near a tree with letter "K" carved in it?
There are some reason the bones are hidden there, in that spot specifically. 
Why hide bones in a suitcase? Why not burn them or dispose of them in a way where they would never be discovered?
Red obviously knew about the bones because he knew where they were buried.
Red is afraid of the bones being discovered, but what will he do to find them?
And how will this affect Red and Liz on The Blacklist Season 5? How long before the party between them ends?
Will Tom try to solve the mystery before telling Liz? Will he just show Liz the bones, and they'll try to figure it out together?
When will Red realize that Tom has the bones, and how far will he go to get them back? Is it possible he'll try to kill Tom?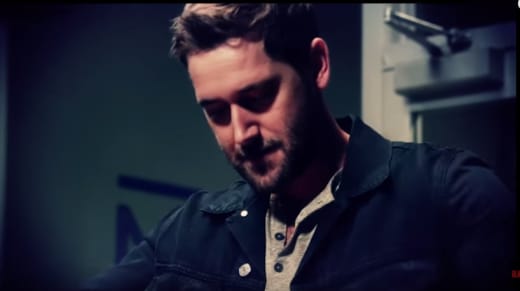 It's a perplexing mystery that is going to keep us in suspense all season. Who doesn't love a good mystery?
Check out the chilling video below that's all about the the mystery of the bones!
The Blacklist returns on Wednesday, September 27 at 8/7c on NBC.
There's still time to catch up when you watch The Blacklist online right here via TV Fanatic.