The Purge Comic-Con Trailer: The Purge IS America (Yikes)

Carissa Pavlica at .
When a guy in the trailer below is looking for his sister on Purge night, he asks if she's out purging.
Nope, she's being "purged upon."
I don't know about you, but that's a new takeaway for me from the idea behind the Purge.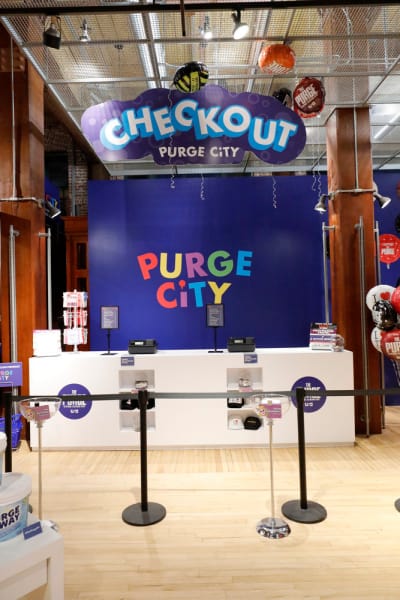 The panel offered a bit more information about the series in comparison to the movies, and it's exactly we had hoped. 
"Time is the biggest factor on a very practical level. We had 10 hours to explore things we couldn't even attempt to do in the movie," Purge creator James DeMonaco said about the television adaptation.
Related: Colony Canceled: Upcoming Finale will Be Series Ender
"That gives us the real estate to get into characters more and use a flashback structure to go off purge. Here we go back five years before the purge, three months before the purge, two days before the purge. So we'll see how this society exists within the purge landscape."
He also noted it allows for more than just one night's look into the world the Purge created. 
Showrunner Tom Kelly said they want the series overall to send an anti-violence message.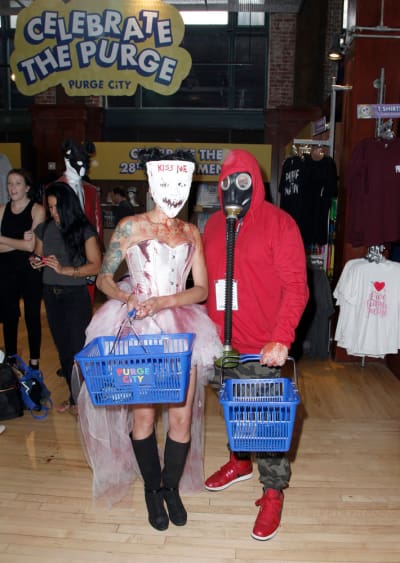 DeMonaco expanded on that. 
"We're not into gore. We think gore will start sensationalizing violence," he said.
"Depicting the violence is important. It always about depicting it in a way that's very terrifying so that it doesn't fall into a place that where it's gratuitous or not making it into something that is cool."
Related: The Purge: Get Your First Look at USA's New Series
For those of us who enjoy political discussions and enjoyed the movies so far, we hope it's as gratifying as expected.
Will you be tuning in on Tuesday, September 4 at 10/9c? It will be broadcasting on both USA and Syfy for the premiere.