The Real Story with María Elena Salinas Sneak Peek: Tunnel Vision

Carissa Pavlica at .
On the finale of  The Real Story with María Elena Salinas, "Fatal Love Triangle," the authorities hone in on a suspect who is later convicted early in the crime.
The problem is they may be focusing too intently on evidence that will convict a specific suspect.
Will an innocent woman go to prison while someone else goes free for the murder of a vivacious young woman named Robin Spielbauer?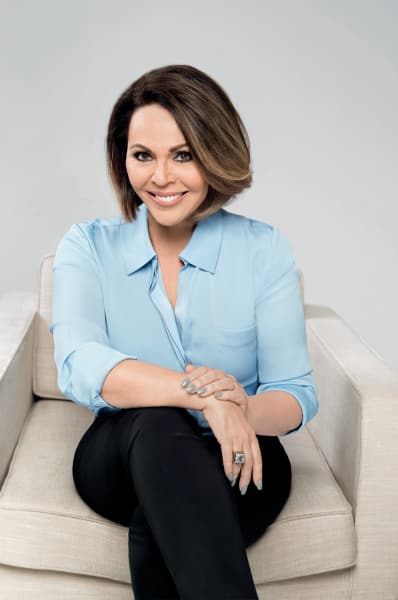 Robin Spielbauer is brutally murdered on a dirt road outside Amarillo, Texas. The woman who is convicted of her murder is her ex-husband's husband ex-wife, Katy Phipps Spielbauer. 
Within days of the crime, Randall County Sheriff's investigators discover evidence of a volatile love triangle that was spiraling out of control. 
The culprit of the heinous crime seems obvious, and authorities move quickly to deliver justice to Robin's family.
Related: Get True Crime Files by ID via Prime Video Channels for Over 1,000 Real-life Mystery & Suspense Shows!
But a year into the investigation, a bombshell piece of evidence will turn this case on its head and cause everyone involved to question what they once believed.
Did someone get away with the perfect murder?
One woman dies while another goes to jail. Two children are without their mother and a man who may have set a triangle ablaze is free.
What does it mean for the future?
Can the families in this situation ever find peace, and will Robin's family ever get justice?
Will the true killer of Robin Spielbauer be caught and take their rightful place in jail?
Why are the police seeing the case with tunnel vision instead of breaking out and investigating all of the possibilities? This is one of the more surprising love triangles we've seen gone wrong.
Watch to see how it plays out. You know María won't let the best questions pass her by, even when the detectives seem like their tunnels only got slimmer and more short as the investigation proceeded
The finale of The Real Story with María Elena Salinas airs tonight at 10/9c only on ID!!